Last month, Adrian Gonzalez's blog post on value-added services for third-party logistics providers (3PL) provided statistical evidence from a survey that supports the transformational trend in the trade and logistics space. Carriers, freight forwarders and logistics service providers (LSPs) are aiming to fend off new disruptive competitors by building innovative digital platforms and tools to drive efficiencies, speed and visibility for themselves and their customers. Leveraging this shared value helps customers access the best of new supply chain management tools with less investment of time, resources and capital expenditure.
In my guest commentary last month, I outlined the three essential technology-enabled capabilities that 3PLs and 4PLs alike need to differentiate and deliver more value to their customers – ecosystem connectivity, planning and execution functionality, and end-to-end visibility and control. It seems like a short list, but in reality, the scope of these three services is massive.
What's driving this change? Every successful organization offers differentiated services that reduce the total cost of doing business and provide increased benefits for its customers. The global logistics industry has always been seen as "cut and dry." Transport goods safely and efficiently from one point to another. However, market research has shown an annual growth rate for the industry of over 7 percent from 2018-2022 (Technavio). If providers can offer additional services, there is more share to capture from existing customers. The recognized growth stems from the rapid development of the e-commerce retail channel, also called the Amazon Effect. According to the Technavio report, "The growing demand for e-commerce has led to an increased need for improved efficiency in delivery systems, inventory management and freight forwarding."
Stepping up the Game to the Next Level
In 2017, the majority of the global logistics market was held by 3PLs, followed by 4PLs. As the demands and complexities of supply chain management increased, the 5PL (yes, fifth party logistics provider) is now recognized in the market. "The global 5PL market is expected to grow during the forecast period. 5PL is often linked to e-business to achieve minimum cost targets. 5PL solution providers offer solution optimization services by aggregating 3PL solution demands into bulk volumes to negotiate on a more favorable rate with shipping and airline companies," says a senior analyst at Technavio for research on logistics.
Becoming a shared value innovation partner for customers raises the question: What are the highest priority technologies for 3PLs to invest in to move to the next level? 3PLs want to move to the fourth party, fifth or beyond. In a 2019 study, both shippers and 3PLs were asked which IT systems, technologies and tools a 3PL should have to serve their customers successfully. Transportation planning and management surfaced as one of the top needs for both parties, while more shippers than 3PLs value the importance of global trade management tools. Clearly, 3PLs looking to provide shared-value technology services must carefully research, prioritize and optimize their technology roadmaps to align the requirements of customers with those of internal operations.
Constructing this type of value proposition is within reach and will be needed to attract new customers willing to consider more strategic partnerships. That should be enough motivation to act since 3PLs face rising competition from all sides: carriers and freight forwarders expanding their logistics services; startups, unhampered by legacy infrastructure; and Amazon, moving beyond fulfillment.
Designing, building and maintaining an effective systems architecture to support logistics processes can be a time consuming and costly process for 3PLs and their customers. Assessing the variety and number of different systems for transportation and warehouse management (TMS and WMS), global trade automation, scheduling, business process management, tracking, tracing, monitoring and reporting is onerous.
With such a high rate of logistics innovation, companies struggle to keep pace with developments and filter out technology that has robust potential to add value to their business. Agile assessment, evaluation, selection and implementation are a drain on any company's business and IT resources.
3PLs use many of these applications to manage freight, inventory and distribution for their combined customer base. Some logistics software-as-a-service (SaaS) providers see 3PLs as a critical customer segment and are developing systems with tools that provide shared value for 3PLs and their customers. That makes sense – a company outsourcing a significant part of its logistics operations should not need to invest in logistics technology that mirrors and duplicates that of the 3PL. Imagine how difficult operating dual-systems would be for the many processes and system functions involved in 3PLs adopting this broader responsibility for technology and data-as-a-service (DaaS). This removes a massive burden for customers and considerably reduces their total cost of logistics. In turn, it boosts the 3PL value proposition and elevates pricing discussions beyond freight rates, costs per cubic meter and number of last-mile deliveries. 
Reach for the Brass Ring
Although the cloud-based SaaS solutions are relatively simple, assessing the technology options and implementing solutions for complex logistics organizations is becoming increasingly arduous. Herein lies an opportunity for 3PLs wishing to enrich their strategic customer relationships and move pricing discussions away from commodity costs to performance-based total cost of logistics. If 3PLs build digital platforms that are shared with customers to connect ecosystem partners, collaborate on process execution, share technology/data and automate decision-making and some operations, they significantly increase the value proposition for outsourcing logistics services. Doing so also allows for 3PLs to become the innovation lab for their customers, with skin in the game to make technology work and deliver on promises. That saves customers substantial amounts of time, effort and capital expenditure.
But the competition in the logistics industry is relentless, with some of the largest 3PLs, carriers and NVOCCs leading the charge for sustainable change. It will take a firm commitment and investment from the CEO and executive leadership teams to support technology-related change to empower and demonstrate stronger value propositions to customers. In return for sharing value with customers, CEOs will get improved performance for internal operations and the measures they need to run the business, building confidence with investors and proactively discovering new opportunities as global supply chains continue to grow.
The opportunities are real, game-changing and fast-moving – there are dire threats for those choosing procrastination over action.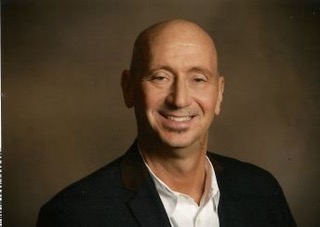 Gary M. Barraco is Senior Director, Product Marketing, at E2open.