Holidays are synonymous with food-centric gatherings, from traditional family feasts to social soirees. For those of us in the fresh produce, logistics, retail, and foodservice industries, the holidays are also synonymous with spikes in demand for seasonal produce, like sweet potatoes, asparagus, cranberries, green beans, and oranges.
If you're a wholesaler, retailer, or vendor shipping commodities that need refrigeration run between 33 and 55 degrees Fahrenheit, have a dated shelf life, or decrease in value significantly after a specific holiday or date, last mile distribution (the movement of goods from the transportation hub to the final destination) can be impactful to your business.
Temperature-sensitive goods demand proactive planning, quick turnaround, and expertise in temperature controlled shipping so that they maintain the correct temperature all the way to their final destinations.
A Visual Look at a Last Mile Program
A last mile program involves a number of touch points before ultimately arriving at our retail customers; this is a visual representation of the steps along the way.

Last mile programs can entail many aspects, from surge and project planning management to execution.
5 Questions to Ask When Choosing a Last Mile Program
To help identify a provider that can offer the right last mile program for your business, start with these five questions:
1. What does your last mile surge planning entail? Look for a provider that can outsource some or all aspects of last mile distribution — from proactive surge and project planning to management and execution — to meet your business's unique needs.
2. What are your capabilities in handling my surge volume needs? Whether you need seasonal surge products shipped at the case or pallet level, or you have high touch products to ship at the case or one-time delivery pallet level, your provider should know the specifications and have the abilities to meet your needs.
3. Do you have service centers? Service centers and network capabilities play a key role in the fresh supply chain. To help bring fresh products to market more efficiently, they should provide customized solutions that meet your business's needs, supported by a team of distribution and supply chain experts.
4. Do you know which commodities can be coupled and transported together? Maintaining the quality of fresh products takes extra care and knowledge—for instance, avocados and asparagus make bad travel companions because they don't share the same ethylene tolerance. A provider that understands those kinds of intricacies is a provider that will play a key role in providing a cold chain with integrity built in.
5. Do you have dedicated surge capacity programs and teams? A dedicated team can provide the expertise to tailor last mile solutions for virtually all needs—a good thing, considering there is no typical last mile customer profile.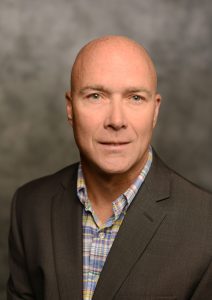 As Vice President of Transportation for Robinson Fresh, Mark Petersen oversees all surface transportation regions for Robinson Fresh. In this role, Mark manages the design, development and performance of global transportation initiatives, as well as enterprise solution design in collaboration with North American Surface Transportation. During his tenure with C.H. Robinson, Mark has demonstrated the ability to effectively develop and grow new business relationships, and design unique solutions which allow him to focus and lead resources towards achieving long-term growth initiatives.