The Suez Canal Blockage of 2021 has cleared, and cargo is again flowing through that crucial gateway from Asia to Europe. While the immediate impact may have subsided after a week of fingernail biting, significant delays, and forced re-routings, lessons learned will hopefully stay with the supply chain industry for a long time to come. Shippers, carriers, third-party logistics providers (3PLs) and other logistics players should always be prepared for such a disruption at all times. 
Everyone in the supply chain industry knows that the Suez Canal issue was not only about one vessel; it became a chokepoint in the entire supply chain that could have easily impacted all aspects of the supply chain world. Through the saga, the general public has been exposed to the impact one significant disruption can have on the consumer world. Many people haven't seen the supply chain as a tightly choreographed dance where if one dancer misses a step or falters, the entire performance gets off track. One small disruption can quickly become a huge issue, leading to a supply chain that is no longer working in harmony.
This wasn't even the first major disruption in the area, though it definitely received the most visibility. In the early 1990s, carriers were forced to route vessels around the Cape of Good Hope due to disruptions caused by the Gulf Conflict. Another crisis was avoided in 2013 when a series of tugboats prevented the Emma Maersk, which was the largest container vessel in the world at that time, from wedging itself diagonally across the waterway. 
As the Ever Given blockage recedes into the rearview, the world needs to consider that what happened in late March was just the latest hitch in a long sequence of disruptions that have been impacting the global logistics industry for the past two years. In late 2017 and 2018, the Trump administration tariffs, and the resulting trade war, caused significant disturbances to the international flow of freight. COVID shutdowns and the ramp up in consumer online orders resulted in a one-two punch for shippers. These many sudden shifts gave supply chain professionals yet another reminder of the fragility of our supply chains. The past two years have also shined a brighter light on the industry, showing the general public the importance of freight transportation. 
How Technology Can Help
What can shippers do to prepare for potential supply chain disruptions? Technology can help companies not only model how they use their supply chains but also create contingency plans for disruptions.
During the pandemic, companies that were not running digitized order, transportation, and supply chain visibility processes have had to quickly adopt technologies in order to secure manufacturing and transportation capacity and provide their customers order and transportation visibility with the ability to adapt to changes. True end-to-end visibility gives shippers, 3PLs, and other logistics providers a better view of the supply chain, including providing transparency into the first- and last-mile steps in the process.
Shippers and 3PLs need to partner with supply chain technology providers to benefit from accurate lead times, real-time shipment location, and ETAs. These solutions not only help with planning but can provide alternative modes, carriers, and routes when shipments are behind schedule, pairing logistics execution and agility with end-to-end visibility throughout the world. Shippers that lack a reliable supply chain technology platform are navigating this turbulent world blind. Collaborating with the right supply chain technology provider gives stakeholders a crystal-clear picture of the logistics ecosystem.  
Shippers should make sure they can choose the right route and mode while weighing cost versus speed implications, gain a comprehensive view of each shipment and any disruptions that arise, and correct shipments in danger of being late with speed and accuracy.
In the logistics industry, we need to make sure that one significant chokepoint can no longer disrupt the entire supply chain world. The silver lining of the Suez disaster is that the entire world was focused on the supply chain industry for an entire week, bringing greater coverage to our issues and triumphs. The general public is more aware of the supply chain due to COVID-related delays and logistics hiccups. It's imperative to use this opportunity as a rallying cry to digitize manual supply chain processes and make sure providers worldwide are connected to each other and communicating in real-time using innovative, proven solutions.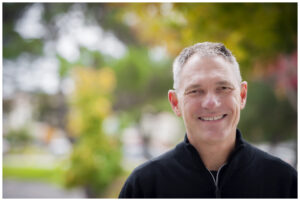 Glenn Jones is global vice president of product strategy and marketing for Blume Global. He has a proven track record of growing businesses by building and leading R&D and product marketing organizations to define, develop, position and sell highly innovative and high value enterprise solutions delivered in the cloud. He was formerly the COO of Sweetbridge, the CTO of Steelwedge Software and also held leadership positions at other supply chain software companies including Elementum, E2Open and i2 Technologies.