The term "control tower" has been around for a long time in the supply chain and I recently had a great conversation on the common misconceptions of what control towers are with Tom Nightingale and Adrian Gonzalez (you can watch the video here).
The consensus was that supply chain leaders' expectations of a control tower are much different than what control towers can now do for their business. Innovation through digitization has pushed control towers from a labor-intensive solution to a foundational system for the automated orchestration of supply chain order flows. In short, there's been a huge leap in disruptive innovation in control tower technology.
As I thought about our conversation, however, I realized that while we explained the evolution of these systems, we didn't fully get into the key challenges that companies are facing that drive the need for a digital control tower platform. This is the subject of today's blog post.
Reason #1 You Need Better End-to-End Visibility into Real-Time Events
Stat: Only 6% of 623 supply chain professionals across 17 countries think they have achieved supply chain visibility, according to a survey by GEODIS. Importantly, 70% of respondents described their supply chains these days as either very or extremely complex.
It's no secret that supply chains are getting more complex. With product proliferation, more fulfillment options, order variations, and shorter delivery times and windows, we're expected to capture, analyze and act on a wider variety of information faster than ever, and do so without any mistakes in the process. This pressure may be all too familiar to supply chain leaders, but many are hamstrung to improve their processes due to a lack of order-level visibility into what's currently happening across their end-to-end supply chain.
With more complexity being added every day, Digital Control Towers offer a single source of truth about your orders, ensuring real-time events management across all milestones and parties so that you can truly manage by exception.
Reason #2: You Need to Collaborate Better with External Parties
Stat: When PwC surveyed 209 global companies, 74% agreed that the number of entities in the supply chain has increased in the past three years. And it's a growing problem, with 94% stating that changes in the extended supply chain network configuration occur more frequently, and 95% agreeing that discrepancies between supply chain entities have increased.
While end-to-end visibility is usually #1 on a company's list when speaking with them about control towers, a close second is visibility and collaboration with their suppliers, partners, and other external parties. It's no longer viable to operate the entire supply chain internally and that means more external partners executing on a function that has a huge impact on the customer experience.
A Digital Control Tower focuses on building and executing on the collaboration with internal and external parties and the systems used to orchestrate orders across the most optimal parties for each order, and in concert with other orders. This means more customized order options, more On-Time-In-Full (OTIF) orders, and more efficient order flows that save time and money across partners.
Reason #3: You Need More Flexibility In Your Technology Stack
Stat: Is my current supply chain organization perceived as too complex? 89% said, "Yes" with 52% citing "slow decision-making speed and lack of flexibility" – Accenture, 2017
Whether it's adding new products with unique requirements, offering new service options to customers, or serving markets they have never served, the one constant in business is that the most agile companies have an advantage. Siloed and rigid legacy systems, however, often limit supply chain agility and the ability to meet the needs of the business.
Digital Control Towers connect and extend your legacy systems providing configurability and flexibility into how you orchestrate and execute your supply chain across multiple parties. They are built to scale your supply chain operations enabling you to be flexible in how you execute on current and new business requirements that may be forced onto you by customers, regulators, or the competition.
Digital Control Towers Are About Action
Supply Chain Orchestration is only as good as the visibility, collaboration, and optimization that gets acted upon. The latter is the preeminent value of Digital Control Towers. As supply chains continue to get increasingly complex with more requirements, more events, more parties, and more geographies, we need a platform that can help to optimize order execution across these variables instantaneously. Digital Control Towers are built to orchestrate complex supply chains and provide superior customer experiences. In the upcoming experience economy (B2C and B2B), sooner or later, every customer order will need its own micro supply chain, controlled end-to-end, and in real-time: Here's to making perfect orders in 2018!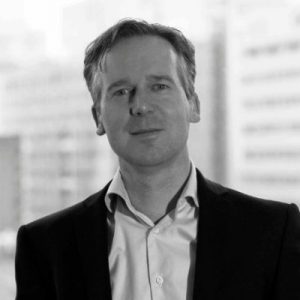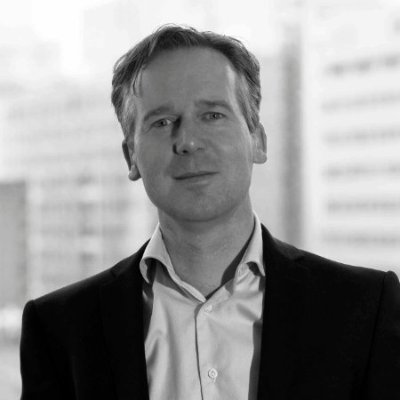 Martin Verwijmeren is co-founder and Chief Executive Officer of MPO, a leading provider of smart cloud software for supply chain orchestration with offices in Boston, Rotterdam, Tokyo and Hyderabad. He was previously vice president of IT for CEVA Logistics. He has a PhD in distributed systems for integral inventory management from Eindhoven University of Technology.