The Trump Administration's new infrastructure plan is making for a booming construction industry. Great news, however, there is a downside; the high demand of materials mixed with decreasing numbers of truck drivers – it just doesn't add up. A report from the American Trucking Associations says more than 70 percent of goods consumed in the U.S. are moved by truck, but the industry needs to hire almost 900,000 more drivers to meet rising demand.
The truck driver shortage is an epidemic that has been going on since the recession over a decade ago. Why is this an issue that the industry can't seem to kick? Here are a few things to consider:
Generation Gap
There is a stigma surrounding the trucking industry. The trucker lifestyle is less than ideal, causing younger age groups to avoid any job opportunities available. Once drivers retire, there aren't enough workers to step in and take their place.
Regulations
New safety regulations were mandated in December, requiring commercial truck drivers to use electronic logging devices (ELD) to record their hours of work. Many truckers are distressed by the new regulations and say that the federal mandate doesn't provide the flexibility that they need. ELD's reduce the miles a driver can travel under regulation. A stricter enforcement of such regulations could result, in some cases, in 10% fewer miles, or more than $100 a day in lost productivity.
Rising Costs
As the trucking industry has become more constrained, costs have predictably risen. Competition for drivers is fierce and companies are being forced to raise pay, offer sign on and retention bonuses, and constantly look over their shoulders to see if the competitor is going to come after drivers they've worked hard to retain. Maintaining well qualified drivers becomes even more important and more expensive. Trying to stay on top of driver pay as demand increases adds pressure as we shift to compete by service levels vs. competing on price. How are we going to keep up service levels as we grow?
Knowledge is Power
Rather than harping on needing more trucks and drivers, a new approach needs to be taken to determine a solution for the existing problems; the industry needs better information to better utilize existing trucks and drivers.
It's estimated that on a large construction project, there could be over 100 different companies working on the same project. Most of these companies are having something delivered by truck with several upstream and downstream partners. Daily adjustments that happen downstream on the jobsite influence the entire supply chain. Lags in communication can have huge consequences, and the complexity of construction projects becomes difficult to manage when different companies are working in their own silos and information is not being shared as quickly as needed. Upstream suppliers are planning a day in advance for demand that changes by the minute, resulting in the stacking of trucks, plants running out of material, and service levels suffering. It's not a driver problem…it's an information problem.
How do you keep up with this growing demand and not lose your mind in the process?
The traditional way of thinking says more demand equals more drivers needed to meet the demand. As we take a step back and a more in-depth look at what we're trying to accomplish, we can feel relieved. Remember, the goal is to meet demand, not meet a minimum trucking requirement. Ask yourself:
Do I have real, accurate information?

Do I know what my customers, plants, and/or production facilities know?

Do I know when they know?

How can I eliminate demand guess work?

If I knew the status of my customer's final order at the same time as my customer, would I be able to make a better decision with my truck? What if I knew for several locations at once?

How can I anticipate change more rapidly to better position my trucks and provide superior service?

Is it possible to better utilize my existing fleet and provide better service without adding more drivers?
Supply chain technology solutions can maximize efficiencies and reduce wasted man hours through real-time data and improved communication. To make the most out of existing fleet, efficiencies need to be raised and costs need to be reduced. Innovations to better route trucks, automate processes, and eliminate empty miles can result in getting more done in less time, changing the severity of the impact that the driver shortage has.
The challenges facing us haven't marked the end of the trucking industry; it is forcing the industry to demand more information, which will allow us to better anticipate customer needs. We must realize that we can maintain and even improve service levels in this current environment if we improve visibility and access to information.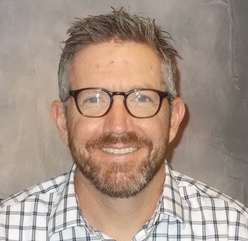 Jason Campbell is the Product Manager of Supply Chain at Command Alkon and currently manages supplyCONNECT, a product that gives organizations visibility in to their raw material replenishment processes by displaying on-hand inventories and integrating with ready-mix dispatch ordering systems to get real-time product demand. Jason has 19 years of experience in the Heavy Building Materials industry, ranging from roles in Dispatch, Sales, Quality Control, IT Consulting and Logistics. Jason earned his Bachelor's degree in Operations Management and his MBA in Supply Chain/Logistics from the University of North Texas in Denton, TX.