More than a year into a freight capacity crisis that shows little sign of weakening, it's time for all parties involved in logistics and freight transportation to meet this issue head on. Solving the challenge and underlying issues will require focus and attention to internal processes, better communication with carriers and partners, and using technology to gather and make sense of the vast amount of data flowing through transportation networks. Of course, all of this is easier said than done, but new challenges tend to require new strategies and new innovation.
Freight Capacity Crisis: How Did We Get Here So Quickly?
It was just two years ago that shippers wielded the leverage in the rate market, as capacity was a bit looser than it is now. In fact, in November 2016, a survey of shippers published by the Journal of Commerce found that shippers didn't "appear to believe capacity will tighten considerably in advance of a federal electronic logging mandate for all interstate truck drivers scheduled to take effect next December 1." That all changed with the summer of 2017.
Looking back on how we arrived at this point, many experts point to the 2017 hurricane season, specifically with Hurricane Harvey hitting the Houston area in late August 2017, followed by Hurricane Irma hitting Florida just a few weeks later. The recovery efforts in both areas sucked up a lot of capacity, just as many retailers and agriculture companies were headed into peak shipping season.
While the hurricanes of 2017 were the tipping point that finally drug us into this tight capacity market, they weren't the sole reason. The seeds for this current market were sown in the aftermath of the Great Recession. Following the economic downturn of the late 2000s, thousands of carriers declared bankruptcy, and 18 percent of trucking capacity vanished from American roads, according to a FTR Intelligence Report. It took years for freight volumes to build back up and fleets were far more cautious in adding capacity to manage it. And then freight volumes took off, which has left everyone struggling to keep up.
The point here is that there are many variables that have an impact on freight capacity, particularly trucking capacity – weather, the driver shortage, government regulations, and the overall health of the U.S. economy. One of these factors can squeeze capacity, and when several shift, it can have a compounding effect.
There are No Crystal Balls
Just as few, if any, saw the severity of the current capacity crunch coming, it's equally unclear just how long this trend will last. As one third-party logistics (3PL) executive recently said, when it comes to predictions about transportation and capacity, the only thing you can predict is uncertainty and volatility. What we know is that the pendulum has swung perhaps too far, and that pendulum is just about at its breaking point unless one variable in the capacity equation can be solved soon.
Looking forward, most experts and analysts seem to agree that the capacity crunch isn't permanent, but it's likely to continue through 2018 and well into 2019. That's assuming there are no major economic events. These forecasts are based on a healthy economy, increases in manufacturing and housing, low unemployment, soaring freight volumes driven by an e-commerce boom, and a deepening driver shortage. None of these factors currently show a sign of shifting, so the question is how shippers and 3PLs will adjust to keep supply chains moving and meet customer needs.
Everything Has Changed. What Now?
When conditions are good, it's easy to get into a comfortable rhythm of conducting day-to-day business. After all, things are working, nothing is actually broken, and it's easy to become complacent with regard to continuous operational improvement efforts. When outside conditions abruptly change, as it has with capacity, it's worth taking a close look at every part of an operation and uncover opportunities to improve and become more agile and nimble. The goal is to develop a business that can thrive in any market.
So, how do shippers and 3PLs deal with the current situation and also prepare for the next unforeseen challenge? It truly starts with evaluating the basics – looking at internal processes, systems, and carrier relationship management.
Here are a few ideas on how to manage through the current capacity crisis:
1. Be More Carrier Friendly
For so long, some shippers took advantage of being in the so-called driver's seat in the rate negotiations. That time has passed, and now it's time for shippers to consider how to develop partnerships with carriers and offer concessions such as longer shipping hours and guaranteed loading times. Just being on time or communicating when you aren't can go a long way to create trust, and that trust can quickly translate to increased capacity. Shippers who work by the old rules will see carriers go down the road to someone who is more accommodating.
2. Revamp Systems and Technology
For businesses relying on decades-old technology or manual processes to manage loads and routes, now is the time to consider some upgrades. Staying ahead of the competition, particularly in a tight market, requires having the best technology available. From a Transportation Management System (TMS) to Business Intelligence tools, the right tools can create a nimbler organization with greater visibility of loads, routes, and opportunities.
3. Focus on the Right Data
One of the advantages to using the latest technology solutions is the amount of good and clean data you can extract to support reporting. Having this data is critical when executives want answers about rising shipping costs, which have jumped 20 or 30 percent in the last year.
Beyond these practical steps, shippers and 3PLs should focus on uncovering the empty miles and inefficiencies that are hidden within every trucking lane, warehouse, and loading dock. A 2017 study from the American Transportation Research Institute (ATRI) found that 19.5 percent of trucking miles are non-revenue; in other words, trucks are running empty. And, for private fleets, that percentage of empty miles jumps to 28 percent. This demonstrates that there is opportunity to extract more capacity from the trucks that are in operation today, even as the industry seeks to add more drivers and trucks to the road.
Whether today's capacity crunch is part of a regular ebb and flow of supply and demand, only time will tell. In the meantime, logistics professionals have to take action to maximize productivity and create every advantage to ensure their goods are getting to market and customers are getting the service they demand.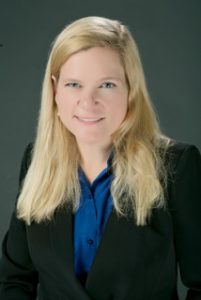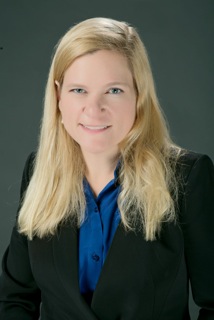 Karen Sage is MercuryGate's Chief Marketing Officer (CMO) responsible for the company's global marketing, communications, sales enablement, and go-to-market efforts. She is a veteran with 20+ years of experience in business-to-business marketing and communications helping several industry leaders launch disruptive new categories, accelerate revenue growth, build leadership brands, and establish marketing organizations that scale globally. She comes to MercuryGate most recently from spend management solution provider, SciQuest. Prior to SciQuest, she was at CA Technologies where she served as vice president of marketing leading rapid growth initiatives. Her experiences leading growth also include multiple leadership roles during a 15-year stint at Cisco. Karen started her career having invented the NETSYS Performance tools at NETSYS Technologies, Inc., which was acquired by Cisco in 1996.