From truer visibility to more flexible routing capabilities, modern transportation management systems (TMS) continue evolving to keep up with industry realities.
A TMS for Freight brokerage is no exception. In a world that is so fast paced and competitive, there are many inefficient tasks that take up too much time and brain power in a typical, hectic work day. Talk to any broker about what keeps them up at night, and they'll bring up problems around communication, tedious information gathering with so many screens and clicks, and the amount of manual work involved, like making dozens of calls or sending a million carrier emails just to get coverage for one load. Plus, every load requires answering the same questions: What trucks are available? Can they meet the delivery deadline? What's a competitive but profitable quote?

Comprehensive transportation management systems are addressing these challenges better than ever before by helping brokers make faster decisions with more automation and fewer clicks and screens. The lines between 3PLs and brokers are blurring, and TMSs are responding by enhancing their brokerage capabilities while managing the full order-to-cash process in real time and within a single system.
The latest in TMS brokerage offerings
Software-as-a-service (SaaS)-based TMSs can give organizations that offer brokerage or managed services the ability to work smarter, faster and more easily. Let's look at a few of the most recent developments in TMS technology for brokers.
Fewer screens and clicks – Brokers typically have to click through so many screens and windows to do straightforward tasks that it's surprising they're not all claiming carpal tunnel syndrome. With today's TMS technology, you can use one screen to compile all critical information like load cost history and available carrier capacity. No more phone calls to track down trucks!
Automatic price feeds – Get an automatic feed of consortium price indices, including DAT, so you can stop digging through websites and different sources of price information. With everything in one feed, you can quickly compare and determine the best price.

Configurable workflows – Technology that offers speed and automation isn't helpful if you have to alter your workflow processes to fit the software. That's why today's TMSs are more configurable to the way you do business, allowing you to configure the workflow in the brokerage offering to match your needs today or change the configuration in the future.
Better data sharing – Calls, emails, faxes…and more calls, emails and faxes. A TMS can help cut down the back-and-forth communication by enabling data sharing between you and your carriers. For example, a carrier can load their available capacity into the TMS and it will automatically show up in multiple areas, including load cost history. With better visibility into your carrier's assets, you can respond more quickly and maximize your capacity.
Better integration – TMSs now offer tighter, faster integrations with customers, data partners, and ERP systems for better visibility into the flow of data across your operations. All of this supports more automation, faster ways to get work done, and better informed decisions every step of the way.
Brokerage operations don't have to be the complicated and redundant effort they are today. Take a fresh look at TMSs that help you answer questions faster, cut the need for calls and emails, reduce the number of screens and clicks, and increase your profitability with every load.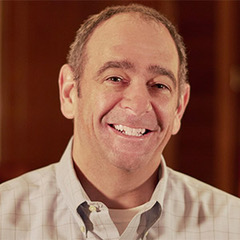 David Sapienza is co-founder and vice president of sales at 3Gtms where he is responsible for revenue generation and sales management. He has more than 25 years of transportation management experience from both the sales and operations perspectives. Dave joins 3Gtms from Oracle Corp. where he was a President's Club member by consistently being a top sales leader for the Oracle Transportation Management solution. Before Oracle, he earned similar sales status at SAS and was previously vice president of business development at Intellitrans. He led business development for BridgePoint/CSX before that company was acquired by Intellitrans and managed implementation services for RedPrairie. Dave gained freight logistics operations experience at Applied Materials, a Fortune 250 manufacturer of wafer fabrication equipment, and MQA Manufacturing. Dave holds an MBA from Wake Forest University and earned his undergraduate degree from Arizona State University.