In an effort to reduce air pollution from container ships, the International Maritime Organization (IMO) recently announced a new standard regarding the acceptable levels of sulfur oxides (SOx) emissions in bunker fuel. With the updated emissions requirements going into effect at the start of 2020, it's important for shippers to stay informed about the new fuel guidelines and its impact on the global shipping industry.
The New Global Fuel Guidelines
At the start of next year, all vessels worldwide will only be permitted to use fuel with a maximum sulfur content of 0.5% – significantly lower than the current 3.5% sulfur cap. In order to become compliant with the new IMO standard, shipowners have three options:
Switch from high-sulfur fuel oil (HSFO) to marine gas oil (MGO) or very-low-sulfur fuel oil (VLSFO)
Retrofit ships to use liquefied natural gas (LNG) or other sulfur-free fuels
Install exhaust gas cleaning systems (gas scrubbers) to be used with the lower cost HSFO1
Since the IMO first announced the new standards, there has been wide speculation around which compliance option shipowners would choose as they weigh the cost and benefits of each. Adrian Tolson, director of 20|20 Marine Energy, forecasts the market going 55% to VLSFO, 25% to MGO and 20% to HSFO and using scrubbers to extract sulfur.2
Regardless of which compliance option shipowners choose, there will be a significant cost involved. This is especially true for those choosing to fuel vessels with VLSFO, which is expected to cost 55-65% more than the "bunker" fuel most commonly used to power ships.3 There are also concerns surrounding the availability of VLSFO relative to demand as well as uncertainty as to how the new fuel will perform in the existing engines, which could result in additional mechanical and maintenance requirements (and associated costs).1
While marine diesel poses no compatibility risk, it is more expensive than the other fuel options. LNG is also expensive and comes with the high cost of engine and infrastructure changeover.
Installing gas scrubbers allow vessels to use HSFO instead of more expensive lower-percentage fuel. However, retrofitting a vessel with a scrubber costs between $2 million and  $10 million,4 and installation can take up to six months.5 Owners of larger bulk ships are being particularly aggressive in their scrubber investments, with between one-quarter and one-third of Capesize expected to have scrubbers installed.6
How Will These New Standards Impact the Shipping Industry?
While these new emissions standards will reduce air pollution, they may have an initial negative impact across the container freight industry: most notably the additional cost, which is estimated to be $10 to $12 billion each year.4
But don't expect carriers to simply eat these extra costs; they will be passed down to shippers and, ultimately, to consumers. These costs are expected to start filtering through at the end of Q3 or early Q4 2019 as shipping companies begin transitioning to low-sulfur fuels and installing scrubbers.
The impact is also not limited to cost, but capacity as well. Ocean capacity will temporarily be reduced as vessels are out of commission while scrubbers are installed. Some capacity will even be permanently removed due to the additional space being taken up by scrubbers and LNG tanks, as well as older ships being phased out rather than converted to new types of fuel.7
Plan Ahead to Reduce Disruptions
Although the regulation doesn't come into effect until the first of the year, shippers must prepare now to mitigate the effects on their businesses. Shippers should talk with their carriers to understand how pricing and capacity will change for the remainder of 2019 and 2020. They should also take advantage of opportunities to plan ahead, such as booking capacity earlier than usual, to mitigate potential disruptions.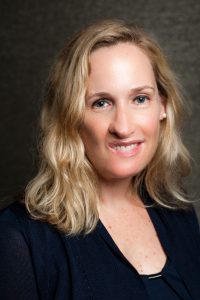 Mollie Bailey, Vice President of International, Transplace, has more than 20 years of international transportation experience. She is responsible for operations and regulatory compliance for Transplace's ocean and air forwarding business. Prior to joining Transplace, Ms. Bailey worked for CH Robinson International for 14 years in all facets of the global operations division. She served as General Manager of the DFW International office prior to joining Transplace International. Ms. Bailey is a Licensed Customs Broker.
1https://www.pacificgreentechnologies.com/articles/can-marine-scrubbing-industry-handle-imo-2020-demand  
2https://www.freightwaves.com/news/imo-2020-presentations-outline-scenarios-for-fuel-switching-that-will-impact-diesel-markets
3https://www.joc.com/maritime-news/container-lines/carrier-hesitation-hampers-imo-fueled-scrubber-rush_20190424.html
4https://www.ajot.com/premium/ajot-imo-2020-by-the-numbers
5https://www.hellenicshippingnews.com/just-how-disruptive-will-imo-2020-be/
6https://www.freightwaves.com/news/how-imo-2020-impacts-transport-of-ore-coal-grain-and-other-dry-bulk
7https://www.forbes.com/sites/flexport/2019/04/08/imo-2020-what-shippers-need-to-know-now/#778491e24812