A consumer buys two different shirt sizes online and returns the one that doesn't fit. A retailer returns pallets of unsold merchandise back to the manufacturer. As consumer purchasing habits continue to favor online channels and as B2B ecommerce transactions grow faster, the scale and complexity of product returns have skyrocketed. Some estimates find 30 percent of all products ordered online are returned. 
Whether a B2B or B2C operation, you might be managing returns with a bunch of point solutions: One for a customer returns page and printing labels, one for the return's intake, one for the restocking or repairing, and so on. 
In this common scenario, many players have a bit role but no one is directing the entire picture. 
If you're losing money and employee time to returns, or you don't have visibility into what's being returned and why, it's time to consider a returns management system. 
What's a returns management system?
Returns management systems (RMS) are just starting to get the attention they deserve. While other supply chain solutions like WMS, TMS, YMS or OMS have rightfully been the focus of supply chain optimization, the returns piece has largely been ignored. 
A returns management system (RMS) coordinates and streamlines every aspect of the returns journey and after-sales care management. That includes initiation to processing, repairs management to final disposition, and everything in between.
Configured to meet specific workflow needs, an RMS is especially relevant for retailers (in-store, online or hybrid), manufacturers and 3PLs. 
How do I know when I need one? 
If you spend any time at all worrying about return logistics, it's probably time for an RMS. But here are a few specific red flags:
Returns processing eat into labor resources
Do your employees have standardized, digital workflows to help them efficiently receive and process returns? What about managing warranties or repairs? 
For example, if warehouse associates have to inspect each return, manually review the forms inside the package, process that information, cut out the shipping label and deliver the packet to customer teams, that's an enormous amount of time and effort! An RMS can strip all that away by providing a complete list of expected return authorizations and associated data, so processing teams only need to inspect incoming returns and scan them in, saving time and effort.
Costly crediting problems
Returns are exceptionally expensive if you don't have global visibility into your processes, and this often shows up around customer crediting. 
Let's say a manufacturer's channel partner claims credits at the time of return initiation against the manifest that arrives with shipment. The manifest is then directly entered in without validation. With an RMS to record the actual item count, the manufacturer will only credit its dealers for actual received inventory, which will be verified in the system prior to crediting.
Error rates can drop drastically when an organization has more control, and when there is feedback to customer teams for more accurate reconciliation. 
No visibility into returns processes 
If you don't have insight into the reasons or trends behind returns – or if you have to get data from different systems to get the full picture – it might be time for an RMS. 
With its ability to integrate with other supply chain systems, an RMS delivers all the intelligence you need, all in one place: Products or categories that are returned at unusual rates, categorized reasons for returns, total shipping costs, total number of touch points, average cost per return, and more. 
This type of data is exponentially important if you are a 3PL, as you can now deliver reports and insights to customers and further differentiate your services. Good data analytics can't be underestimated when it comes to returns, as they will help your business eat up market share and improve profitability. 
Looking for a new offering or revenue stream 
Whether you're looking to beef up customer loyalty, offer a new service or create another revenue generator, the value of an RMS is nearly limitless. An RMS is particularly profitable for 3PLs that combine returns management with their order fulfillment services.
By offering returns management that delivers better visibility, reporting, and efficient processing, both a 3PL and its customers can significantly improve profit margins (not to mention dramatically differentiating the 3PL from competitors). 
Fully integrated with other 3PL logistics software and typically with a lightning-fast implementation time, an RMS will accurately manage different products and different returns processing needs – at a fraction of the cost of configuring a point solution like a WMS.
Solving the reverse logistic puzzle with an RMS
While many aspects of the world's supply chains have become more automated and digitized, reverse logistics hasn't been a strong focus. Maybe you're using an WMS to do some parts of the returns process, or you have a Frankenstein network of point solutions that really isn't cutting it.  
An end-to-end returns management system changes all of this with configurable and flexible workflows that fully integrate with other supply chain solutions to facilitate, manage, notify, and report on the entire returns lifecycle.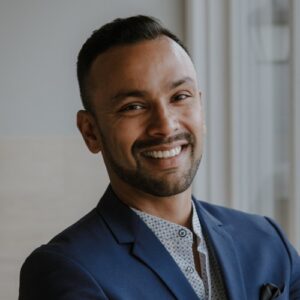 Gaurav Saran is CEO of ReverseLogix, the only provider of end-to-end, centralized and fully integrated returns management systems built for retail, ecommerce, manufacturing and 3PL organizations. Prior to founding ReverseLogix, Saran led enterprise sales for Fortune 500 companies at Microsoft. He has held leadership positions at numerous start-up organizations, successfully transforming them from early stages to established growth companies.