More than ever, consumers are buying items – large and small – with the click of a mouse or tap of their finger. 
The surge in ecommerce was happening prior to the COVID era, but the ongoing pandemic has certainly accelerated this trend. Global ecommerce sales are expected to reach $4.9 trillion this year and soar to $7.3 trillion by 2025, according to eMarketer. 
By 2022, mobile commerce sales alone will rise to $3.79 trillion. This shift in consumerism is being driven, in part, by younger shoppers and boosted by new ecommerce features on social platforms such as Facebook, Instagram and TikTok.  
For parcel shippers this movement translates into an extremely high demand and need to hit critical time-delivery windows as well as ensure the safety of their drivers. Customers are frustrated when a package they ordered doesn't arrive on time, especially when they can track the shipping journey on their mobile device in real time. 
The ecommerce surge has created an Olympic-sized pool of available revenue, creating opportunities for those who had only previously dipped their toes in the deep end. It has also fueled tremendous growth for those already in the B2B and B2C space.  
For example, Delivery Drivers, Inc., (DDI) based in Irvine, Calif., is planning to hire more than 140,000 last-mile drivers nationwide, including tens of thousands in Southern California, by the end of 2021. The drivers for DDI work as independent contractors delivering for industries such as restaurants, courier services, grocers, medical and pharmaceutical outlets and retail. Walmart is the company's biggest client.
The company's hiring boom is directly related to the surge in e-commerce transactions. As the COVID-19 pandemic lingers, more and more consumers are looking to avoid crowded brick-and-mortar stores, so they're purchasing their products online and people are needed to make the deliveries.
To be successful, all high-volume parcel shippers must have a route planning and optimization partner that maximizes efficiency, reduces costs, keeps drivers happy and safe, and ensures time-critical delivery windows are met.  As new methods of distribution arise and volumes fluctuate on a daily or seasonal basis, having efficient courier management is critical to adapting to change and keeping your competitive edge. The key to being competitive? Optimized delivery route planning. 
News organizations, already equipped with large distribution facilities, a distribution force and a network of street addresses, are uniquely positioned to succeed in parcel delivery. Newspapers also have the advantage of geographic exclusivity in that there are very few areas these days that have competing newspapers. 
It's no secret that as more people consume their news online and through their mobile devices, print circulation continues to dwindle. In fact, the current U.S. print circulation is the lowest it's been in the past 80 years.
As necessity is the mother of invention, news organizations need to look at new opportunities to increase cashflow to continue to provide high-quality editorial content to its subscriber base. 
That doesn't mean such a pivot would be without challenges. Substantial investments would need to be made to infrastructure to support this endeavor. 
In November, Torstar announced a launch of a new parcel delivery service called Metroland Parcel Service in Ontario. The first parcels delivered by Metroland were on behalf of the national retail chain Toys"R"Us Canada. Torstar companies have delivered newspapers and flyers to most neighborhoods in Ontario every week for more than 100 years. 
"As we have all seen, retail e-commerce revenue is growing rapidly and the impact of COVID-19 has accelerated it," said Paul Rivett, chair and co-owner of Torstar Corporation. "As a result, some traditional parcel delivery organizations are struggling to meet service level commitments and major retailers are seeking ways to deal with this problem."
In a world of seemingly constant uncertainty, it's almost a guarantee that ecommerce will continue to boom. For businesses large and small, it is vital to partner with a routing service that helps you decrease your planning time, create efficient delivery sequences, lower your total travel distance, and maximize your daily deliveries.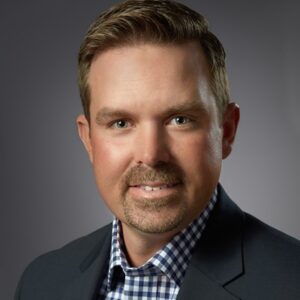 Jason Fry is RouteSmart's Business Development Manager for the newspaper and postal industries. As an employee for more than 15 years, he works closely with colleagues to create models and business cases for prospective customers to gain an understanding on how our products can help solve their complex routing issues.