As a transportation management system (TMS) technology provider we see a lot of truckload (TL) brokerage firms in various stages of growth. Some start TMS vendor searches proactively to help facilitate business expansion, while others, more commonly, have some problem with their growth plans and are looking for help. Either way, let's explore some common issues we see when businesses expand their TL brokerage business and how to avoid them.
Adding a Mode with Little In-House Experience
We see this a lot where a great broker (regardless of size) with infinite experience in full truckload wants to start offering additional modes like less-than-truckload (LTL) or parcel. While LTL sounds simple, it's not. It is a highly evolved, almost purely digital experience with a lot of traps. Sure, your local rep sets you up with service and rates, but getting rates for LTL is the easy part. Any TMS can hit your carrier's API to get rates. Heck, I have an Excel spreadsheet that can ping carrier APIs for rates. The real challenge is that you have to integrate LTL into your customers' experience – not just integrated with their ERP. Can you automate the bill of lading (BOL) printing at the warehouse floor, real-time tracking, self-service status, and automated billing? That's the admin work that slows down your expansion plans.
Also, you need to know the LTL market. A TL broker will not generally have the negotiating leverage (and knowledge) required to get competitive LTL pricing. It's best to work with experts when you are starting out. There are a few really good companies out there that have buying power for great LTL rates and work with brokers. Many operate on simple cost-plus or gainshare. Some even offer free LTL consulting as part of the engagement. But even those LTL experts aren't enough. You need a great TMS that has LTL embedded as one platform with a robust LTL carrier network. Not a third-party carrier network, but an actual in-house network. If a third-party is involved, be sure to really dive into how it will be priced and cost increase potential.
Growing from Brokerage to Managed Transportation
Another area we see many brokers struggle in is when they make the jump into the world of managed transportation. Managed transportation can mean a lot of different things, but at its heart, it is where the customer is executing a large part of their freight through your technology. You notice how I said your "technology," not your rates. Yes, rates are essential, but it's 2021, and I will argue that technology is now more important than rates. Shippers need fully embedded systems that work within their own legacy tech stack. They are outsourcing to you as a third-party logistics provider (3PL), not just for pricing, but also for the technology you bring to the table. This is where they want to take advantage of your TMS and all the great things it can do for them. The days of being the cheapest 3PL went away long ago.
We have had really smart clients come to us when they failed to understand how to get their own TMS to operate in concert with their customer's legacy technology. Then totally fail when they need to "silo" the customer experience. Moving freight is like making sausage. You don't want the customer to see how it's made, they just want the end product. Only newer TMS platforms support this as older systems were just not designed for "the customers of customers" to use. Thus, this is where many 3PLs struggle even if they have great in-house tech because they can't give customers a simple experience and end up showing too many raw details or fail to connect the workflows with customers.
Mapping Out End-to-End Workflows
Speaking of workflows, this is by far the biggest area we see growing brokers struggle. Let's say there's a TL broker who mixed in LTL with their contract TL and perhaps added some other managed transportation functions to their offering. Capturing more freight from existing customers is great. The 3PL signs up a few clients and kicks off work for those clients. Fast-forward to Accounts Receivable, and suddenly the finance staff all leave or throw fits as they find it impossible to bring all the workflows into one customer billing cycle. You don't want your customer getting one bill for LTL, another for managed transportation, and then separate bills for truckload. Yet too often, this happens as brokers end up putting in different systems for each workstream.    
The key is to ensure that all your workstreams, whatever your business offerings, all flow as one. While there can be differences for international freight, generally, your customers want one experience, and that includes one billing process. So be sure to plot out your business flows into workflows through your TMS and financial systems.  
That's the main message I would provide: map out your desires now and leave flexibility for the future. Then plot your vision through your existing technology. If you find that you can't reach your goals, then perhaps it's time to upgrade your core TMS. 
To wrap up, expanding your TL brokerage comes with a unique set of challenges. Adding LTL as a mode isn't as simple as it sounds, but leveraging dynamic technologies helps exponentially. It's important not to overlook the complexities involved in adding any managed transportation services as there are a limited number of technologies that deliver 3PL functionality and fewer that have brokerage and managed transportation in the same platform. Lastly, map out your workflows early to iron out the kinks and set yourself up for a smoother setup. As a broker, your TMS is the heart of your technology stack and exists to help you simplify execution and grow faster. Choose one that fits both your needs and the needs of your customers because the right choice can truly make the difference as your business grows.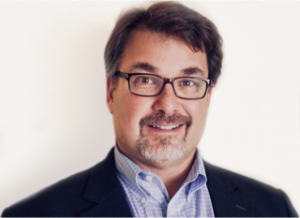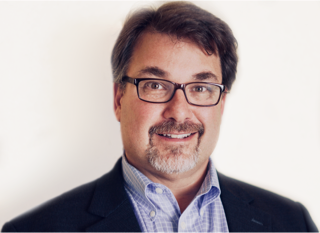 JP Wiggins is Co-Founder & Vice President of Logistics at 3Gtms.