For logistics leaders, continued supply chain volatility has increased the use of shorter-term contracts and reliance on the spot market to access freight capacity. According to FTR Transportation Intelligence, contract truckload rates are 10% higher year-over-year. Rates are expected to remain above that level for the remainder of 2021 — and likely beyond.
To assist shippers in capturing more capacity, we developed a checklist to identify opportunities with current carriers, as well as new sources.
Core Carriers
Measure and "hold" capacity with core carriers on base committed volume, surge lanes, and spot volumes.
Focus on details — origin, lane, customers — not high-level PTA % (primary tender acceptance).  
Identify and measure adherence to preferred shipper best practices to help drive carrier efficiency and improve utilization of drivers and equipment.
Share weekly performance data and hold monthly capacity scorecard reviews.
Review seasonal, promotional, and out of region volume plans to align on capacity needs.
Source New Capacity
Search for additional carriers to add capacity to the network and drive competitive rates.
Understand incumbent carrier capacity and capabilities and confirm organizational willingness to move to new carriers as needed.
Focus on a formal onboarding process to ensure new carrier success and acceptance.
Look for opportunities to increase customer and vendor collaboration on continuous moves and fleet utilization.
Source Spot Capacity
Understand spot needs and trends (low performing lanes, surge spot capacity, seasonal volumes, low-volume lanes, origin issues, market challenges, etc.).
Leverage capabilities of all carriers and expand carrier base operating in spot scenarios.
Utilize technology to broadcast spot loads to the widest possible carrier base and solicit competitive rates to award spot loads.
Select a trusted source for market rates and use spot market data to dynamically evaluate spot offers and make final award decisions.
Identify lanes with high spot volume and seek to source these lanes by issuing mini-bids, pop-up fleets, etc.
Reward carriers that take spot freight over and above their awarded volume and evaluate value of carriers that only take "high rate" spot loads.  
Allow flexibility on pick-up and or delivery times when possible.  
Work with partners to find solutions for targeted freight by identifying low volume lanes and continuous move opportunities.
Mode Optimization – Dedicated Capacity
Assess dedicated fleet capacity opportunities in your network — year-round, surge and seasonal. 
Focus on fleet efficiency — proper lane fit, backhauls, collaboration with other shippers.
Reassess fleet lanes against current OTR pricing and adjust lane mix.
Use internal, fleet carrier or collaborative partner freight to increase backhauls and extend fleet coverage footprint.
Mode Optimization – Intermodal (IM) Capacity
Identify all possible lanes that should move IM based on network footprint and lane profiles.
Partner with IM providers to prioritize lanes to convert based on market conditions and review monthly.
Despite challenges, keep pushing longer haul freight to intermodal and evaluate shorter haul lanes that can be moved via the rails.
During times of extreme uncertainty, we advise shippers to keep a closer watch on carrier compliance, accountability, and remediation. Shippers must set expectations, collaborate, and continuously monitor with their core carriers. This includes prioritizing detailed service failures as well as primary tender acceptance tracking. If lanes are underperforming, work to find a mutually beneficial solution where the core carrier agrees to keep partial awarded volume and the shipper agrees to resource the remainder of the volume. In addition, shippers must consider new bid strategies including more frequent bids, pre-negotiation with current carriers, seasonal bidding and adding new carriers to the network.
Shippers can create smoother and more predictable flows through better collaboration with their customers, carriers, and supplier partners. Using the checklist above, shippers can drive efficiencies and optimize network and carrier performance.
Source: "Tight trucking capacity won't ease until later in 2021," Supply Chain Dive, Matt Leonard, April 6, 2021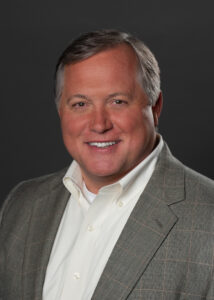 Ben Cubitt is SVP of Network Services & Consulting at Transplace.