This year, we saw the first major revision of US maritime regulatory statutes since 1998 with President Joe Biden signing the Ocean Shipping Reform Act of 2022 (OSRA 22) into law.
Why was this so significant?
Excessive port congestion from the pandemic brought record-level charges for shippers, and while all players in the supply chain are familiar with demurrage and detention (D&D) fees, many found themselves underwater. Under OSRA 22, carriers are now required to provide valid certifications on all fees for containers. Consequently, carriers are subject to fines if they charge D&D for situations beyond a shipper's control.
Navigating OSRA 22 as a carrier, shipper or freight forwarder will take some time, but choosing the right supply chain technology partner can help reduce or even prevent D&D charges.
Supply Chain Technology solutions that combine visibility with the ability to take action provide the best opportunity to mitigate D&D charges
Shippers, carriers and freight forwarders can gain a unique advantage by implementing solutions that combine visibility with execution. Not only will they be able to keep a finger on the pulse of their functions, but it will also give them the ability to adjust as needed to avoid any bumps on the road.
For example, if the latest tracking estimated time of arrival (ETA) projects a container arriving at the terminal before the earliest return date (ERD), technology that combines visibility with execution would allow you to reschedule your dray carrier to push the shipment back to fall within the proper ERD window all within a single platform. In the event you cannot make a change in time, it would be able to provide an estimated D&D charge on your shipment. From a different perspective, drayage carriers can leverage this technology to identify at-risk shipments and prioritize their work to prevent and reduce D&D charges.
Additionally, the right supply chain technology solution would have the capability to keep tabs on all players in the shipment process. It should be able to pinpoint exactly where a D&D charge was incurred and enforce the charge against the proper party.
Complying with the new invoicing requirements is critical to controlling D&D charges
OSRA 22 changed the requirements for invoicing. Currently, carriers must include 13 elements required under OSRA 22 or the invoice does not have to be paid. The last two elements have raised concern:
12. Statement that charges are consistent with any FMC detention and demurrage rules.
13. Statement that common carrier's performance did not cause or contribute to the underlying invoiced charges.
The required statements referred to in points 12 and 13 are legally binding supplemental. In the event they are challenged and disproven, carriers can face legal action. Most supply chain visibility providers do not integrate execution capabilities so these changes will be difficult to manage with visibility-only solutions.
Supply chain technology solutions that combine visibility with execution can keep track of all the necessary components of the new D&D rules and automatically include the elements when invoicing. This ensures carriers remain compliant to OSRA.
Takeaways
Choosing the right supply chain technology provider is critical to ensuring compliance with OSRA 22. Not only will you experience the benefits of enhanced visibility and increased efficiency throughout your operation, but you will actively take a role in avoiding unwarranted and costly D&D charges. Ask your current visibility provider if they combine visibility with execution that empowers you to control D&D charges.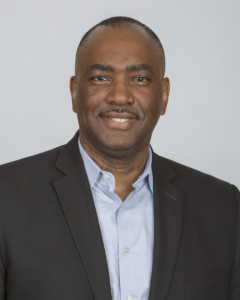 Jerome Roberts is group vice president of marketing at Blume Global. He has more than 25 years of experience in the supply chain industry, driving innovative solutions for both SMB and global enterprise companies across all major industry verticals. He was formerly vice president of marketing at UPS, where he led product innovation, customer technology and supply chain marketing.