Volatility is the new normal in the transportation industry, with consumer behavior and market conditions (read: inflation, fuel prices). Shippers and carriers are regularly challenged to accommodate the impact, from tight capacity to delays and high costs. And even amid these conditions, shippers, carriers and their customers increasingly prioritize sustainability in the supply chain and are now looking for innovative ways to reduce their environmental impact.
Less-than-truckload (LTL) is an effective solution to many of these challenges and a cost-effective shipping service that most shippers have used for decades. By leveraging LTL, shippers can take advantage of new capacity pockets, increase the overall speed and efficiency of lanes and reduce deadhead miles for carriers, which drives industry sustainability. LTL service rates have a major market window and opportunity for growth as spot TL rates are declining. For LTL to continue to be a mainstay in the market, however, it will require close collaboration among shippers and carriers to ensure maximum transparency and efficiency.
Growing Pains for the LTL Market
While LTL has been a staple at many organizations for years, the current market deals with a significantly higher volume. The Journal of Commerce Online recently reported that ODFL, the second-largest LTL carrier in the US, experienced an astonishing 18.3% increase in its daily LTL shipments from February 2021 to February 2022. Saia, another US LTL carrier, also saw its daily LTL shipments jump by 15.8% in the same period.
Costs of LTL options now vary significantly in price, as this increase in volume has overwhelmed many LTL services. Logistics Management's first annual LTL study found that 78% of logistics buyers surveyed said that they expect LTL rates to increase from 2022 to 2023. Moreover, 50% of respondents said they sometimes have a problem securing capacity and 8% said they almost always encounter specific challenges related to the shipping process.
LTL's effectiveness can also be constrained by capacity and cost pressures. Its performance greatly depends on having enough drivers and dock workers, two groups that are seeing industry shortages. And while LTL is an efficient shipping method for specific quantities, it's not always practical from a cost perspective — the cost per hundredweight would still be higher compared to truckload (TL) shipping.
Shipment Collaboration Creates More Effective LTL Shipping
Shipping collaboration can help overcome these challenges and uncertainties in LTL for the long term. Using data-driven processes, organizations can enhance and streamline LTL processes for all types of moving requirements — and see shared success as a result.
Organizations see numerous benefits from collaborating around LTL, such as improved network optimization and reduced carbon footprint. The optimized transit times, combined with less handling resulting in reduced claims, means organizations see significant cost savings. By proactively taking control of LTL inefficiencies and increasing demands, organizations can quickly see cost and customer satisfaction results from using shipping collaboration.
For example, GOJO Industries, a health and hygiene manufacturer, began using our LTL solution in 2021 (which builds full truckload shipments at pooling points from multiple shippers' loads) to support its supply chain operations during the pandemic and ensure its products, such as Purell hand sanitizer, were shipped to customers on time. Since adopting the technology, the company reports that it saved 7% on shipments that were transported using the solution — helping the company transport important hygiene products more efficiently and effectively against supply chain challenges.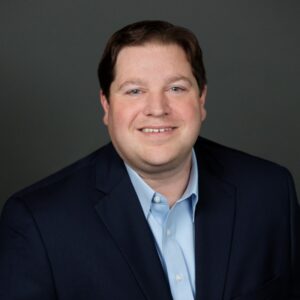 Nathan Adams is VP, Transportation Procurement at Transplace. Learn more about how Transplace can create a shipping collaboration strategy for your organization.