The relationship between a shipper and a logistics provider often starts as a transactional process. The shipper has an immediate need, which leads to a Request for Proposal (RFP) or Request for Quote (RFQ) process then ultimately selects a third-party logistics (3PL) supplier to execute on that need. It's a routine industry practice that can yield immediate and significant results. Unfortunately, the focus on executing the terms of the contract can lead to a danger that the relationship never quite advances to a more strategic level.
At the beginning of any relationship, both parties go through the honeymoon stage. The overall attitudes toward an outsourcing contract tend to be positive at the outset and performance and cost savings results can be achieved. But too often, this is where the relationship becomes stagnant. When you focus just on fulfilling the original need, you judge success based on that incremental approach to yesterday's problem and stop innovating. But yesterday's problems are old news.
To thrive in today's dynamic supply chain environment, it's critical to continue challenging the status quo and to proactively find ways to drive innovation and optimization. Central to achieving this is a joint commitment to nurture and evolve the shipper-3PL relationship.
Commitment to Continuous Improvement, Not Just Short-term Savings
Transportation optimization is more than moving freight for the lowest cost or a short-term boost in performance; it's also about continuous improvement delivered through smart, data-driven planning and efficient execution. To achieve – and maintain – this, it requires two equally-engaged parties committed to cultivating the partnership, and a shared desire to look beyond the current way of doing things and ask, "What else can we be doing?"
Whether it's taking advantage of low hanging fruit opportunities such as changing their truckload bid strategy or consolidating shipments, or as complex as a complete network redesign or co-loading with other shippers, companies often don't have the expertise or tools to explore these opportunities, develop a strategy, then efficiently execute that strategy.
Both the shipper and the 3PL must be committed to the relationship and contribute to keeping it healthy and fresh. While there's no magic formula for creating and sustaining a successful relationship between a shipper and 3PL, there are steps that each can take to put themselves in the best position to promote a long-term, mutually-beneficial relationship.
Have a True Understanding of Your Customer's Business: Shippers want their 3PLs to proactively come to them with operational improvement and cost savings opportunities that will positively impact their business. But they want thoughtful ideas that demonstrate an understanding of their business and what's important to them – not just ideas that have the 3PL trying to upsell their services. 3PLs need to make it a point to never stop trying to understand what's important to the customer. What are their pain points? What key metrics should they be driving for as an organization? Where do they want to be in two, five, ten years? This understanding shouldn't be limited to just the customer's supply chain that the 3PL works with on a day-to-day basis, it needs to be representative of stakeholder input from across the enterprise, including the shippers' suppliers and customers.
Communication is Key: Developing a true strategic partnership that doesn't become stagnant requires open and honest communication from both parties. Engagement in frank, open conversation about the customer's expectations, anticipated challenges, and opportunities within their supply chain is key. Have business constraints changed and opened the door to more optimization possibilities? How could the capacity crunch impact their supply chain? The more transparency and data-driven information the shipper can share, the better. Greater visibility of a shipper's supply chain better positions the 3PL to identify and take advantage of improvement opportunities. And by an established, solid foundation and a history of success by delivering on the original agreed upon contract, both parties become trusted and trusting partners with a heightened sense of disclosure.
Formalize Your Engagement: To help encourage a strong, collaborative relationship, there needs to be established processes for engagement. That could be an operations meeting on a daily or weekly basis, monthly meetings to discuss metrics, or Quarterly Business Reviews (QBRs) to examine performance, identify any gaps that require immediate attention, and engage in open conversation about anticipated challenges and areas of opportunity.
Don't Forget About Your Own Continuous Improvement: The commitment to continuous improvement shouldn't just apply to the shipper's operations. It's important for the 3PL to invest in their own business and look for ways to continually drive improvement in internal processes and in the services and solutions they're delivering to customers. By pursuing continuous improvement within their own organization – whether that's enhancing IT infrastructure, expanding geographical reach, or better understanding what's possible from a mode execution standpoint – they will better position themselves to enable continuous improvement for  customers.
Implement a Continuous Improvement Methodology: To help support the pursuit of optimizing performance in both the short-term and long-term, the 3PL should employ a continuous improvement approach, such as Lean Six Sigma (LSS). The utilization of a proven strategy and toolset will further promote process excellence by challenging their current way of working, and will enable more data-driven decisions to identify and eliminate waste. Lean Six Sigma is a way to not simply accept the old way of doing things, but to ask "Why do I do that?" or "Is there a better way?" And that mindset is foundational to building and maintaining a successful and lasting relationship.
While the 3PL-shipper partnership sometimes begins as a transactional process, the business relationship can evolve to a higher and mutually-beneficially level if both parties are willing to break away from conventional outsourcing practices and work together upon a foundation of trust and mutual accountability.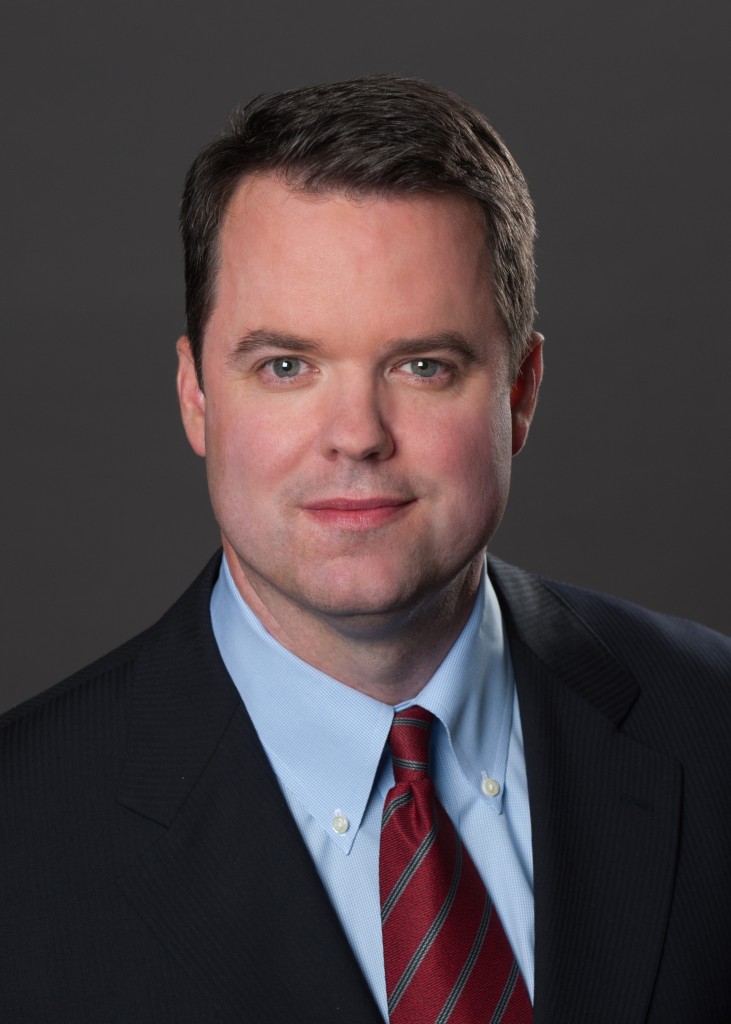 Mr. McGuigan brings more than 25 years of experience in executive, operations and sales leadership to Transplace. He is currently the President of Transplace's Transportation Management and Software as a Service business (SaaS). Prior to this Mr. McGuigan served as the Chief Operating Officer for Transplace's Transportation Management business. Mr. McGuigan joined Transplace during the acquisition of SCO Logistics in April 2011, where he was President and CEO. Mr. McGuigan has certifications as a GE Six Sigma Green Belt and in GE Project Management, and in 2012, he was recognized as a "Pro to Know" by Supply and Demand Chain Executive. Mr. McGuigan is a graduate of the United States Merchant Marine Academy at Kings Point and is a retired Lieutenant in the United States Naval Reserve.