The electronic logging device (ELD) mandate is accelerating the adoption of telematics systems. However, best-in-class fleets understand that these solutions can positively impact fleet operations in many ways that add to the bottom line. While telematics creates a platform for compliance with the ELD mandate, the inside track is that the paperless, real-time communications environment they offer not only enhances driver and back-office productivity, but also lowers fuel costs, improves driver behavior, and provide fleet operators with far greater command and control of drivers and vehicles.
The ELD Opportunity
Designed to improve highway safety by strengthening driver compliance with hours of service (HOS) regulations that prevent fatigue, the Federal Motor Carrier Safety Administration (FMCSA) initiated a ruling in 2015 that mandates the use of ELDs by all commercial vehicle drivers in the U.S. by December 18, 2017. It stipulates that all drivers who are required to record/report HOS must stop using paper logs and move to compliant ELDs installed in their trucks.
With the regulation now around the corner, it's compelling some fleet managers to adopt new telematics solutions while others must upgrade their existing system. Regardless of the path to compliance, the benefits for transportation companies to move beyond rudimentary GPS black box technology to mobile-based telematics are significant and extend beyond ELD compliance.
Leveraging Mobile-based Telematics
Next-generation telematics solutions combine highly advanced telemetry, positioning and communications with cloud-based capabilities to automatically capture the wealth of real-time data available on fleet operations. Leading companies are relying on the data from telematics solutions to guide both strategic and tactical planning efforts. With telematics solutions available on mobile apps, fleet managers and drivers can easily access real-time data on smartphones and other devices. The shift from truck-based paper to mobile-based telematics offers fleet operators numerous benefits, including:
Enhancing driver and back-office productivity: The move to digital communications and electronic data capture with mobile devices and onboard computers means both drivers and back-office staff gain higher value productive time previously consumed by administrative-intensive tasks. Manual data recording, data re-entry and extended processing times are eliminated by automatically capturing mobile and telematics metrics, communicating results to back-office systems, generating real-time notifications on exception conditions and creating reports for management analysis.
Increasing regulatory compliance: By electronically recording trip event data, telematics solutions automate the process of monitoring and reporting on HOS and hours per work week. This improves the accuracy and timeliness of compliance reporting, eliminates transcription errors and the potential of falsified data, reduces the overhead associated with excessive paperwork, and lowers the risk of infringement fines that can quickly erode profit margins. In addition, electronic proof of delivery ensures that chain of custody is maintained and confirms that orders are successfully delivered and received.
Lowering fuel costs: In a recent survey¹ of more than 1,000 fleet managers, decreased fuel consumption was cited as one of the leading benefits of telematics. More fleet managers are using telematics to save time and money by improving vehicle maintenance. Instead of scheduling regular maintenance based on the calendar or odometer, they rely on engine data provided by telematics that includes the actual time the vehicle was running, including idling. Preventative maintenance based on engine data can lead to fewer breakdowns and more uptime, while eliminating paper driver maintenance logs and manual checks.
Improving driver behavior: With real-time data on vehicle performance and driver activity, fleet operators can assess and help change driver behavior to reduce operating costs and minimize safety-related risks. Actual trip data can be used to identify under-performing drivers and encourage behavioral changes to reduce idling time and eliminate speeding, off-route driving and unplanned stops. Historical data allows companies to benchmark drivers against defined metrics, report performance-to-plan, and develop continuous improvement programs.
Providing command and control of drivers and vehicles: Centralizing fleet operations with the help of technology allows fleet owners to minimize planning and execution management costs as opposed to redundant resources and systems and diverse processes at each facility. Real-time communication between the office and the field enables constant visibility of vehicles, so companies can efficiently manage scarce drivers and maximize asset usage. Centralization can also increase control through a standardized closed-loop management process that allows for more consistent operations across the enterprise.
The Road Ahead
In a data-driven, mobile-focused world, truck-based paper is a hindrance to faster, more efficient and accurate delivery operations. While the December 18 deadline for the ELD mandate may be the catalyst to move fleet operators into a paperless compliance environment, the reality is that leading mobile and telematics solutions provide companies with numerous ways to purge all paper from their day-to-day fleet management workflows and hit the gas on cost savings and better service.
For more information on the ELD Mandate, visit Descartes' Resource Center.
¹Best Practices for Fleet Operations, Descartes Systems Group, June 2017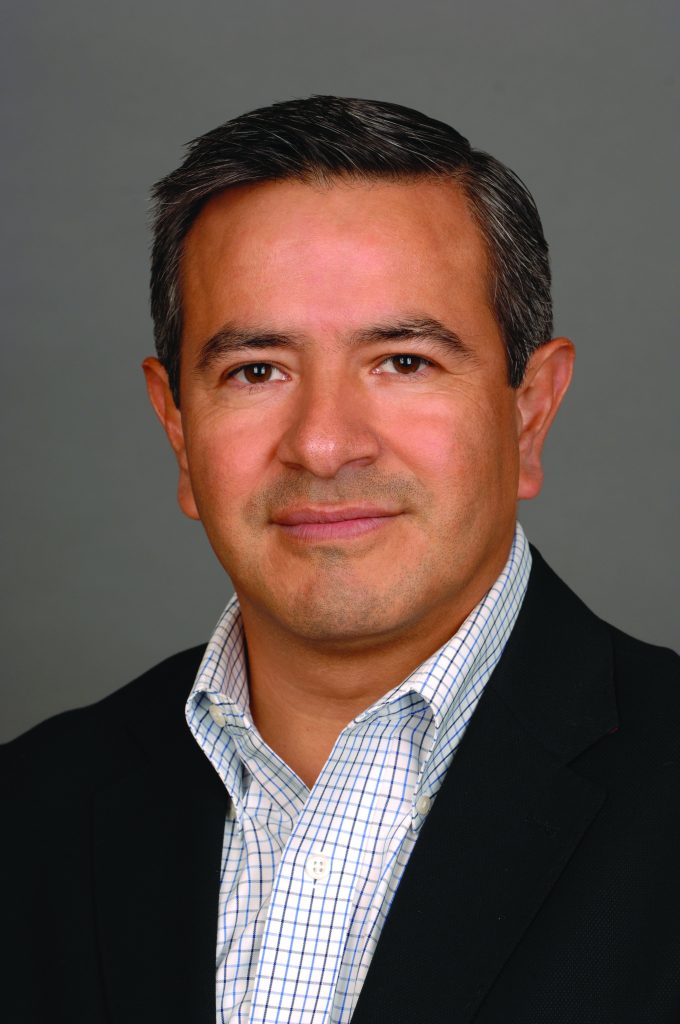 Sergio Torres is Vice President, Product Management at Descartes Systems Group. Sergio leads the Product Strategy group for Descartes' Routing, Mobile and Telematics solutions. Prior to joining Descartes, Sergio worked as a Director of Business Development and Consulting in Europe for CAPS Logistics. He has held faculty positions as a full-time professor and as Head of the Industrial and Systems Engineering department at the Instituto Tecnologico y de Estudios Superiores de Monterrey.