While we all think that we measure time in the same way, that can change inside a complex global supply chain. Consider the term "Free Time," which is the amount of time from when a vessel or container arrives at the final destination until the recipient starts paying storage fees. Technically, Free Time is not free; you pay for it in your transportation costs. There is no additional cost for the carrier storing the goods for a typical 72-hour "free" period.
Measuring Free Time and managing the variable cost factors of storage, detention, or demurrage is a constant challenge for shippers. Complicating matters even further are carrier, port, regional, and government variances in how Free Time is measured around the world.
How do you account for Free Time across your global supply chain? This is where metrics can get a little fuzzy. For example, I worked with a customer recently who budgeted demurrage at 4% of their transportation spend. Historically, this was a fairly accurate number, and the customer was using this benchmark of 4% to estimate demurrage cost annually. As long as the annual result was in the 2%-6% range, it all seemed to work.
However, the reality was that the 4% metric was misleading. A new manager started looking closer into the details driving that 4% number, rather than just the total amount, which was millions of dollars annually. She was quickly able to identify that the Charlotte, NC, location had demurrage charges at 10 times the rate of other similar warehouse locations.  
Once the manager confirmed the accuracy of her numbers, and discussed them with the local warehouse manager, they were able to identify the root cause of the demurrage costs. As a result, the problem was identified as a broken process on dispatching trucks to the customs warehouse. The company then developed a plan to optimize the process and cut more than $2 million in annual demurrage costs from their budget.
While you can't control the weather or highway congestion, you can leverage cutting-edge technology to help you manage costs and react more quickly to resolve issues that could result in a shipment going beyond the "free" period. One easily accessible option is a cloud-based Transportation Management System (TMS).
Here are the top four ways a TMS can help you manage (minimize or mitigate) "free time" issues:
1. Control Tower Visibility
One of the greatest advantages of a TMS is the ability to have control tower visibility across multiple modes, geographies, and a wide range of stakeholders (business partners, customers, customs brokers, freight forwarders, and third-party logistics providers). If there is an issue involving any part of the transportation process, the end result for the shipper is often the same: they miss their time window for container unloading.
Visibility to the underlying data that drives your global supply chain is a critical success factor in today's competitive global marketplace. A cloud-based TMS that utilizes a single platform covering all modes provides shippers with the details they need to obtain real-time answers to questions, and it gives them the ability to isolate the cause of a delay or disruption in the supply chain, thus enabling them to take action before the issue impacts either their customers or their bottom line.
2. Automation
Keeping international shipments moving on schedule requires the management of multiple regions, ports, languages, government regulations and numerous documents. Every time you add a new client, supplier, or carrier to your supply chain, it introduces an entire new level of complexity to your transportation ecosystem.
A TMS designed for global transportation workflows can enable you to automate the management of transportation tasks, shipment visibility and the creation of necessary documents and tasks. This can include ocean status updates up to the final proof of delivery. These automated updates save time and allow you to plan effectively, whether the shipment is on schedule or not.
3. Compliance
Virtually every mode of transportation is subject to regulations, most managed by different regulatory bodies – and that is just within the U.S. When you add to that the changing regulations regarding overseas customs compliance, you need a comprehensive and integrated TMS that can facilitate the management of these details. From a 'truck check' stop to 'port congestion' to delays unloading at destination, today's global supply chains require a TMS that is powerful enough to manage supply chain optimizations within a framework that allows for compliance checks to be monitored 24/7.
4. Localization and personalization
Even with the most well thought out strategy, problems will arise in your global supply chain (weather, political unrest, natural disasters, accidents, etc.). While you can't control these factors, with a comprehensive TMS you can set up workflows that provide your local user, based anywhere in the world, with the language preferences, currency conversion, time zone support and user interface configurations to support them successfully in their roles.
So no matter how you measure time, having a TMS that allows you to manage the details of your global supply chain in real time is a real no brainer.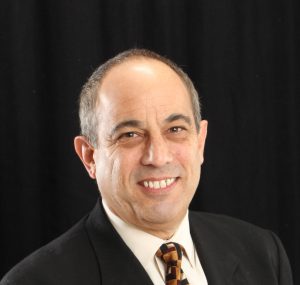 Frank Cirimele is the Strategic Customer Success Leader at MercuryGate International, Inc. Frank has over 20 years of experience in the global supply chain domain, including senior management roles in 3PL operations, business development, logistics software product design & development, and global trade standards development. In his current role, he works with MercuryGate's customers to optimize their global supply chain performance and participates in the United Nations Centre for Electronic Trade Facilitation (UN/CEFACT) as a recognized expert on global trade and the practical application of effective Global Logistics Strategies.