In the US, we've got Times Square cleaned up, the holiday décor packed away for another year, and the store shelves already stocked with red hearts filled with chocolate as we prepare for Valentine's Day. But supply chain and logistics experts know they need to prepare for another holiday first. One that will create a "black hole" in supply chains for at least 10 days – Chinese New Year (CNY).
For global manufacturers, the impact of CNY is not a new discussion. Most sourcing teams and their logistics counterparts plan accordingly. A combination of business processes and technology solutions can help ensure your company isn't caught in a bind.
Chinese New Year: 4 Tips to Prepare
1. Place orders early: Many China-based suppliers stop taking orders in December for February X-factory dates. Critical products (those that need to be in stores for spring, for instance) should be identified and prioritized for production in order to ensure your goods are shipped before the factories close down for CNY. Bear in mind, while the official holiday is only a little more than a week, many factories close for the entire month. Most of the factory are "migrant workers." An estimated 340 million workers make the annual pilgrimage from their workplaces to their hometowns to celebrate CNY.
2. Track production status: Visibility into all of the pre-production and work-in-progress (WIP) at the factory level provided via a supplier collaboration platform allows you to track orders in real-time, eliminate manual spreadsheets, email and other disparate communication. With views into real-time production milestones, including material and parts orders, you can ease the risk of delays out of the factory that could lead to shipment worries.
3. Be aware of capacity and collaborate with suppliers on any changes: Some factories might have issues getting back to optimum staffing and tempo once they return. We have seen an increasing trend of workers not returning after taking time off during the holiday to reflect on why they work hard so far from family and friends. So, CNY is an HR nightmare for factories too. By using a collaborative platform shared with suppliers, manufacturers can get insight into capacity levels before issuing orders that might get delayed because of labor shortages.
4. Book your shipments early and track in-transit status: The week prior to CNY is a trucking nightmare around Chinese ports, for that matter, shipping at the end of January through mid-February is a risky gamble. Carriers pull vessels out of rotation to restrict demand and drive prices higher, plus as CNY approaches, factories kick into high-gear to push out as many orders as possible, adding to the capacity demand. With too many containers to ship before the holiday, some shipments get rolled into the next available vessel because of space issues. So be sure to book early.
Digital supply chain solutions offer the most comprehensive solution for proactive sourcing and logistics. Not just when facing a yearly supply chain slow-down, but all year long, shippers need complete end-to-end visibility—from concept to last-mile delivery, this requires cutting-edge technology and embracing company-wide transparency. Creating a supply chain that functions as a true glass pipeline—where every step along the way is visible—is the next frontier for global companies that want to succeed.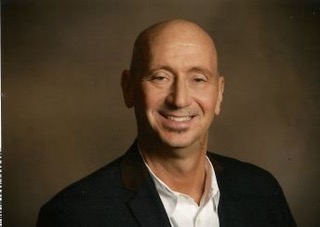 Gary Barraco is Director, Global Product Marketing at Amber Road. He is responsible for developing strategic product marketing direction and presenting the Amber Road brand and solutions worldwide. As the platform evangelist, Gary develops and launches customer insights, go-to-market plans, product messaging and content, and field marketing tactics which establish Amber Road's solutions as a standard in the Global Trade Management space.