For most individuals, surprises can be wonderful—but, as a shipper, you try to avoid them at all costs. Because in supply chains, surprises tend to mean wasted time and added expense. Your best bet to avoid unexpected trouble? Develop a comprehensive truckload strategy so you're prepared to handle just about anything.
Building the right truckload strategy for your business
The key to a great truckload strategy is aligning capacity communities with attribute segments of your freight portfolio. In this post, I will outline how to select reliable core carriers and find the right third party logistics provider (3PL) for your business.
Find the right mix of asset providers
Your first objective is to segment your freight by some primary attributes. We have been studying truck freight attributes and strategies since 2006. Here are a few examples of factors that can influence your strategy.
Lead time: The days between tender of shipment and required pick date

Demand volatility: The frequency and volume of tenders in a lane or corridor

Regional sensitivity: Over- and undersupplied markets

Dwell time: The average time it takes to load and unload shipments for each lane
An important factor to keep in mind: The volume of shipments you offer carriers needs to be meaningful to their network. Volume in and of itself isn't attractive to the capacity community. Instead, it's about offering the right amount of shipments, in the right lanes, and at the right times. Attractive attributes help providers to properly:
Plan their businesses over a longer period of time

Create continuous moves by combining multiple shippers' freight

Capture backhaul freight that aligns with their needs

Eliminate unnecessary empty miles and deadhead expenses

Provide regular schedules and routes for drivers and prevent unproductive time—all of which can help recruit and retain drivers
Make your freight attractive to providers, and they'll be more eager and willing to take your freight where you need it to go. The segments of your freight portfolio will gravitate to asset and non-asset providers. Each has interests and competencies that contribute to profitability and performance. Discuss with your strategic suppliers what is most attractive to them. For example, ask your asset carriers what lanes they need and how much volume to increase their yield. If you can provide what they seek, you will receive attractive pricing, capacity commitments, and top route guide performance.
Select the perfect 3PL to augment your truckload strategy
Once you've selected a mix of asset-based carriers, the next step is to choose an optimal 3PL to work with as part of your transportation strategy.
Your 3PL can provide the capacity of many carriers and expand your equipment options in lanes with demand challenges, such as spikes and irregular cadence. They can more easily coordinate widely fluctuating freight volumes through weeks, cycles, and seasons.
You might ask, "Do I need to limit myself to only one 3PL?" Most of the time, yes — one 3PL is ideal. Our most recent research at MIT found that shippers with a rationalized supplier base of top-performing carriers and brokers outperformed those with a strategy of a broad community of suppliers. In the case of brokerage, it is important to minimize the presentation of your freight to the market. Multiple 3PLs engaging the market in similar corridors suggests to the market that the shipper is having difficulty; pricing tends to rise when opportunity is sensed.
Choosing the best 3PL for your truckload strategy: What to consider
It's extremely important to select a 3PL that will work as an extension of your business. When you're sizing up the capabilities of 3PLs, look for:
1. Size and diversity of carrier pool
To meet your capacity needs, 3PLs must work with multiple carriers across every size segment—from owner/operator to mega-large.
 2. Financial stability
Be cautious of a 3PL or freight broker that does not fulfill its financial obligations to carriers. To avoid problems downstream, choose a financially strong 3PL that pays carriers quickly.
3. Risk control
Transportation involves numerous risks, with responsibility typically landing on the shipper if something goes amiss during transit. The best 3PLs have internal controls to monitor carrier service, operational practices, operating authority, and insurance requirements in near real time to reduce your risk as a beneficial cargo owner. This can be essential in avoiding unexpected spend, delays, and reputation hits.
4. Intellectual capital
The best 3PLs offer consulting and recommendations, which can add value far beyond capacity at a negotiated rate. We often share best practices from our work with companies in a wide variety of industries. This can include developing regional calendars in advance of peak shipping weeks with demand forecasts and making commitments to pricing and volumes in advance. It's also important for your 3PL to offer benchmarking on measurements that are important to you, as well as pricing intelligence. Overall, choose the 3PL that can best help your organization develop better planning for a long-term transportation strategy.
5. Technology compatibility
Look at the supply chain technology your business currently uses and pick a 3PL that is compatible with it. You want to be sure that your chosen 3PL can work as seamlessly as possible with your current business operations.
A simple formula for truckload success
A successful truckload strategy draws upon the best competencies and expertise of both asset and 3PL providers. Here's a simple formula to keep in mind as you go about creating your truckload strategy for each segment of freight:
Core Carrier +1 (or CC+1 for short) = Truckload Strategy
For shippers that utilize both core carriers and 3PLs in their supply chains, in this equation your core carriers are your asset providers, and your +1 is your 3PL.
A truckload strategy can greatly enhance your ability to execute across your plan and budget, and it can deliver flexibility to your supply chain you haven't seen in the past—the kind of surprise no transportation professional minds receiving.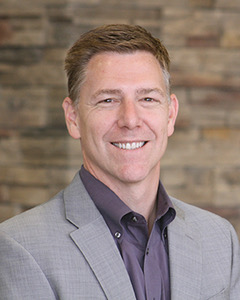 Steve Raetz is Director, Research and Market Intelligence, at C.H. Robinson. Steve has been with C.H. Robinson since 1989. He currently supports strategies designed to enhance the realized value that logistics operations have on supply chain and business initiatives. Steve is a graduate of Minnesota State University, Mankato and serves on two university supply chain advisory boards.