When first engaging in a partnership, shippers and their logistics providers have certain objectives in mind. Whether it's to reduce transportation costs, centralize their transportation management, or deliver better service to customers, both parties identify a desired outcome and work collaboratively to deliver on those promises. Unfortunately, over time, daily activities often fail to directly connect to those original objectives.
While both sides have the best of intentions to deliver a return on investment (ROI) and committed value propositions, targets are often missed in the midst of business "noise." Lack of communication, changes within both organizations, and near-sighted focus on tactical/first order problems pull focus away from the commitments derived from the subsequent goals created during the life of the partnership.
In order to achieve the desired ROI and deliver on the promises made during the sales process, both parties need daily activities to align with that objective. By applying a proven methodology to business management, shippers and their logistics providers can better define the overall vision. But what should that methodology look like, and how should shippers and their logistics providers apply it in their everyday operations and ongoing partnerships?
OGSM = A Disciplined Approach to Business Management
In order to establish (and maintain) a disciplined approach to business management, it's helpful to use a proven process such as OGSM (Objectives, Goals, Strategies and Measurements). This strategic planning process provides clear goals and identifies the strategic choices to achieve them – a model for delivering alignment, transparency, and metrics that truly define success. OGSM also frames what the business needs to achieve and provides a prescriptive approach to getting there.¹
OGSM has four components: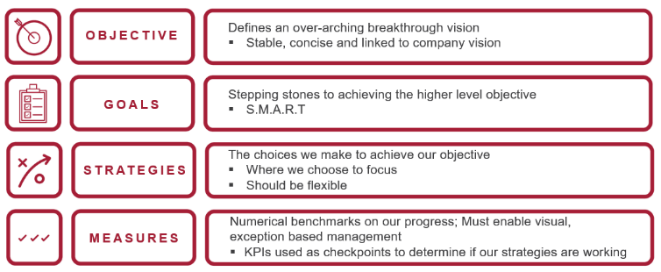 By clearly defining objectives, goals, strategies, and measurements from the beginning, all parties involved can focus on achieving the commitment promised in the contract each and every day. Then, if there are shortfalls, they can be identified on a daily basis and day-to-day accountability can be assigned to specific individuals to remedy those shortfalls.
OGSM Benefits
While this approach isn't going to magically solve or fix anything, it does limit the period of time where issues can linger and lead to greater potential for risk and service disruptions. OGSM can help to:
Ensure that all goals, strategies, and measures directly connect to the overall objective.

Provide better standardization for processes and measurement – from the beginning.

Quickly identify shortfalls, leading to root cause analysis and the creation of a tactical/strategic solution.

Empower employees to drive organizational change.
Managing for Daily Improvement
Developing an OGSM is the first step, but in order to be successful long-term – and achieve the desired results – organizations need to establish daily tactical processes and consistently monitor goals versus actual results. One effective way to do this is through a process called Managing for Daily Improvement (MDI). MDI is a methodology in which leaders implement visual management strategies that are leveraged on a daily basis to drive continuous improvement at various levels of the organization. A key tenet of MDI is that it is led by individual contributors (at the ground level) in a group setting, with an emphasis on self-managed, highly-engaged teams holding each other accountable to improve their daily processes and performance.
The MDI process requires 4 key elements:
Standard Work:

A formally defined and documented process to deliver a quality product or service on time. This includes documenting current best practices, creating standardized work forms, and defining benchmarks or baselines. These baselines and standard operating procedures (SOPs) will create the foundation from which to measure future continuous improvement.

Daily Accountability Process:

Establishment of daily team standup meetings with rotating peer-led facilitation where actual results are measured against a goal/baseline and actions are documented in order to drive improvements.

Visual Controls:

A formal mechanism for displaying information in a highly visual manner to quickly indicate wins/losses on defined Key Performance Indicators (KPIs) on a daily basis.

Leadership Discipline:

Company leaders must create the framework within which MDI will operate, but will have to trust individuals to execute it. Leaders must trust their employees to drive change while at the same time encouraging them to continue to evolve the MDI process in the form of revised metrics/targets, facilitation skills, and thought leadership.
Examining the metrics and goals each day drives incremental improvement on the important metrics within the overall strategy. And by communicating those results and KPIs, the shipper and logistics providers can quickly connect, visualize and share data in one seamless experience. This, in turn, allows operations teams on both sides to explore and analyze data for critical metrics, such as on-time pickup and delivery performance, tender acceptance and more.
Applying the OGSM process can help better standardize the approach to account management across all operations, and create a culture of accountability and visual management in order to drive improvement every day.
¹"OGSM: Developing, Aligning and Deploying Strategy; ArchPoint Consulting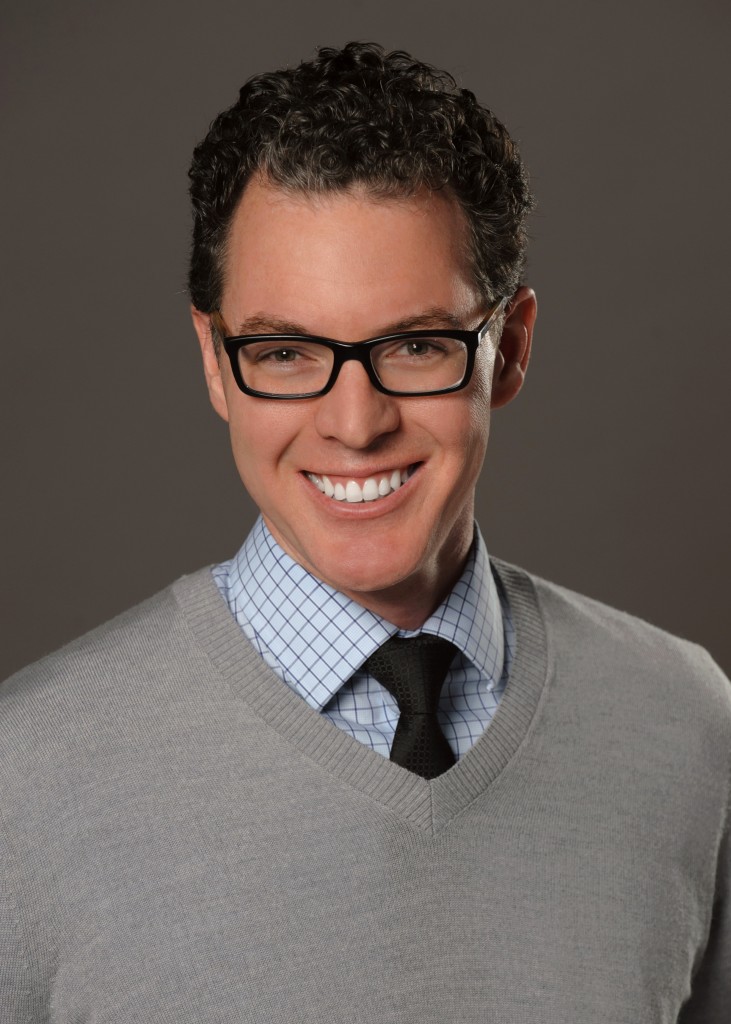 Jon Eberly has more than 20 years of experience in transportation and logistics industries. He is currently responsible for several managed transportation accounts within Transplace. Mr. Eberly joined Transplace after 6 years as director of global logistics for BIC Graphic/Norwood. He has also held management positions at UPS and Airborne Express/DHL. Mr. Eberly earned his Bachelor's Degree in Fine Art from the University of New Orleans.