If you're a global supply chain executive, you've got a challenging job. A job that was once as simple as moving goods around now involves managing relationships with suppliers and service providers all around the globe, while also keeping track of the goods as your shipments move closer to their destination.
According to a 2017 Michigan State University Supply Chain Management study, "supply chain and product complexity possess a number of sources that vex supply chain operations…customer accommodation is the first," including the demand for speed and visibility into shipments. Amazon's disruptive effect has put two key strains on supply chain professionals: to ensure inventory availability across a broader network of distribution points, and get product to the consumer in days, if not less. This effect bears down on every step of the shipment process to ensure reliability and accuracy. Smart logisticians are properly orchestrating the fastest and cheapest means of moving goods from factory to consumer. But it isn't simple. There is a tremendous amount of data to pull together in order to get it right.
In response to this growing complexity, companies moving goods around the world are embracing digital supply chain solutions, powered by new tracking technologies and data analytics. According to a 2017 Capgemini study, 98% of third-party logistics providers (3PLs) believe that improved, data-driven decision-making is essential to the future success of supply chain activities and processes. With a digital supply chain, today's supply chain leaders are able to stay ahead of the game, informing their customers as soon as problems occur and leveraging data to keep track of the flow of goods. This requires detailed digitized data about the location and condition of every shipment. This data needs to come from multiple carriers and then be presented in a consolidated platform accessible to stakeholders in various roles – retail customers, consumers, and internal teams alike. Data is the fuel that powers the modern supply chain.
Global Supply Chains Ideal for IoT Applications
Digitized data comes in many formats, including feeds from the Internet of Things (IoT). Global supply chains are ideal candidates for IoT applications because there are so many moving parts and multiple parties. IoT applications capture and share immense amounts of data that equip logistics managers with a level of visibility not previously achievable. Specifically, for shippers and the carriers moving their products, advances in cellular devices and networks have made it possible for less-than-truckload (LTL) and other over-the-road truckers to provide tracking data. These connected tracking devices feed into transportation management and supply chain platforms to provide critical information at the pallet and package level. When connected with ocean, air, and rail shipment tracking, these last mile data systems give shippers a competitive edge. To alleviate the pressure on your supply chain, the most important component is a technology platform with one big view of everything across your multimodal transportation ecosystem.
But for companies to benefit from IoT and other quickly-emerging technologies (like blockchain), the information from all parties must be accurate, timely and digitized. At a more complex level, the data must also be able to record the end-to-end supply chain beginning with sourcing and ending with the revenue recognition of the finished goods delivery.
Utilizing IoT and digital supply chain management platforms has moved far beyond looking at only ocean carrier milestones. With this new level of end-to-end shipment visibility, shippers can instantly access transit times from every carrier along the route to create efficiencies and increase communication within their organizations – ultimately providing the highest level of customer satisfaction.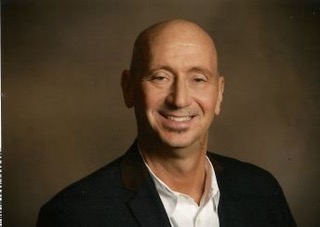 Gary M. Barraco is Director, Global Product Marketing, at Amber Road. Gary is responsible for developing strategic product marketing direction and presenting the Amber Road brand and solutions worldwide. As the platform evangelist, Gary develops and launches customer insights, go-to-market plans, product messaging and content, and field marketing tactics which establish Amber Road's solutions as a standard in the Global Trade Management space. Previously, Gary was VP, Industry Development for ecVision for 9 years. He also held marketing positions with tech companies where he was instrumental in implementing programs that yielded exponential growth and spearheaded alliance relationships with a range of third-party organizations. He has 20 years of active military service where his primary specialty was providing marketing support to Army National Guard recruiting and retention operations in New Jersey. Gary received a BS from the State University of New York and is currently pursuing a Master's degree at Moravian College. He is active with many professional trade associations where he serves on various committees and planning groups.