From changing regulatory requirements and increasing freight congestion to excessive detention time and driver shortages, shippers and logistics service providers (LSPs) are struggling to balance the multiple issues impacting fleet management today. In addition, rising customer expectations for faster delivery, on-time shipments and real-time status updates are magnifying the pressure to perform. Forward-thinking organizations are turning to fleet management to differentiate their brand and gain a competitive edge. Indeed, top-performing companies recognize the evolving role and value of the fleet to enhance customer service, drive growth, and bolster the bottom line.
Key Trends Driving Change
Driver shortage is a major concern for companies striving to improve the performance of their fleet, according to a 2018 global benchmark study, conducted by Descartes, that surveys fleet managers from a wide array of industries and logistics providers. Although cost reduction is the greatest challenge currently facing fleet operators, driver shortage looms as the biggest threat over the next five years.
With electronic logging device (ELD) and hours of service (HOS) mandates reducing the number of hours drivers can be behind the wheel, according to study findings, top performing fleet operators are motivated to derive the most value out of available drivers, improve fleet productivity and manage the capacity crunch effectively. In contrast, 27 percent of laggard organizations ranked HOS/ELD compliance as a future concern, suggesting they are still ill-prepared to meet driver mandates.
With increasing customer demands — likely driven by consumers' experience in the B2C environment — , customer service has become a key differentiator in the transportation management game. Successful organizations are leveraging fleet management strategies to boost customer service and gain traction in the competitive marketplace, while companies focused solely on traditional metrics (e.g., cost savings) may miss significant opportunities for the fleet to create value and contribute to revenue growth.
In the Fleet Management Benchmark Study, the shippers and LSPs surveyed — across multiple industries, geographic areas of operation, and fleet sizes — reported an increased emphasis on achieving better on-time performance (38%) and reducing delivery times (19%), indicating the growing importance of customer service expectations on operations.
The Financial Link
The annual study also found a compelling correlation between the strategic importance management places on the fleet and how well a company performs financially. Indeed, the majority of companies that view transportation as a competitive weapon or service differentiator are also financial leaders in their industry. Notably, 73 percent of the fastest-growing companies surveyed believe their fleet is a competitive advantage.
Cost containment is also an important operational objective — and 66 percent of respondents ranked cutting costs as their main priority — but cost reduction is only part of the fleet management value proposition. Indeed, top performers tend to focus less on cost-cutting strategies and more on forward-thinking options to create value, such as improving customer service through automation.
Technology Boost
Going hand-in-hand with implementing changes in fleet operations strategy to drive growth,
investing in technology is the top strategy (67% of survey respondents) fleet operators are pursuing as they prepare for unfolding macroeconomic, industry and regulatory changes. In fact, how fleet operators approach technology adoption and IT spend aligns primarily with how their company performs financially and the value placed on the fleet. Typically early adopters, top-performing companies are less focused on justifying fleet IT spend and will spend more than technologically-conservative laggards, potentially creating a competitive gap over time.
Leading companies understand that technology is a change agent. Study findings indicated that 74% of fleet operators plan to increase their IT spend over the next two years, with most investment occurring in route planning and dispatch and tracking — cited as the most important capabilities for effective fleet management. According to the survey, future IT investment also includes HOS compliance, delivery appointment booking/scheduling, mobile route management, and reducing commercial paperwork.
Continued investment in the fleet is going to be essential to support constantly evolving business models, pressure on operating costs, and compliance with government regulations — and fleet technology is a critical enabler of these requirements.
Secret Weapon
As customer service becomes a critical differentiator, top-performing companies are fine-tuning operational strategies in concert with fleet management technology solutions to improve efficiency, increase productivity and heighten customer satisfaction — and it's paying off. Nearly two-thirds (65%) of companies who measure fleet value based on customer service, and who view fleet management as a competitive weapon, were rated as financial leaders, according to the 2018 survey. Indeed, placing higher strategic value on the fleet results in faster growth and, ultimately, better financial performance. As operational and regulatory pressures continue to intensify, fleet operators who fail to embrace fleet management as their secret weapon for bottom line growth do so at their own business risk. How is your company using fleet management as a competitive weapon? Let me know.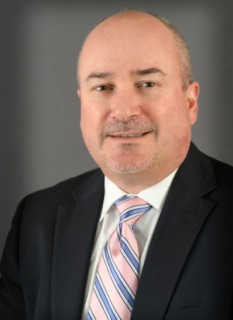 As Executive Vice President, Marketing and Services, Chris Jones is primarily responsible for Descartes' marketing and professional services organizations. With over 30 years of experience in the supply chain market, Chris has held a variety of senior management positions including Senior Vice President at The Aberdeen Group's Value Chain Research practice, Executive Vice President of Marketing and Corporate Development for SynQuest, Vice President and Research Director for Enterprise Resource Planning Solutions at The Gartner Group, and Associate Director Operations & Technology at Kraft General Foods.