In the good old days, your transportation management system (TMS) could manage nearly all of your transportation workflows. For the exceptions that did pop up, you could dutifully handle them manually, which took some effort but wasn't a colossal burden on your time.
Fast forward to today, and workflows have become much more complicated. With custom logistics networks, almost everything has become an exception and it drains an enormous amount of time and manual effort out of your day. So what do you do?
Better visibility helps automate exceptions
Instead of trying to manage by exception, you can now rely on the power and capabilities of a modern TMS to respond to exceptions and manage them automatically.
The heart of this exception management is extended visibility into your transportation execution. A highly configurable TMS can optimize transportation execution and exception management with visibility-driven workflows. Through data integration and the ability to translate and share information flowing in from customers, vendors, carriers, order management, mobile applications, financial systems, emails, portals and more, today's TMS can become a rallying point for all transportation related events and data for true inter-enterprise visibility.
For example, let's say a carrier arrives on time but isn't allowed on site because the facility is too busy. Yet the consignee hits you with a detention or late charge. The right TMS can flag that as an exception and fight the detention automatically.
What about when an order is on multiple shipments or multiple customers are on the same shipment? A modern TMS will flag which parties are affected and create follow up actions. Your customers demand personalized transportation experiences and knowing product detail with shipments is critical.
Another example is when a carrier refuses to accept a load. Configure your TMS to attempt to find another carrier for a period of time (say, 45 minutes), then notify a TMS user to get involved if it's not successful. TMSs with an advanced logic model can automatically take steps that you deem appropriate and only call on human intervention if absolutely needed.
Without a TMS that can see into your full universe of data, you'll stay stuck with manually addressing every exception.
How does it work?
The TMS is an operational intelligence platform that sits on top of your infrastructure and spans the entire ecosystem of customers, vendors and internal systems.
In the past, a TMS could only accomplish this within a company's four walls. But to have true visibility, the TMS must also connect external partners with internal systems like ERP, WMS and fleet systems. This visibility has traditionally been very complicated because it must encompass an order from start to finish; it requires the TMS to read and translate all of the different types of data relevant to that order: The different data sources (like ERPs, portals, EDI, etc.); the different languages (customers talk in orders and POs, carriers send data in shipments and loads); the different data relationships; and the TMS must have visibility across your internal systems and the external systems of your 3PLs, carriers, vendors or customers.
Today's TMSs can take on this challenge by being the single point that provides full visibility into the flow of data and the tools to act on the data. The TMS acts like a transportation control tower that can enable an intelligent "rally point" to bring together different sources, translate that data and automate or present actions as appropriate.
You need visibility to drive exception automation, and a TMS with extended visibility can automate exceptions within the parameters you set. Get notified of inbound delays and WMS alerts for rescheduled dock appointments; improve communication with partners by only notifying affected parties in a multi-stop load; determine whether inventory stock-outs will affect route plans; and run drive-time simulations across multiple legs and carriers.
Conclusion
The days of managing by exception are far behind us. A modern TMS integrates disparate data sources and uses the data in-line with intelligence and workflow as part of your execution system to help solve B2B visibility challenges, increase automation and lessen the need for manual intervention.
Extended TMS visibility is live and being used in the market today, and is transforming the way data is gathered and translated. It's also a key justification for your TMS project, as it increases opportunities for new efficiencies; helps you meet each customer's unique requirements with the ability to dissect data in myriad ways; and increases your own profitability with deeper insights, faster reaction times and better-informed decisions that impact your margins.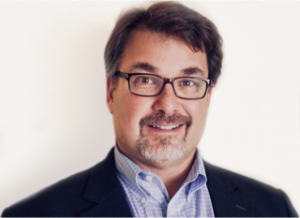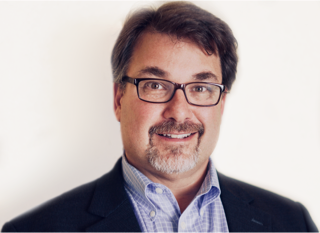 JP Wiggins is Co-Founder & Vice President of Logistics at 3Gtms, where he manages channels and partnerships for the company. He was most recently at SAP where he was the solution principal focusing on SAP's transportation, warehouse and event management offerings in North America and previously directed industry marketing for the company's transportation and logistics business unit. Before SAP, he was senior vice president and general manager for Descartes Systems Group's supply chain, transportation and logistics applications business, and also had been vice president of product management for the company. Previously, JP was co-founder and senior vice president of logistics for Global Logistics Technologies (G-Log); co-founder and vice president of product management at dx/dt; and vice president of logistics at Weseley Software. He holds degrees in transportation & logistics and marketing from The Ohio State University.