According to the 2017 MHI Annual Industry Report, released in April 2017, 80 percent of executives surveyed believe that digital supply chain will be the predominant model within five years. Sixteen percent think the era of the digital supply chain is already here.

In today's global, fast-paced world it's no longer a question of whether an organization should be using technology to manage its supply chain and transportation processes. While historically it has been far more common to see medium-sized and large organizations embracing technology to manage their freight activities, today more logistics operations of all sizes are increasing their adoption of tools and technology to solve business problems.

Regardless of size or industry, we're seeing more organizations rely on transportation management systems (TMS) to better manage their transportation network. But what other technologies are available to drive even greater efficiencies? And, what disruptive technologies are on the horizon? To remain competitive and keep up with the rapid pace of the transportation industry, logistics managers should be increasingly aware of new, emerging trends and understand their value.
Unlocking your data's potential
As supply chain leaders focus on the technologies that can perhaps drive the greatest benefits, one common denominator stands out: data. Specifically, how to best manage the growing volume of data. At the core of just about every efficient transportation process is data. The best transportation operations are based on precision and timing, and the same is true of the data they use to drive their decision making. While many decisions rely on instinct or experience, they need to be supported by accurate, timely, and clean data that can be trusted. Without the right technology, collecting and analyzing the vast amounts of data in your supply chain can be difficult, if not impossible.
Using a single TMS that pulls in transportation data from across the enterprise is a great starting point to ensure that you have complete and accurate data for making the most-informed decisions for your transportation network. Layering on a business intelligence tool can help you mine the data, translate it into insights, and deliver information via visual dashboards to drive operational improvements. Business intelligence tools can help you unlock the reservoir of data, analyze it, organize it, and deliver the transportation intelligence you need to the right people, internally and externally.
The best business intelligence tools are those that are configurable or are pre-made to focus on your specific industry, and often are embedded in the system that houses the data to reduce the need to move data to additional tools. It's important to have dashboards that can provide the ability to explore further into the relationships in the data. This facilitates faster answers to the most complicated questions and enables you to make choices that will positively impact your organization's daily workflow.
Forward-looking insights
When the process is working well, all the data captured across the supply chain is continually streaming back to your TMS. Collecting and analyzing your organization's historical data can be crucial for improving and streamlining processes, but applying predictive models to generate forward-looking insights can drive even further improvements.

Predictive analytics may just hold the promise of breaking through what once was thought to be the entirely unpredictable nature of logistics. When it comes to your transportation network, the potential for risk can be hard to anticipate. Using predictive analytics can provide a much higher degree of certainty for impending events based on past data, powerful algorithms, and machine learning. Predictive can help harness demand patterns, capacity levels, product tracking, transportation performance, and product-return activity.
Predictive analytics can help logistics operations to estimate more accurate arrival times, which will support more efficient supply chains and increase customer satisfaction levels. When disruptions do occur, systems will automatically adjust to re-route shipments through the best possible path.
Blockchain in transport
Is blockchain the next big thing for logistics? While the full implications remain to be seen, blockchain is still widely discussed. Organizations like the Blockchain in Transport Alliance (BiTA) have been formed for the sole purpose of driving standards and enabling technology adoption across the transportation industry. As visibility continues to be a top priority for logistics leaders, blockchain is being examined for its potential to further increase supply chain visibility.

The food and beverage industry may be the most obvious sector for realizing immediate benefits of blockchain technology. With ongoing concerns over where foods are sourced, what goes into them, and how they're transported, blockchain opens new and innovative possibilities for creating a deeper level of visibility that consumers are demanding.
If there is one clear theme in the evolution of transportation processes, it is that change is inevitable. We've seen the logistics industry transform from the days of spreadsheets and manual processes to increasingly rely on technology and tools. With the rise of global shipping and greater customer expectations, it's also clear that technology will continue to play an even greater role in shaping the logistics processes of the future.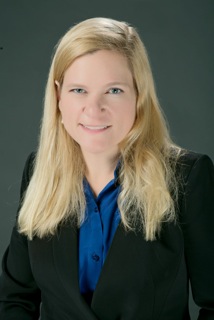 Karen Sage is MercuryGate's Chief Marketing Officer (CMO) responsible for the company's global marketing, communications, sales enablement, and go-to-market efforts. She is a veteran with 20+ years of experience in business-to-business marketing and communications helping several industry leaders launch disruptive new categories, accelerate revenue growth, build leadership brands, and establish marketing organizations that scale globally. She comes to MercuryGate most recently from spend management solution provider, SciQuest. Prior to SciQuest, she was at CA Technologies where she served as vice president of marketing leading rapid growth initiatives. Her experiences leading growth also include multiple leadership roles during a 15-year stint at Cisco. Karen started her career having invented the NETSYS Performance tools at NETSYS Technologies, Inc., which was acquired by Cisco in 1996.