Even in 2019 many companies still underestimate the importance of their global supply chain and above all, how their logistics and supply chain performance can beneficially impact their marketing, ultimately leading to healthier financial results.
Depending on your industry sector, transportation and logistics costs (as a percentage of sales) may range up to 14% or even higher for companies with an inefficient or outdated logistics set-up. Driven by customer demand, organizational changes and issues, a focus on sales, customer retention, globalization and other time-consuming challenges, companies are being steered away from supply chain innovation. By implementing a proper logistics efficiency management program, logistics costs can drop to between 4% and 7% depending on the industry — and that's a lot of cash.
Decentralized procurement of various logistics services limit leverage opportunity, cost reduction and efficiency enrichments. Bundling buyer power in a structured manner and leaving operations with common effective routines add value to your product while enlightening market exposure, ultimately resulting in net profit growth.
It would be valuable to ask yourself: are all elements of your supply chain measured properly? Are trustworthy KPI's available and analyzed with appropriate business intelligence tools that allow a solid grip on the supply chain, and your logistics providers? Are you looking for growth into other markets and continents? What are your supply chain, sourcing, visibility, and transparency challenges?

These are the types of questions a logistics partner can help you answer, with their consultants and industry experts using state of the art tools and applications for network studies, benchmarks and the implementation of new technology. They can also step in and take over your operational responsibilities through strategic outsourcing and control tower concepts, implementing what was advised while making it work for you and your business!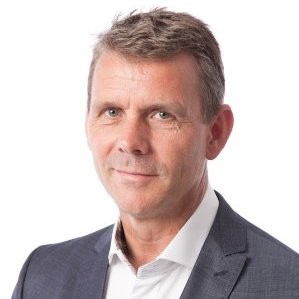 Len Coenders is VP of Business Development, Global Supply Chain Optimization at GEODIS