COVID-19 created an entirely new small package shipping environment, especially when it comes to the hidden costs that come with annual increases in parcel rates.
Not long ago parcel carriers were transporting 20-25% of their deliveries to residential addresses. By 2019, that number increased to about 50%. This year, 70% of all parcel carrier movements involve a residential address. The shift is largely driven by a consumer who is shopping from home either by choice, necessity or both.
According to the Department of Commerce, U.S. retail e-commerce sales for the second quarter of 2020 were $211.5 billion, an increase of 31.8% over the first quarter. During the second quarter of 2019, e-commerce sales increased just 12% over the same period in 2018.
These are telling numbers, and they paint a picture of a shifting consumer purchasing environment that's pulling the major parcel carriers right along with it. Those carriers – like UPS which saw residential volume increase 65% in 2Q – are being asked to absorb and handle volume increases unlike anything their networks have ever experienced.
Here's what parcel shippers can expect as 2020 winds down and the holiday season kicks into full speed.
2021 Parcel Rates: FedEx and UPS GRI Impact
FedEx Express (Domestic, U.S. Export and U.S. Import), FedEx Ground, and FedEx Home Delivery shipping rates will increase an average of 4.9%. FedEx has increased these rates 4.9% every year since 2007. FedEx Freight rate will increase an average of 5.9%.
Here is a sampling of changes effective Jan. 4, 2021:
Institute a 6% late fee to U.S. FedEx Express and FedEx Ground customers who don't pay invoices within agreed upon payment terms. UPS implemented this fee in 2003.
New $16 Additional Handling Fee for packages where dimensions are greater than 105 inches in combined length plus girth.
Additional handling charge for weight increased 6.25% to $25.50.
Additional handling charge for packaging increased 7.7% to $14.
DAS for Home Delivery is 7.5% from $4 to $4.30.
Oversize charge for Home Delivery increased 8.3% from $120 to $130.
Residential Delivery charge for Home Delivery charge increased 8.75% from $4 to $4.35.
The ground minimum package charge (zone 2, 1 pound list rate) has increased by 6.44% to $8.76.
2Day and Express Saver (3 day) shipments will take larger increases.
Longer zones have larger increases than shorter zones for Express services.
Surcharges have increased by more than the announced 4.9% for the ones most commonly applied.
Look for UPS to announce a similar 4.9% average increase in mid-November. Again, even though the GRI is 4.9%, your true rate increase will be somewhere between 4.9% and 8% depending on your usage of additional services. An annual GRI report based on parcel industry expertise and in-depth analysis can provide clear understanding of the impact these rates will have on your transportation spend.
When Peak Season Lasts All Year
Carriers typically experience peak season about six weeks a year. Because of COVID-19 carriers have been running at peak season pace for several months. There has never been this level of capacity utilization in the small package network, and it is clear that carriers weren't ready for it. As a result, the massive increase created management difficulties for the carriers that implemented COVID-19 surcharges that create new cost management challenges for shippers.
Tracking the cost impact of these surcharges isn't always straightforward. UPS created a $0.30 charge for residential and SurePost packages while also raising by $31.45 a surcharge on difficult-to-handle parcels (e.g., extra-large boxes). FedEx imposed its own surcharges on large shippers and added a $0.30 charge for express and ground residential deliveries, and a $0.40 addition for SmartPost deliveries. 
Navigating the Holiday Peak Gauntlet
With COVID-19 still impacting the shipping environment, carriers rolled out holiday peak season surcharges. For 2020, these charges are broad-based and targeted at the shippers that more significantly impact the parcel carriers' networks.
Charges for UPS are effective Nov. 15 through Jan. 16, 2021 and range from $1, $2, and $3 for ground residential and SurePost packages. UPS is also tacking on an additional handling charge of $5 per package, a large package surcharge of $50, and an over-max-limit of $250.
FedEx began holiday peak season surcharges on Oct. 5, applying a $4.90 charge for packages that require additional handling. Oversized package incur a $52.50 surcharge and unauthorized packages cost an additional $350. These rates are in effect until Jan. 17. In addition, FedEx's residential ground packages incur surcharges capped at $4 per package, while residential express shipment surcharges are $5. The latter charges are both based on specific formulas.
The U.S. Postal Service (USPS) implements its own peak season surcharges beginning Oct. 18 and running through Dec. 27. These fees will be applied per package and pertain to all commercial shippers. 
Maintaining Profitability
For most companies, speed is the most important supply chain deliverable. They're looking to move volume to the end consumer to achieve speed at an acceptable price point. We're also seeing many companies:
Exploring opportunities for faster growth or service into specific markets.
Drop shipping direct to consumers.
Pivoting to comply with Amazon Prime requirements taking effect in February.
Managing these complexities can create major headaches – especially when logistics management is not your core business. More companies are turning to third-party logistics providers (3PLs) for quick, affordable solutions to serve this customer-centric business world.
Third-party fulfillment allows companies to ramp up quickly to meet demand. It also creates a more elastic fulfillment environment that can be scaled up or down, depending on the volume of freight that is moving through the operation. A 3PL will also help you lay out a master plan in advance, and then adjust accordingly as rate hikes, surcharges, and other variables come into play.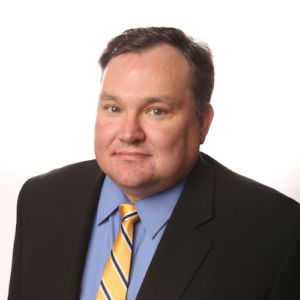 Todd Benge is Vice President of Parcel Operations for Transportation Insight. He regularly provides insight on parcel shipping and e-commerce strategies at the Transportation Insight blog.