Every customized order or online purchase creates a new level of complexity in today's supply chain. More direct-to-consumer orders mean smaller shipments, often with much shorter lead times. In addition, the urban population is growing, which makes roadways more congested and last-mile deliveries more challenging. Another factor adding to supply chain complexity is global growth. As businesses expand their markets, their supply chains become more globally dispersed. This can lead to longer lead times, inventory shortages, and other issues related to poor visibility into global supply chain networks. A shortage of qualified drivers is also straining delivery capacity.
A flexible, adaptable supply chain and transportation management platform can help organizations manage complexities and realize opportunities for growth. The following checklist explores the key capabilities organizations should consider when selecting a supply chain management platform and technology partner.
4 Key Attributes
Scalable and adaptable technology that will grow with the business — Modern cloud platforms remove barriers to growth that are inherent in many on-premise systems. Benefits include a system that's always aligned to the latest technologies and fewer complex, time-consuming upgrades or deployments.
A comprehensive solution offering — To manage these challenges most effectively, companies need the capabilities of integrated solutions to deepen visibility and simplify complexity. An integrated platform grows with your company and can accommodate changing needs.
Insights into actionable data — Modern supply chain platforms should provide organizations with visibility into pricing information to help benchmark performance and identify areas for improvement and cost savings. The benefits here are having a better understanding of how market rates are trending lane-by-lane and gaining the intelligence to transportation-related information and other decisions across the business.
Visibility and control over key supply chain functions — Today's supply chain requires more transparency into various functions to meet customer demands and mitigate risk. For example, food and beverage producers are feeling pressure to prove more information about the handling and safety of their products. A modern platform of connected supply chain solutions gives your organization more control over customer service and inventory by providing: real-time visibility, visibility into shipment status, track and trace, and visibility into inventory levels.
A single platform supports efficiency, flexibility, and accountability across your enterprise and your supply chain. By working with a technology partner that provides integrated applications, complementary offerings, regular software updates, comprehensive data insights, and full supply chain visibility, your business can build a strong but flexible foundation for future growth.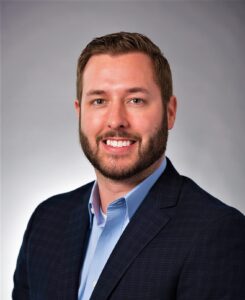 Bryant Smith is the Global Product Manager for the TMS application at BluJay Solutions. Bryant is responsible for the overall direction and strategic planning of roadmap development. With over 160,000 active users, BluJay's Transportation Management application helps companies manage $18 Billion in freight spend. Bryant has been with the organization for 8 years and has served roles in operations, implementation, and product management. He holds an MBA degree and PMP certification.