Editor's Note: The following is an excerpt of a research report published recently, "In the Driver's Seat: Driver Satisfaction Survey Report." The research, conducted by Adelante SCM and commissioned by RouteSmart Technologies, is based on a survey of 28 leading parcel/package delivery companies, national postal carriers, retailers, and other companies with last-mile and home delivery operations. Please visit the report page for more insights from the research and to download the full report.
A lot has been written about the link between customer experience and last-mile delivery. The focus, however, has predominantly been on how to become a customer-centric company, with Amazon often held up as the poster child for this approach ("Customer Obsession" is the first item on the company's "Leadership Principles" list).
No doubt, taking a customer-centric perspective is important. This includes having your customers define what an enhanced delivery experience means for them and use their definition (not yours) as your guide.
However, there is another important component (approach, philosophy) to delivering an enhanced customer experience, as expressed by these two famous business leaders:
"Clients do not come first. Employees come first. If you take care of your employees, they will take care of the clients." — Richard Branson, Virgin Group Founder

"When you hire good people, and you provide good jobs and good wages and a career, good things are going to happen." — James Sinegal, co-founder and former CEO of Costco  
In the world of last-mile delivery, which employees are in the driver's seat to deliver the best customer experience?
The answer, of course, is drivers.
Exploring the Link Between Driver Satisfaction and Customer Satisfaction
In our October 2021 survey, we asked participants, "When it comes to last-mile/home delivery operations, do you agree or disagree that there is a direct link between driver satisfaction and customer satisfaction?"
Almost 90% of the respondents either "Strongly Agreed" (64%) or "Agreed" (25%) there is a direct link between driver satisfaction and customer satisfaction.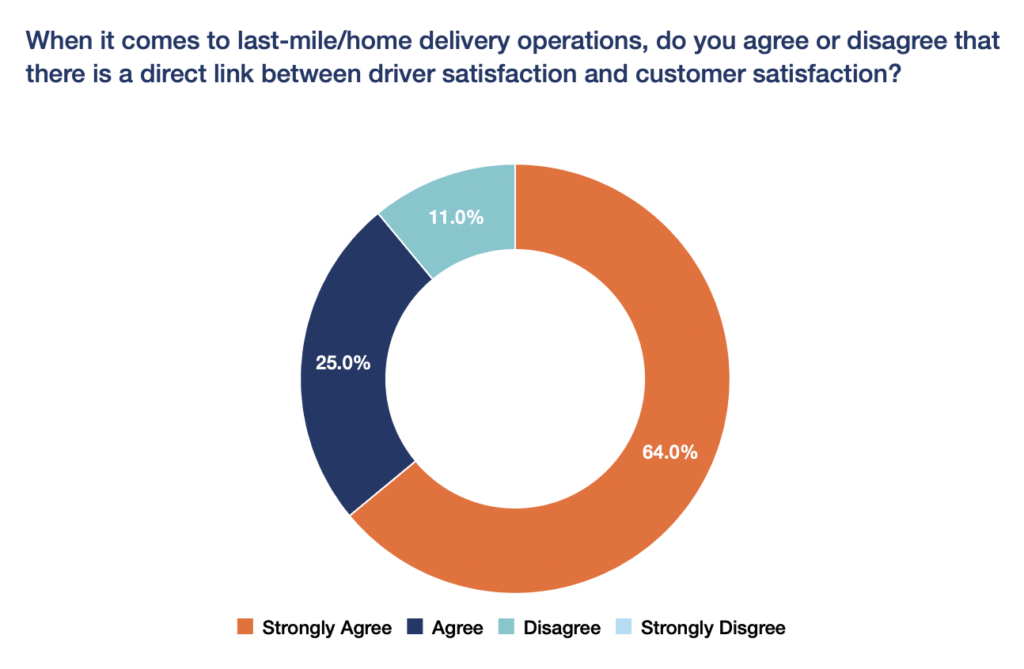 However, more than half of the respondents (57%) currently do not measure driver satisfaction, compared to 29% who do measure it (the balance do not know).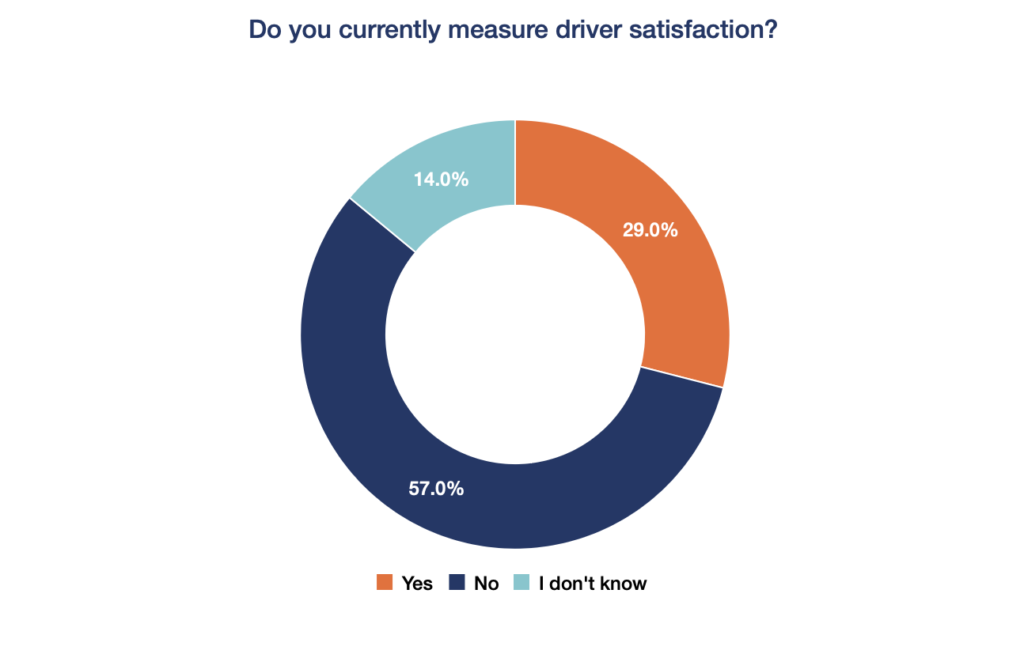 For the rest of the research results, including data, insights, and commentary on why driver satisfaction matters and how to improve driver satisfaction, please download the full report at https://www.routesmart.com/driver-satisfaction-report .
The bottom line is that companies need to recognize that when it comes to delivering the best customer experience in last-mile delivery, drivers are in control. To paraphrase Richard Branson, if you take care of your drivers, they will take care of your customers.