Nearshoring to Mexico is gaining traction among shippers at a rapid rate. To keep up with the demand, Mexico will open 25 new industrial parks by the end of 2023, spurred by the $35 billion in total foreign direct investment from 2022. On top of that, 88% of US-based small and medium-sized businesses are reshuffling their supply chains to utilize suppliers in Mexico this year. Nearshoring will continue growing well into 2024, and if shippers aren't already considering this strategy, they risk falling behind in the market.
What is nearshoring?
Nearshoring is a practice used by companies to relocate their business operations from a distant region to a closer, nearby country. While nearshoring isn't a new concept, it's gained significant momentum across the North American cross-border supply chain in the last two years due to factors like geopolitical challenges from Russia-Ukraine and US-China, security concerns, and the desire to minimize carbon footprints. Executives are looking to optimize their global supply chains and bring operations closer to home, all with a less expensive price tag.
So, what do they need to know to navigate the nearshoring renaissance? Moving into a new market comes with many challenges that shippers must consider before plugging nearshoring into their operations.
From incentives to compliance, understanding complex new markets is key
Expanding business operations to a new country comes with new rules, regulations, practices, and even tax benefits. From ensuring products and processes are compliant to unlocking critical incentives, shippers should closely examine and evaluate any new market before nearshoring their operations.
As part of the United States-Mexico-Canada Agreement (USMCA) enacted in 2020, Mexico provides duty-free shipments up to the equivalent level of $117 USD. Since these rates were designed to enable better access to the Mexican market for smaller US shippers, businesses should factor them into their cross-border planning to maximize cost savings.
Businesses have a can't-miss opportunity to uplevel their trade with Mexico without the burden of additional taxes on certain loads. But getting your hands on critical incentives like these can be difficult in a foreign market. Before jumping right into nearshoring, shippers should also ensure they're up to speed on the complexities surrounding export promotion programs. In doing so, they can confidently establish these trading relationships and encourage production in Mexico – a key step toward building more robust nearshoring activity.
Optimize across a diverse portfolio of transportation modes
Mexico stands as the fourth most popular destination for production locations and business relocations, beating Hong Kong, Korea, India and others. As more and more companies migrate to Mexico, there will be a growing need for increased capacity to ship to the US.
By diversifying modes of transportation to include rail, LTL, ports and more, shippers can streamline the movement of goods across borders and become better equipped to achieve their nearshoring goals. For example, shippers can shift from full truckloads to intermodal routes to maximize equipment utilization, consolidate orders, and minimize empty miles.
In order to manage this heightened demand across markets and remain agile in the face of cross-border disruptions, shippers should make sure to optimize across different mode selections to find success with nearshoring.
Go digital to unlock competitive cross-border operations
With inefficiencies impacting the US and Mexico cross-border supply chain, the movement toward digital logistics management is on the rise and must be at the root of all business solutions to keep freight moving.
With emerging logistics technology, shippers can more seamlessly navigate their international operations from all angles. Cross-border supply chains introduce a host of logistical complexities, and embracing new technologies is essential to help shippers manage it all — from freight origin to customs clearance and final delivery. Shippers should consider working with a managed transportation partner for this end-to-end support, so they can focus more on what they do best – providing goods for their customers.
Whether it's restructuring, designing, or implementing new strategies for cross-border operations, tech-driven solutions will propel shipper success forward. Empowered with tools like a transportation management system (TMS) and a suite of procurement solutions, shippers can glean the insights needed to make informed decisions, unlock transparency around costs, gain access to the most effective transportation modes, and achieve full visibility into their cross-border supply chains. All in all, shippers with tech-driven solutions will be the ones to make the most of their nearshoring operations.
Following record-high US-Mexico trading in 2022, shippers have a wealth of opportunity in store for 2023 and beyond when it comes to cross-border operations. To promote a more connected supply chain and uplevel their nearshoring game, shippers must evaluate the complexities of new markets, diversify their suite of shipping modes, and tap into digital transformation.
Nearshoring will inevitably become a staple for major companies in the coming years, and shippers who don't build these key tactics into their cross-border strategies will miss out on the market movement and ultimately get left behind.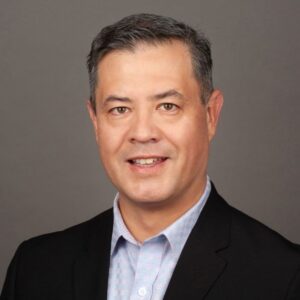 Ben Enriquez is Head of Mexico Logistics and Customs at Uber Freight. Visit here to learn more about Uber Freight's nearshoring and cross-border logistics services.