In software development, there is an adage that if you identify and correct a bug in early-stage design, it costs you a penny, a nickel in development, a dime in test, and after release, a dollar.
Essentially, the later you identify a bug, the more costly it is to fix; therefore, organizations adept at building software spend a great deal of time and effort on methodologies (e.g., Agile) that seek to identify issues as early as possible.
The same concept applies to software selection, but the stakes are even higher.
Jumping right into selecting a vendor without performing the necessary internal due diligence is like releasing code without testing — it will almost always lead to disappointing, if not catastrophic, results.
The cost, financially and politically, of replacing your transportation management system (TMS) after selection is immense and, consequently, rarely occurs. Shippers are instead left with a tool ill-suited for their needs, leading to a frustrated staff that works around, instead of with, the system. This reduces or even nullifies many of the benefits the TMS was expected to deliver.
When selecting a TMS, shippers must avoid the temptation to short-circuit the process and instead perform the necessary up-front due diligence. The work focuses on three areas.
1. "Needs" Definition
Prior to selecting any logistics technology, the shipper needs to define their business and technical requirements not just as they exist today but as they would expect them to evolve over the next 5 to 10 years. This requires the selection team to consider the long-term "C-suite" strategies of the business (e.g., M&A, new sales channels, new geographies, new products, environmental sustainability) as part of the selection criteria.

During this phase, shippers should quantify the value and required effort to enhance the identified process improvement areas. This ensures the priorities captured within the requirements align with the anticipated benefits the functionality will deliver. "Benefits quantification" then becomes a critical input into the selection process as well as the objectives laid out in the program charter.

Finally, we find it valuable to develop "to-be" conceptual designs (Integration and Process) for each of the fundamental freight processes (e.g., Procurement, Planning, Execution, Settlement). These artifacts enable shippers to visualize and align on the proposed "end state." These flows also serve to identify business object integrations as well as specify where the various value buckets will be realized.
2. Assess Your Readiness
Before submitting an RFP to the market, shippers need to ensure they are committed and ready to move forward. Therefore, it is wise for organizations to perform a thorough readiness assessment. To do this, we recommend looking across these 4 lenses:
Data – A TMS needs very specific and accurate business objects and business object attributes to function effectively. These include, among other things, order, location, carrier, and rate information. Before moving forward with a TMS project, the shipper needs to have processes in place to ensure master and transactional data are, and will remain, complete and accurate.

A significant long-term risk for many shippers is the degradation of data quality over time. This leads to a reduction of system efficacy and trust in the decisions it makes. 
Organization – Shippers may need to revamp their organization. TMS solutions are sophisticated and require skills that may or may not exist within the current transportation department. Ensuring that each logistics process area is effectively staffed and governed must occur to get the desired results. 

Additionally, a TMS implementation requires that Organizational Change Management (OCM) be an integral part of the process. Organizations that ignore the impact of a TMS on internal and external stakeholders will face significant hurdles and pushbacks. Shippers need to be aware of this and ensure that OCM is a competency of the business.
Bandwidth – A TMS implementation requires significant resource capacity during both selection and implementation. This includes a heavy reliance on IT and the business to develop and review RFP responses during the selection process. The implementation will also rely heavily on IT to build out integrations as well as assistance from the business users during the testing portion of an implementation. 
Budget – A TMS will require annual subscription costs, but there are other costs that need to be budgeted for including implementation, staff augmentation, organizational restructuring and 3rd-party tools. Understanding these costs in relation to the expected benefits of the TMS will enable management to develop the necessary financial documentation for project approval.
3. Vendor Identification
A conceptual design driven by future state needs, tied to a set of prioritized and quantified requirements, provides the shipper with the foundational information required to start the TMS selection process.
Soliciting assistance from experts in logistics technology, talking with colleagues at other organizations that have deployed TMS technology and attending conferences are all great ways to become educated on the offerings in the market today.
Common mistakes, such as looking at a generic analyst review without understanding the intricacies of a specific business is not a responsible approach.
Conclusion
In summary, selecting the "best" logistics technology is not an easy decision. However, by investing in a robust process of needs identification, readiness assessment and vendor identification, shippers can reduce the probability of a "buggy" TMS selection.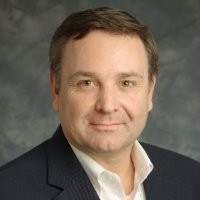 Mike Mulqueen is an Executive Principal, Strategy & Innovation at JBF Consulting.