Thanks to advancements in technology including cloud computing, internet of things (IoT), drones, and mobile, yard visibility and management are now reaching new heights as the picture of the "Digital Yard" comes into very clear focus. No longer relegated to using clipboards, spreadsheets, and manual systems to manage their yard assets, companies are asking themselves questions like: How can we better leverage today's advanced technologies to run our yards even more efficiently?
Here are the four key foundational components of the digital yard, and what each looks like in action:
Use software to eliminate islands of information. Achieving this goal starts with implementing a software package that can manage repeatable processes consistently across your organization. Without this core component—in this case, a Yard Management System (YMS)—managing and refining processes becomes somewhat of a crapshoot. Unfortunately, most organizations place too much emphasis on data that is sourced from human input, which is not only expensive on the labor side, but it also introduces error into the picture.
This, in turn, degrades the quality and potential insight that the data will be able to provide. And speaking of data, it's no secret that most of it resides in silos of information right now. Focused on specific information—such as warehouse automation—this data is virtually useless for the shipper that wants to streamline and gain visibility over its yard processes. The good news is that connecting these islands of information is not as hard as it used to be thanks to modern web services-based integration technologies. For example, companies can now do in days what used to take weeks of programming and customization.  
Leverage sensor technology and stop wasting time, fuel, labor, and product quality. Sensors play a crucial role in the digital yard, as they detect and respond to input from their surroundings and physical environments. By taking care of the timely and accurate input of operational information, assisting the flow and management of information in the software, and avoiding the need for workers to input data manually, sensors bring a new level of sophistication and oversight to the yard. And, thanks to the rise in awareness of sensors in Internet of Things (IoT) technology, companies now have many different ways to Auto-ID and locate assets without having to step out into the yard.
For example, knowing that drivers only make money when they are on the road—and that they have a habit of dropping trailers in the first open spot they see, not always where they are directed—Real-Time Location Technology System (RTLS) uses sensors to provide a way to validate actual locations versus desired locations. This, in turn, saves a lot of wasted time, fuel, and product quality (i.e., in the case of fresh produce). The beauty of using sensor technology in place of manually entered data results in high quality data that you can depend on, with passive RFID, GPS, OCR (optical character recognition), and barcode technology being the most popular choices for today's shippers.
Utilize automated technologies to locate and track inventory. Skilled labor is costly and, more recently, is getting harder and harder to find and retain. So where sensors collect information, companies can now take the understanding of the process—together with sensor information—a step further in the form of an "automated worker." We're already seeing practical examples of this in supply chain operations, with parcel sorting, product packaging, automated guided vehicles, and robotic lift trucks.
Using automated gate management, for instance, companies can streamline gate procedures; increase the velocity of check-in and check-out of trailers, yard trucks, shuttle trucks, tractors, and drivers; and electronically reconcile loads with purchase orders. And through yard and shuttle truck management, managers can monitor online and in real-time the location, speed, and action of yard and shuttle trucks, and access productivity reports in real-time. This enables better decision making and allows companies to maximize efficiency in a quadrant of the supply chain that's not always viewed as a hotbed for continuous improvement.
As a critical component of the digital yard, this level of automation effectively takes a repetitive, mundane job and allows an autonomous robot to execute it in a more efficient way. Drones, for example, can move the tracking process into the air and execute automatic inventory checks (increasing inventory accuracy) and identify inventory in hard to reach locations using GPS, RFID, video, OCR, and/or barcode readers.
Additionally, while corporations have made significant investments in managing their transportation and warehouse assets using transportation and warehouse applications, they now realize that without real-time, accurate trailer and shipment status information across their facilities, they cannot gain full value for these technology investments. For instance, delays in the yard can mean production down time for manufacturing operations, product spoilage if handling perishable goods, lost opportunities caused by stock-out for retailers, or credibility issues with carriers and customers.
A digital yard enhances the value of existing warehouse management systems (WMS), transportation management systems (TMS), and other systems through easy integration and the provision of real-time information via web API. This allows organizations to realize additional dock productivity by expediting gate appointments and automatically triggering trailer moves to the dock based on rules from their WMS or TMS systems.
Gain a holistic view of your supply chain. With the basic tools in place to automate processes, the sensors to capture events, and the robots to automate, the question becomes: What do you do with this information overload?
The answer is simple: Take a holistic enterprise perspective. That entails taking the data feed of enterprise grade tools that enables your organization and provides transparent engagement with partners. Using Real-Time Location Systems (RTLS), for instance, users can track and locate assets in real-time with low cost passive RFID, GPS, optical, and other sensors on the ground or in the air. All the information collected is presented in a dashboard format via the company's YMS, where users can access an online graphical view of the facility, showing yard, trailer, and driver location and status information.
A critical component of any digital yard, this step finds companies managing enterprise-wide metrics, best practices, process execution, flow of information, and inventory. In return, these companies gain valuable business intelligence that not only helps them tackle complex supply chain challenges, but that also guides them down a path to continuous improvement and profitability.
The digital yard experience is real-time, data-driven, automated, integrated, and connected. It should also provide immediate value. We've seen that this is a particularly important "win" in a distribution environment where velocity is a must, however, for 80% of the shipment time, trailers are sitting idle at a given facility. This is a competitive liability that many organizations now understand they can't afford anymore.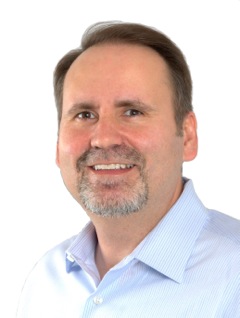 Matt Yearling is CEO of PINC Solutions. He joined PINC Solutions as chief executive officer in March 2013 and is responsible for the overall strategic and operational management of the company. Matt's past roles include vice president and general manager of Encryption Products at Symantec Corporation, senior vice president of Global CRM Product Development at Sage Inc., Chief Technology Officer for Embarcadero Systems Corp (a Ports America company). As vice president of Oracle On Demand, Matt played a pivotal role in making it Oracle's fastest growing line-of-business.