Last Saturday, we celebrated Earth Day, making this an excellent time for each of us to examine our own commitment to the environment. In recent years, businesses and consumers across the country have demonstrated that sustainability matters – both in terms of what they buy and how vendors are selected. In fact, 22% of U.S. based companies have a supplier sustainability scorecard that they may use in their purchasing decisions, and another 23% are developing one.
So, how does a company ensure that its supply chain is environmentally responsible? One of the easiest ways to get started is by investing in a Transportation Management System (TMS).
Here are the top 5 ways a TMS can help your supply chain "go green."
Plan routes for fewest miles traveled
A core capability provided by most TMS solutions is route planning. With control tower visibility across all business units, divisions and geographies, you can build enterprise plans across your transportation network to ensure that all shipments move using the most efficient route possible. You can also use TMS to optimize multi-pick, multi-drop and continuous moves while exploring backhaul options to eliminate empty miles. TMS technology can assist you in making an informed decision regarding whether a shipment should be handled using a private fleet (if you have one) or by a carrier. Regardless of whether your freight is moving on your assets or someone else's, strategic route planning can result in fewer miles driven and less emissions.
Optimize modal choices to eliminate extra vehicles
Transportation optimization is another option offered by some TMS providers. If parcel is native to the TMS, you can optimize loads across all modes based on data regarding rates, transit times and customer service requirements. For example, numerous small packages can become one less-than-truckload (LTL) shipment, or numerous LTL shipments can be consolidated across your network into one truckload shipment.
Intermodal rail may also be an economical way to handle cross-country moves, and some TMS solutions include options that allow users to access intermodal capacity from railroads directly. Reducing the number of vehicles on the roads is another way to decrease emissions.
Select carriers that demonstrate environmental responsibility
The trucking industry's advocacy group, the American Trucking Associations (ATA), has stated that one of its goals is to reduce the carbon footprint of member companies. To that end, carriers are investing in new engines, using efficient particulate filters and even testing alternative fuels.
You can make a conscious choice to use carriers that have demonstrated environmental responsibility and build this into your TMS carrier management or procurement preferences. An easy way to establish this criterion is by determining if a potential carrier is part of the Environmental Protection Agency (EPA) SmartWay Program. To qualify for this designation, carriers are required to measure, benchmark and track what they are doing to increase efficiency and fuel economy and have documentation of their efforts.
Automate processes to reduce reliance on paper
Beyond the trucks, trains and roads, you can improve the environmental responsibility of your supply chain by changing the way you work. A strong TMS allows you to automate manual processes and make it easy to access large amounts of data, without using paper to print  spreadsheets.
Model your carbon footprint
The old adage that you can't manage what you don't measure also applies to environmental responsibility. Some TMS solutions include capabilities for modeling the carbon footprint of your entire transportation plan, with factors weighted for each mode of transport you use. For example, some systems estimate that LTL uses approximately 20% more CO2 than truckload for the same distance and weight because LTL modes typically travel farther to accommodate other stops and the average vehicle is not 100% full of cargo.
Finally, there is an unexpected bonus to be found in using your TMS to help you "go green." Many of the capabilities and practices that are good for the environment are also good for your business financially. By operating more efficiently, you keep more "green" and improve profitability.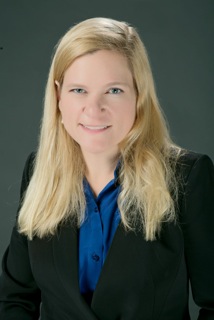 Karen Sage is MercuryGate's Chief Marketing Officer (CMO) responsible for the company's global marketing, communications, sales enablement, and go-to-market efforts. She is a veteran with 20+ years of experience in business-to-business marketing and communications helping several industry leaders launch disruptive new categories, accelerate revenue growth, build leadership brands, and establish marketing organizations that scale globally. She comes to MercuryGate most recently from the spend management solution provider, SciQuest. Prior to SciQuest, she was at CA Technologies where she served as vice president of marketing leading rapid growth initiatives. Her experiences leading growth also include multiple leadership roles during a 15-year stint at Cisco. Karen started her career having invented the NETSYS Performance tools at NETSYS Technologies, Inc., which was acquired by Cisco in 1996.