The typical distribution process in the chemical industry looks mostly like this: The chemical producer distributes goods from various locations to a large number of customers, using different forwarders depending on the company's diverse transportation requirements. Shipments consist of general cargo, partial or full loads or – in the case of samples – small parcel shipments. In addition, special service providers are used if dangerous goods are involved. For international distribution, multiple modes of transport are used, including air, ocean, rail and road, and the processes for cooperation and information exchange between all the parties can be organized in different ways depending on location and forwarder.
Logistics processes affect many departments within a company, therefore the requirements for an IT system are comprehensive:
The company's logistics team needs centralized, real-time visibility to shipments across all locations; a means to clearly measure performance; the ability to define and enable standardized processes across many locations; and the ability to integrate with other systems and data sources.

The purchasing department needs solutions that can be rolled out quickly and easily to new forwarders and the ability to send all of the required information on shipment structures for tenders at the push of a button.

The individual locations require easy and automated communication with forwarders (i.e., quick and cost-effective integration of new forwarders), automated exchange of all required data, and the ability to quickly access or send information, especially when problems or exceptions occur. They also need a system that can flexibly map and enable the special requirements of each location.

The customer service team requires timely and easily-accessible information on shipment status and proactive notifications in case of problems.

The IT department needs a system that can be implemented at reasonable cost, be easily integrated with existing systems, and be easy to maintain.
External partners also have their own requirements. Customers expect transparency and an easy way to access their shipment information via a modern platform, and forwarders require early information on planned transports and an easy way for carriers to report status information.
The digitalization of management and information processes in logistics opens up groundbreaking opportunities for companies in the chemical industry. Even complex tasks in delivery networks can be flexibly realized. Cloud-based IT solutions make complex logistical processes easier to manage. They allow for the integration of all participants along the supply chain, where processes are automated, data availability increases, and the quality of information grows.
Due to central availability of transport-relevant information for all participants, it is easier to make smarter and more informed decisions, and you are able to search and find the information you need with less time and effort. In practice this leads to reduced logistics costs, faster and more responsive supply chains, and enhanced collaboration between functional groups and trading partners.
By digitalizing these chemical logistics processes, an improved quality of collaboration comes to life. Not only does this address the opportunity to reduce costs but it paves the way for the industry's dynamic growth. Digitalization delivers an essential contribution to the reduction of complexity within chemical logistics.
For more insights and advice on this topic, please download "Digitalization in Chemical Logistics."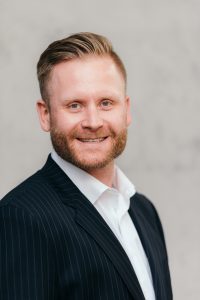 Chris Bass is Senior Sales Specialist at AXIT – a Siemens Company with business development responsibilities in the US. Over the past five years, he has been an Account Manager and Territory Manager within the Healthcare and Logistics markets. In his previous position, Chris was a Senior Account Manager for the Nolan Transportation Group, a 3PL based in Atlanta, GA.