As part of a natural evolution of their existing offerings, many carriers and brokers are looking to managed transportation services (MTS) to provide greater value for their customers and growth for their organization.
MTS is a different business model than an asset or transactional-based business, but it's often a natural addition to a carrier or broker's existing network. It can have transformational advantages for your customers as well; allowing them to leverage technology and analytics in ways that will save them money and deliver huge efficiencies.
For instance, most transportation management system (TMS) users experience 5-10 percent reductions in freight cost, and adoption is growing among small to mid-sized companies. Carriers and brokers offering TMS applications can deliver more savings for their customers, all while leveraging the current network and customer base for new business opportunities. In fact, the 2017 21st Annual Third-Party Logistics Study found that shippers and their 3PL providers continue to move away from primarily transactional relationships and toward more meaningful partnerships.
So we know there's a lot of demand and opportunity for MTS. How do you make this move successfully?
Skillsets and experience
There is no substitute for internal resources that have done this before. Find a lead – perhaps in a general manager role – who can oversee the new offering. MTS projects are partner projects, so they require a project lead and a plan, then ongoing resources to execute.
Shippers buying MTS don't just buy transportation – they buy simplicity. Generally, the shipper-client has limited transportation skillsets and will look to you as a thought leader who can simplify the process. MTS involves a lot of internal systems and processes, but to your customer it should look like one simplified offering and adding more services should be a straightforward process.
Know your path
Define your MTS offering in detail, and don't be too general. You can always expand your niche based on market reactions, but being understood and differentiated is more important. There is lots of demand for niche experts. Profile your customers and survey the competitive landscape to establish the minimum base of your service offerings.
Keep in mind that your customers are looking for solutions that enable more efficient and flexible operations while providing a measurable ROI for their customers. For instance, shippers want visibility: Offering them real-time information through online portals empowers their end-customers and suppliers to share the same information for broader supply chain collaboration. Your customers save money, improve their customer service and increase margins.
Having a clear vision of what you offer helps you define your offerings and accurately set customers' expectations. This allows you to become better integrated with your customer and your services become an unshakable extension of their offerings.
Focus on service, not just price
MTS is a service-based business, which means you need more of a win-win or partnering mentality than what a transactional sales process requires. The focus should not only be on cost, but on performance and service. Your customers are expecting that too: an Inbound Logistics survey found that 78 percent of respondents rated service as more important than cost, and 39 percent said poor customer service was the reason 3PL partnerships fail.
Integration is really, really important
The integration team and process can be used as a selling point if it's a stellar experience (and it should be). The entire on-boarding experience should be well-defined, simple and rapidly executed.
Integration in MTS includes integration with shipper-client systems such as their ERP, OMS, WMS and FI. Plan on receiving data from legacy systems, portals, web APIs, EDI, manually and even via spreadsheets. The projects need to be simple, quick, inexpensive and reliable. The more integrations, the stickier the customer will be.
A note on the sales process
Your reputation will get you a foot in the door with existing customers, but the sales process can be more of a supply chain sale: Shippers buying MTS generally will look at their overall supply chain solution, and solving these pain points needs to be considered. In other words, you're not just solving their transportation problems; you must be able to map your offerings to a customer's overall pain points.
For example, omni-channel, e-commerce and the Amazon Effect are some of the largest influencing factors right now in the shipper community. This is especially true in apparel and retail, where nearly every company is redefining their entire organization around these projects. MTS fulfilment solutions that solve these pain points will get noticed.
Conclusion
Carriers and brokers with an eye to the future understand that their traditional, transaction-based services are quickly becoming commoditized. Expanding your offerings with MTS and taking advantage of your existing customer relationships can provide transformational value and growth to both your organization and your customers'.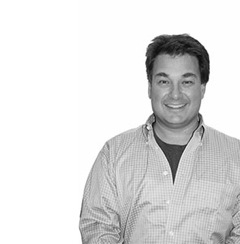 JP Wiggins is Co-Founder & Vice President of Logistics at 3Gtms, where he manages channels and partnerships for the company. He was most recently at SAP where he was the solution principal focusing on SAP's transportation, warehouse and event management offerings in North America and previously directed industry marketing for the company's transportation and logistics business unit. Before SAP, he was senior vice president and general manager for Descartes Systems Group's supply chain, transportation and logistics applications business, and also had been vice president of product management for the company. Previously, JP was co-founder and senior vice president of logistics for Global Logistics Technologies (G-Log); co-founder and vice president of product management at dx/dt; and vice president of logistics at Weseley Software. He holds degrees in transportation & logistics and marketing from The Ohio State University.