For those who keep a close eye on freight market trends and have lived through past capacity shortages, the signals arrived early this year that the freight market would quickly tighten, and that rates would soon spike. As early as January, you could see that spot rates were ticking upward, and many shippers were trying to get out ahead of the spike and line up contracts with preferred carriers early in the year. Some were putting more of their loads up for bid earlier, or committing to two-year contracts.
Now, many shippers are looking at the calendar, and we are already deep into Q4 and capacity is rapidly contracting as we accelerate toward to the holiday season. And, according to the latest data from the freight indexes, spot rates are as much as 100% more than this time a year ago.
How did we get here?
While we were already headed for an unavoidable capacity shortage in 2017, a series of unique events have led us to what could be a severe shortage in freight capacity:
A strong, but late produce season from California.

A cold spring in the Northeast that delayed seasonal purchases.

Devastating hurricanes in Houston and Florida, and the ongoing recovery efforts that will tie up capacity.

The faster-growing economy means more goods being shipped, further restraining capacity.

The driver shortage continues, especially as the economy does well, and most drivers are already employed.

E-commerce has increased demand throughout December, meaning no post-holiday slowdown.

The upcoming Electronic Logging Devices (ELD) mandate that will go into effect on December 18 might also impact capacity, at least temporarily, as the industry adjusts to using the eLogs.
For some of these factors, it would have been difficult to predict the impacts. Even the most robust business continuity plans were put to the test with the damage inflicted by this year's hurricane season.
Surviving (and possibly thriving in) a capacity shortage
Moving forward, experts are predicting that this looming capacity shortage will carry well through winter and into 2018. So, if you are a shipper looking for capacity and you haven't locked in capacity with your favored carriers, what's the new game plan?
5 Tips for Finding the Capacity You Need
Add more carrier choices for each lane

, but avoid risk by using a trusted

carrier management solution

to onboard these new carriers.

Focus on load optimization,

and more fully load your trucks, which means fewer loads that need coverage.

Don't sacrifice service for savings.

Don't just go with the cheapest carrier; select the carrier that's going to deliver on time.

Actively monitor the market,

through a

freight rate market index

that gives you a clear and accurate picture of current market rates (spot and contract) and automates rate analysis. This information gives you more negotiating power.

Deploy new technology to help find capacity.

TMS platform can provide the tools to locate capacity more quickly, including routing guides that display preferred carriers by lane, and analytics that can tell you how many times a carrier on a lane rejects tenders.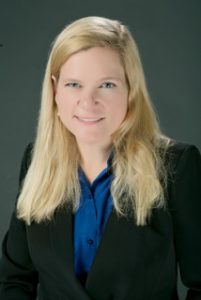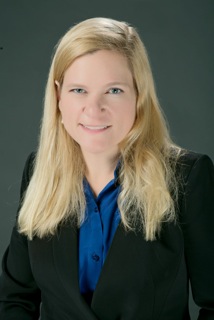 Karen Sage is MercuryGate's Chief Marketing Officer (CMO) responsible for the company's global marketing, communications, sales enablement, and go-to-market efforts. She is a veteran with 20+ years of experience in business-to-business marketing and communications helping several industry leaders launch disruptive new categories, accelerate revenue growth, build leadership brands, and establish marketing organizations that scale globally. She comes to MercuryGate most recently from the spend management solution provider, SciQuest. Prior to SciQuest, she was at CA Technologies where she served as vice president of marketing leading rapid growth initiatives. Her experiences leading growth also include multiple leadership roles during a 15-year stint at Cisco. Karen started her career having invented the NETSYS Performance tools at NETSYS Technologies, Inc., which was acquired by Cisco in 1996.