It has certainly been evident this year that natural disasters can significantly disrupt the supply chain. And when recent hurricanes, earthquakes and wildfires began wreaking havoc, many shippers were left asking themselves: "How have recent natural disasters affected our transportation network?" and "What can we do in the future to mitigate these disruptions?" The key to answering those to questions: actionable data and predictive analytics.
A Proactive Approach Using Actionable Data
When a named storm (or other disaster) is on the horizon, it's important to look at potentially impacted areas and develop processes to help make quick decisions ahead of the actual impact of the storm. Through new optimized reporting capabilities, shippers and logistics providers are able to better analyze the potential effect of a natural disaster on their transportation network. Additionally, relevant data can then be extracted and applied to a "blueprint" for subsequent natural events, improving the outcome each time.

But uncovering data is only the first step – it's equally important to make that data actionable. For example, data visualization software allows shippers and logistics providers to clearly map out the weather event situation, including rainfall, emergency efforts, linehaul rates and usage and more. Even more comprehensive reporting can come from integrating your network data with public data from sources such as FEMA and the National Weather Service – or even a history of similar natural events for impact comparison – into a singular format (such as the infographic for Hurricane Harvey at left).
Predictive Analytics Enabling Risk Mitigation
Having access to critical data and presenting it in a visual, usable way helps shippers and logistics providers pinpoint shipments coming in and out of areas being impacted by a storm and act accordingly. And sharing these predictive analytics with internal teams and supply chain partners will allow everyone involved to have all of the information needed to proactively make informed, data-driven decisions to help mitigate any potential supply chain turmoil.
For example, below is a map of the areas affected by Hurricane Irma with shipment information, which enabled our customers to quickly act and partially mitigate the impact of the named hurricanes on their transportation networks.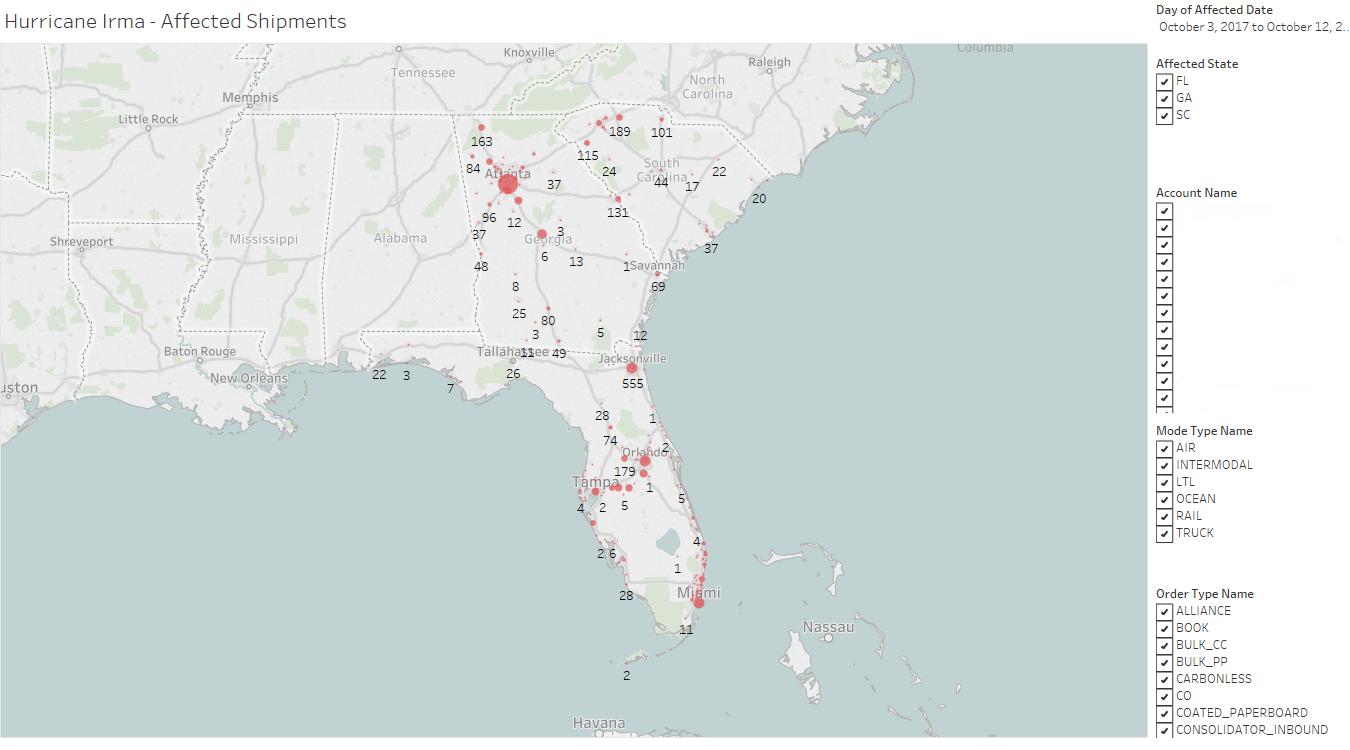 Natural disasters are powerful and beyond our control, but there are steps shippers and logistics companies can take to mitigate the effects – and it starts will harnessing the power of actionable data and predictive analytics. Today's transportation management technology already provides organizations with greater supply chain transparency and access to more data than ever before, and as new and innovative technology continues to become available, there will be greater ways for them to stay on top of their network and transportation management processes, and help navigate potential risks.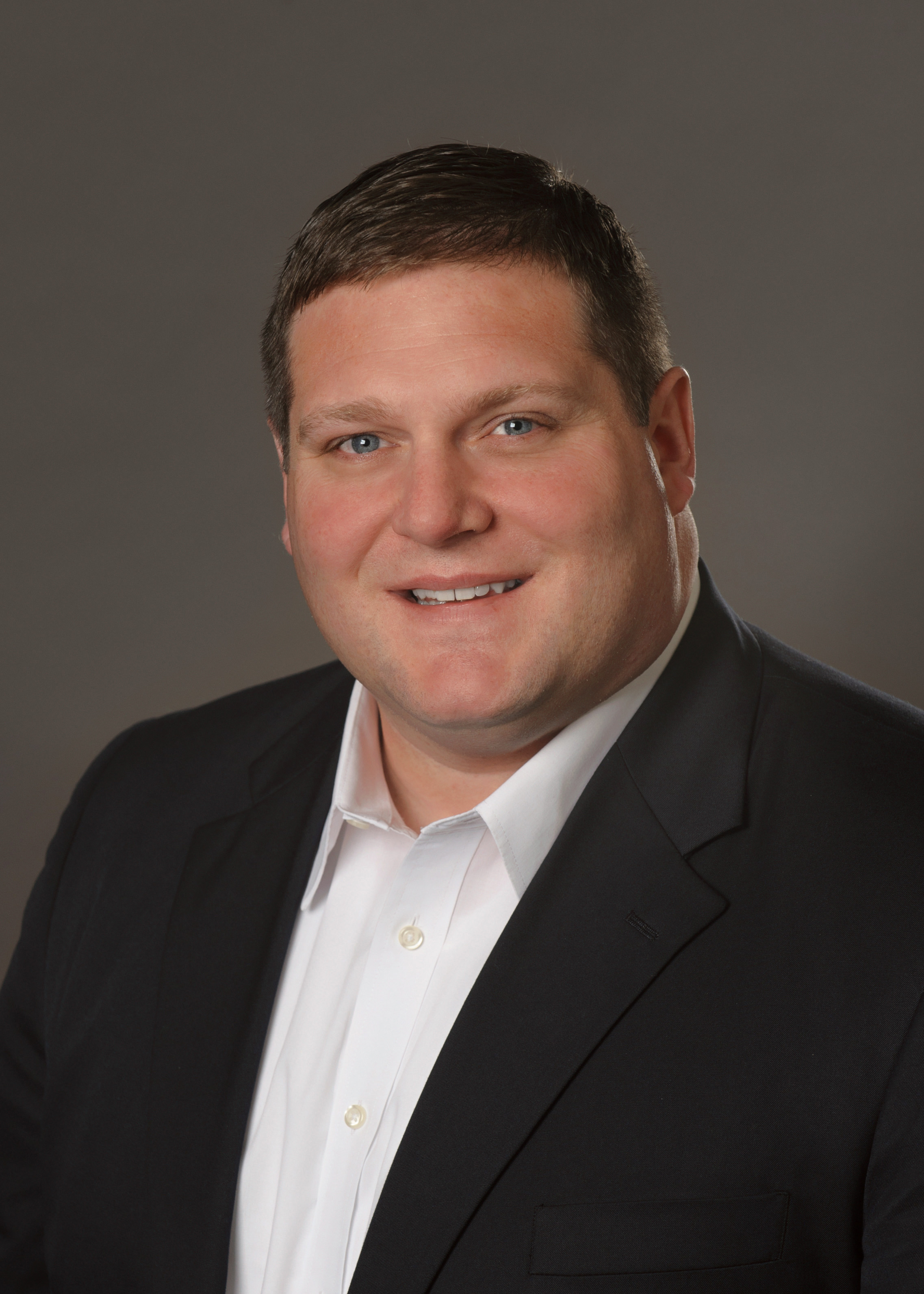 Steve Moore currently serves as vice president, operations for Transplace and is based in the Lowell, AR Center of Excellence (COE). He joined Transplace in August 2000 and has held various operations positions throughout the organization. Mr. Moore is a Lean Six Sigma (LSS) Black Belt and has successfully led several joint LSS projects with Transplace customers. He has an APICS Certified Supply Chain Professional (CSCP) certification, as well as a Retail Supply Chain Certification (RSCC) and received a B.A. in mathematics from the University of Arkansas.