Keeping up with consumer-driven demand can be exhausting. As consumers, we're accustomed to being able to order almost anything we need or want, get it faster than ever, and track its every move. Great for us! But as supply chain professionals, the Amazon effect — with its omni-channel, next-day, full visibility pressures — puts a strain on the operation. What might have shipped truckload (TL) or less-than-truckload (LTL) to a distribution center or store, then to a consumer, may now go directly from manufacturer to consumer. As a result, parcel systems have become a more prevalent need for many companies.
Parcel is a complex mode where requirements often change from carrier to carrier, so it's wise to consider longer-term scalability as well as the immediate needs of any parcel project. Short-term requirements such as improving pack-and-ship or distribution pick processes, or automating the final steps in moving finished goods to the consumer, for example, are important. But not at the expense of overlooking areas such as future growth, expansion, or diversification.
In fact, the right parcel solution can help address other big-picture areas of the shipping process that can improve efficiency and customer service.
What makes a parcel system future-proof? Here are several benefits to look for in a parcel solution:
Returns – the ability to process efficiently
A robust parcel system that can manage both outbound and inbound shipments helps to streamline the returns process for greater efficiency. With a system that can handle multiple returns carriers and services, companies can leverage the service that's right for their individual businesses. Parcel systems should be able to integrate into a customer's portal system or provide a graphical user interface where a customer service rep could log in and produce a returns label. This is an important point to bring up early in the software selection process.
Supplier account control
Many shippers provide their carrier account numbers to suppliers to ship their orders on, but this gives the supplier an "open checkbook" to ship parcels on that particular account. Using an enterprise parcel system gives shippers the ability to directly support supplier shipping and take back this control. This can be as simple as deciding on the right carrier and service to use, or it can go as far as providing a label that is sent to the supplier. An enterprise parcel system gives you a variety of control options when working with suppliers who are essentially shipping on your dime.
Order entry rating/e-commerce rating support
Used by shippers that want to allow their customers to have a say in which shipping method is used (by providing carrier, service, and rate information), order entry and e-commerce ratings play an important role in today's omni-channel shipping environment. With e-commerce as a key sales driver for both business-to-consumer and business-to-business companies, there's a strong drive to get more accurate shipping rates in real-time. A shipper that has to calculate a shipping cost on the spot for a customer placing an online order, for example, can't afford to either inflate or lowball the displayed rates. Using an enterprise parcel system, companies can leverage advanced tools to provide accurate, real-time cost and delivery windows. And even if order entry ratings/e-commerce ratings is not important to your organization now, it may be in the future.
Detailed tracking capabilities
While enterprise parcel systems aren't a replacement for auditing tools, these solutions do provide detailed data to help shippers determine exactly what was delivered and when. This tracking capability lets you get out in front of a potential customer service issue before it occurs, or respond quickly if one does develop. There is nothing like being able to notify a customer that you've averted a potential problem before they were even aware of it. The ability to leverage all tracking information into a single system and do things better than your competitors is a strategy that can quickly turn into a competitive advantage in today's marketplace.
Flexibility
Based on your requirements or as your business grows, can your solution also expand? Examples include:
Mobility –  the ability to extend a parcel solution with a mobile app for real-time connection, tracking, and driver optimization on any device, to improve the last-mile delivery experience.

Deployment options – flexible based on needs (private cloud, managed cloud, or multi-tenant SaaS).

Volume – ability to manage 100 packages a day or 100,000 packages a day.

Advanced tools –  manage carriers, business rules, compliance, and other factors, with the flexibility to change the rules.

Geographic expansion – today's footprint may be domestic, but tomorrow's is international. Can your system adapt, or do you have to go back to the drawing board?
Keeping up with today is challenging enough. Take time to evaluate the parcel capabilities and benefits that will support longer-term growth and changes to give your business an edge in the future.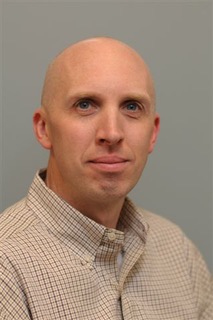 Steve Williamson is Director, Solution Consulting, at BluJay Solutions. With over 20 years in supply chain, Steve is a recognized industry expert in parcel shipping and its complexities in both North American and Europe. He has investigated and designed many workflows and solutions for high-volume, complex customers.