Did you make any New Year's Resolutions for 2018?
If you're a supply chain or logistics executive and you're looking for ways to improve as a leader this year, here are my five recommendations that I first made in 2014 but still apply today:
5 New Year's Resolutions for Supply Chain & Logistics Executives
And if you didn't stop doing these four things in 2017, you should definitely stop doing them this year:
Supply Chain and Logistics Resolutions for 2017: 4 Things to STOP Doing This Year
Beyond work, did you set up any personal challenges for yourself?
A few weeks ago, the Wall Street Journal published an interesting article highlighting Max Deutsch, a 24-year-old entrepreneur from San Francisco "who challenged himself to a series of monthly tasks that were ambitious bordering on absurd." Here's an excerpt from the article:
[Max] memorized the order of a shuffled deck of cards. He sketched an eerily accurate self-portrait. He solved a Rubik's Cube in 17 seconds. He developed perfect musical pitch and landed a standing back-flip. He studied enough Hebrew to discuss the future of technology for a half-hour.

Max, a self-diagnosed obsessive learner, wanted his goals to be so lofty that he would fail to reach some. At that, he failed. Max was 11-for-11.

He knew from the beginning of his peculiar year that the hardest challenge would come in October: defeating Magnus Carlsen [a 26-year-old world champion from Norway] in a game of chess.
Facebook founder and CEO Mark Zuckerberg has been setting a personal challenge every year since 2009. "Every year I take on a personal challenge to learn something new," he wrote last week on Facebook. "I've visited every US state, run 365 miles, built an AI for my home, read 25 books, and learned Mandarin…My personal challenge for 2018 is to focus on fixing [the problems that have plagued Facebook this past year]."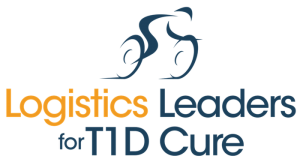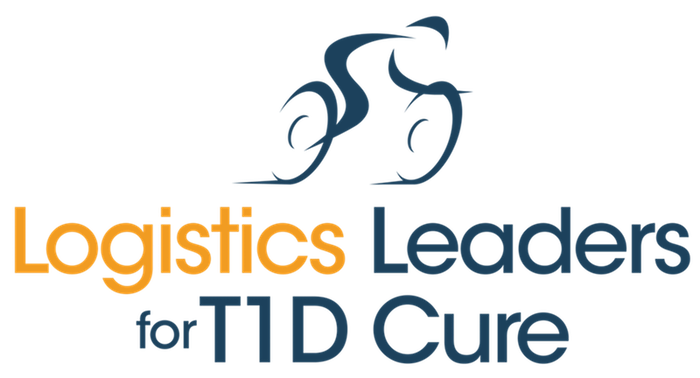 Two years ago, I came up with my own big audacious personal challenge: assemble a team of riders from a select group of logistics companies to join me for a 102.7-mile bike ride in Death Valley, California to benefit JDRF, the leading non-profit organization focused on Type 1 Diabetes (T1D) research.
(Why JDRF? Because my oldest daughter was diagnosed with T1D, a chronic autoimmune disease, more than six years ago at age 11.)
What started out as an idea became a reality thanks to the generous support of our founding sponsors, and along with donations from family and friends, our Logistics Leaders for T1D Cure team has collectively raised over $92,000 for JDRF since 2016!
(Check out our 2017 LL4T1DCure Team Page and 2016 LL4T1DCure Team Page for a recap of the rides and photos.)
So, if you're still looking for a personal challenge this year and you enjoy bike riding, go to your calendar right now and mark off November 1- 4, 2018 — that's the date of our LL4T1D Cure Team ride this year, which will be in beautiful Santa Fe, New Mexico.
It's important to note that you do not have to ride 100 miles; you can set whatever distance goal is meaningful for you — whether it's 10 miles, 25 miles, 50 miles, or any distance along the course. In fact, many people who participate in the JDRF rides do not ride the full 100 miles.
What's the experience like? Exhilarating and inspiring. But don't just take my word for it; reach out and ask our riders from the past two years about their experience:
If this sounds like it would be a fun and meaningful personal challenge for you (with the added benefits of meeting other supply chain and logistics professionals and raising money for a good cause), then sign up to join our Logistics Leaders for T1D Cure team!
Follow these four easy steps:
Contact me

to let me know that you're interested in joining the team. I'd be happy to provide additional information and answer any questions that you might have.

Register for the ride

: registration opens next

Wednesday, January 17, 2018 at 12:00 pm EST

. Click

here

to be notified about registration. Again, our team will be doing the Sante Fe ride, so make sure you register for that one. However, if you're interested in representing the team at a different ride (there are five other JDRF rides, including Death Valley, CA and Saratoga Springs, NY), that's fine too. Please note: there is a $2,000 fundraising minimum to participate in a ride, with a $100 initial deposit.

See if your employer will sponsor you!

Most of our team riders are sponsored by their employers, which facilitates the fundraising effort.

Recruit a friend or co-worker to join the team too! The only thing better than going through this experience yourself is sharing it with a friend. Having someone to ride with in the weeks and months ahead as you train for the ride makes it more fun and meaningful at the end. (Note: JDRF has many local chapter teams that organize weekend training rides, so you never have to train alone.)
If you're a supply chain technology company or a logistics service provider and would like to sponsor our LL4T1DCure team, which includes sponsoring one of your employees or clients to participate in the ride with travel expenses included, please contact me for details. Our generous team sponsors have included BluJay Solutions, C.H. Robinson, Descartes Systems Group, Elemica, and MercuryGate.
My audacious goal for this year is to grow our team to at least 10 riders and raise at least $100K for JDRF.
I hope you will ride with me this November in Santa Fe, NM.
Whatever personal challenge you set for yourself this year, whatever new year's resolutions you make, I wish you all the best in accomplishing them.