Trade flowing across the United States-Mexico border has grown exponentially since the North American Free Trade Agreement (NAFTA) was enacted in 1994. It has been further spurred by the trend of nearshoring over the last decade, as American companies have relocated their manufacturing facilities to Mexico to take advantage of a skilled workforce, improving infrastructure, and proximity to the United States. In 2016, the value of goods traded between the two countries topped $525 billion, making Mexico the third largest trading partner of the U.S.
Assuming current trends hold, and NAFTA remains largely intact, here are five things to consider when managing cross-border logistics between the United States and Mexico:
1. Understand the 3-Legged Freight Movements at the Border
Companies carrying freight across the U.S.-Mexico border – both North and South – must understand every nuance of the process. Each shipment involves multiple participants and multiple pieces of equipment, each with its own requirements.
One reason for the complexity is that Mexican law restricts U.S. carrier tractors to a 26-kilometer zone inside the Mexico border. The U.S. government has similar restrictions for Mexican carriers. These restrictions create a three-step process for every load crossing the border in either direction. For example, a U.S. carrier delivers the load to the border, a border-transfer carrier takes it across the border, where the Mexican carrier will take the load to its final destination in Mexico.
The Free and Secure Trade (FAST) program, as part of the Customs-Trade Partnership Against Terrorism (C-TPAT) program of U.S. Customs and Border Protection, can help expedite low-risk shipments.
2. Get Your Paperwork in Order
Adding to the complexity of cross-border shipments is the amount of paperwork required for each load. It's a good idea to keep a checklist. At a minimum, companies will need to be familiar with these most common documents:
Bill of Lading (BOL)

– A bill of lading is an essential document for any freight shipment. Completed by the exporter, the bill of lading provides a list of the contents of the shipment, establishes the value of the cargo, and acts as a legally binding document through the shipping process. Bills of lading for U.S.-Mexico shipments can be submitted in English or Spanish.

Commercial Invoice

– Shipments can't pass through Mexican Customs without a commercial invoice. It's recommended to submit the invoice in Spanish. A Commercial Invoice will include details such as a description of the shipment's contents, including quantity; a statement of value; the country of origin; purchase details; and a disclosure of names and addresses of the buyer and seller.

Import /export form –

In the U.S., a Shipper's Export Declaration (SED) is required (in English) for any shipments of $2,500 or more. It is used by the U.S. Department of Commerce to track international trade statistics. In Mexico, the basic Mexican import document is the

pedimento de importacion

. It accompanies the commercial invoice, and it is prepared and submitted by a Mexican customs house broker, in Spanish.

NAFTA Certificate of Origin

– Completed by the exporter, the NAFTA Certificate of Origin (Form 434) certifies that the goods being shipped qualify for preferential treatment under the terms of NAFTA. The document is presented to the customs agent at the border as proof that the goods and/or materials originated in the United States, Mexico, or Canada. It can be completed in Spanish or English.

Other documents include

: Material Safety Data Sheet, Packing Slip, Letter of Instructions (

La Carta de Instrucciones

), Inward Cargo Manifest, and Freight Invoice.
3. Maintain Visibility with a Transportation Management System
With so many moving parts in the cross-border shipment process, it's easy to lose visibility. That's where the TMS comes in; providing much-needed visibility. It's critical for all parties to establish where ownership begins, and typically that's going to be at the border. It will start with the U.S. forwarder saying a specific truck has arrived at the border, and that's where they would start to see the visibility. The U.S. manufacturer can send an advanced shipping notice (ASN) that will populate into the TMS. A good TMS can provide visibility of cross-border shipments all the way through to final delivery, which is critical for any supply chain.
4. Work with Mexican Carriers to Ease the Driver Shortage
As stated earlier, carrier tractors are permitted to operate only within the 26-kilometer border zone. For instance, a Mexican carrier can drive through Laredo, Texas, pick up freight, and bring it back to Mexico. Likewise, a U.S. driver can run across the border and deliver to Nuevo Laredo and come back. This arrangement is limited to that 26-kilometer zone.
With the US facing a major driver shortage, some carriers are now sourcing Mexican drivers to add additional capacity, using trip-level work Visas (B1 Visa). The B1 Visa allows the driver to be in the country for 10-12 days, and they can operate with a specified route.
5. Optimize Shipments Northbound and Southbound to Increase Capacity
Capacity is an issue everywhere these days, and it's also true with cross-border shipments. Most capacity issues occur on the U.S. side of the border. It's a bit easier to get goods from Mexico to the U.S. border, but companies often are finding it difficult to get the goods moved across the border and then to their U.S. destination. This is especially true during the peak season in retail, which begins around Labor Day and runs through the first week of November.
One of the best strategies for managing load capacity on the U.S. side of the border is to consolidate load from multiple plants or suppliers. It can help increase overall capacity and reduce freight costs. With the right TMS, companies can optimize shipments across multiple modes and for international shipments. Optimization can help reduce the number of carriers needed and minimize customs charges.
As with many aspects of shipping both domestically and internationally, technology can be a great enabler of supply chain performance. From assistance with capacity to greater visibility throughout the process, a TMS can keep shipments on track, north and south of the U.S.-Mexico border, and all points beyond.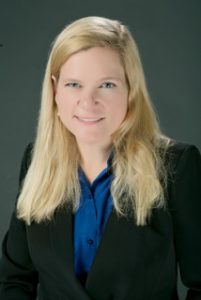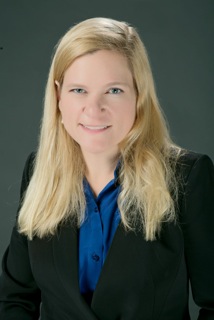 Karen Sage is MercuryGate's Chief Marketing Officer (CMO) responsible for the company's global marketing, communications, sales enablement, and go-to-market efforts. She is a veteran with 20+ years of experience in business-to-business marketing and communications helping several industry leaders launch disruptive new categories, accelerate revenue growth, build leadership brands, and establish marketing organizations that scale globally. She comes to MercuryGate most recently from the spend management solution provider, SciQuest. Prior to SciQuest, she was at CA Technologies where she served as vice president of marketing leading rapid growth initiatives. Her experiences leading growth also include multiple leadership roles during a 15-year stint at Cisco. Karen started her career having invented the NETSYS Performance tools at NETSYS Technologies, Inc., which was acquired by Cisco in 1996.