"March Madness" is in full swing in college basketball and some industry analysts might also use a similar term to describe the current transportation environment: "Rate Madness!"
Shippers are dealing with higher rates from less-than-truckload (LTL) and truckload carriers, new surcharges are being added for service in some cities, and providers are actively turning down loads. Parcel rates are increasing at more than twice the rate of inflation. Meanwhile, the traditional "peak season" for trucking is just around the corner in the months of April and May.
How can shippers keep moving the ball down the court and continue to score wins regardless of the business environment? Adding a Transportation Management System (TMS) with support for all modes and powerful optimization tools can be a great game plan to help shippers continue to gain efficiencies, reduce costs, and improve service to customers.
"First Four" Plays to Optimize Your Supply Chains
1. Identify the optimal mode and carrier based on customized parameters
An optimization tool can help shippers choose the best mode, most economical carrier, rate and route to meet their needs. Not only does optimization technology provide fast, easy access to a tremendous amount of carrier data, but it can be configured to include data about a carrier's past performance. Shippers can also build in their own customized parameters, from reverse stop constraints to pick-up and delivery windows as well as dock schedules and pool point hold time. Using optimization, a shipper does not just get a good rate for a load; they get the optimal carriers, modes, and routes to serve their supply chain.
2. Create plans using many routing options
When shippers plan routes, an optimization tool can ensure that all options are evaluated to find the most efficient and lowest cost solution — from multi-pick, multi-drop and continuous moves to parcel zone skipping or the utilization of dynamic pooling options. For shippers that operate a private fleet in addition to using carriers, an optimization tool can also help determine which shipments can be moved more cost-effectively via a transportation provider versus on company-owned assets. Shippers can make informed decisions quickly.
3. Leverage opportunities from across the entire transportation network
When shippers take a control tower view of their entire transportation network, they can leverage both inbound and outbound shipments to achieve optimal efficiency. This could mean taking shipments from multiple sources and consolidating them into the lowest possible number of vehicles and shipments, using mode shifting to yield benefits across the supply chain. Shippers may also want to consider pairing truck options for continuous truck utilization, versus having one "inbound" carrier and another "outbound" carrier. TMS and freight optimization technology make this holistic strategy much easier to execute.
4. Measure results of optimization and develop best practices
A TMS optimization tool can help shippers compare detailed results from different parameters and even determine actual costs by customer, carrier, or business division. Shippers can also easily quantify savings from optimization and generate graphs illustrating results. The tool also allows shippers to save data and results in a single file for future use. After all, one of the most important reasons to "keep score" is to know what it working and what isn't, leading to the development of best practices.
In basketball and in logistics, winning the game requires skill, strategy, and flawless execution, often under pressure. Still, the final score may be determined by speed. A TMS and optimization tools can help with all of the above, including speed. Some systems can optimize and re-optimize between 400 and 500 orders in less than a minute. Before the game clock runs out, it may be time to take a serious look at transportation technology.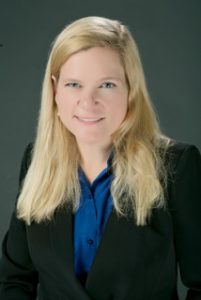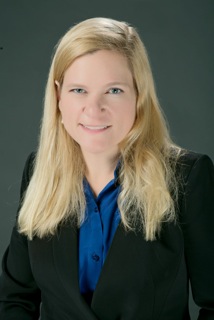 Karen Sage is MercuryGate's Chief Marketing Officer (CMO) responsible for the company's global marketing, communications, sales enablement, and go-to-market efforts. She is a veteran with 20+ years of experience in business-to-business marketing and communications helping several industry leaders launch disruptive new categories, accelerate revenue growth, build leadership brands, and establish marketing organizations that scale globally. She comes to MercuryGate most recently from the spend management solution provider, SciQuest. Prior to SciQuest, she was at CA Technologies where she served as vice president of marketing leading rapid growth initiatives. Her experiences leading growth also include multiple leadership roles during a 15-year stint at Cisco. Karen started her career having invented the NETSYS Performance tools at NETSYS Technologies, Inc., which was acquired by Cisco in 1996.