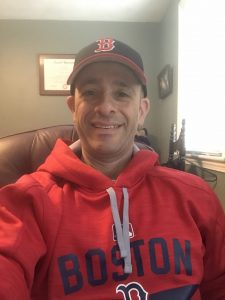 That's my "before the game" Opening Day photo from yesterday. You don't want to see my "after the game" photo, which is not pretty after the Red Sox gave up six runs in the bottom of the 8th inning to lose the game.
It isn't easy being a Red Sox fan, especially when many of your cousins and sister are rabid Yankees fans, and although there's still 161 games to go in the season, my bottle of Tums is already have empty.
In light of the holiday, here's this week's supply chain and logistics news without commentary.
Have a happy weekend!
Song of the Week: "Eardrum Buzz" by Wire