Deciding whether and when to replace a piece of supply chain software is a tricky balance: You can't wait until your operations (or customers) are significantly affected by cumbersome processes or the lack of visibility, yet you know the inefficiencies of your current software are holding you back.
A transportation management system (TMS) is no different. Perhaps your current TMS enables some planning, optimization and routing tasks, but you know other TMS systems are delivering so much more. Is your organization ready to make the change? Let's look at the three factors when deciding whether to replace your TMS.
Replacing Your TMS: Three Factors to Consider
The "How" of Your Growth
You may have ambitious plans to grow your business in the next several years, but what will that growth look like? How will you do it? If you are expanding into new markets, adding more customers or new partners, or if you simply want to make your customer service second-to-none, you will need a TMS that can support whatever path you take.
Most TMS systems on the market today were first designed 15-20 years ago, before the current complexities of transportation could ever be imagined. When deciding whether to replace your TMS, compare it with the modern systems available now; those that enable self-configuration and flexibility to help you keep up with shifting demands. With the ability to self-configure, you can design your own portals, set up workflows, create custom screens and more. There are a lot of unknowns as your business grows, and process changes or workflow changes to your TMS shouldn't take an act of Congress to make them happen. If self-configuration – and the control and freedom that come with it – can play a key role in supporting your growth, then it may be time to replace your current TMS.
Integrations Shouldn't Be Painful
A TMS is only as powerful as its connections; if yours are weak, it's time to replace your TMS. Or, if you have to buy separate modules or use third-party tools and monitoring services, you're paying a lot of extra costs that could be eliminated with a new system.
Everyone loses money (except the vendor) if it takes months to integrate your partners and customers. By making the move to one TMS vendor with one platform, you get faster integrations and simpler set-ups that can improve your reputation and bottom line. Now, you have the freedom to integrate carriers and customers on your own schedule rather than wait for the vendor's timing; and you can rely on the same framework that drastically reduces costs by eliminating the need for separate modules.
When Conditions Change, You Struggle
When conditions or order requirements change, how quickly can you move to Plan B? If your optimization and route planning aren't powerful enough to recalculate the best routes and options in real time– and can't give you visibility into your best alternatives – it may be time to replace your TMS.
Planning and optimization capabilities in modern TMS systems take into account all real-world constraints to give you the best options for delivering an order and building loads you can actually execute. As conditions inevitably change, the TMS continuously shows you the effects of those changes on the routes and whether there are new routing options to consider.
Let's look at pool distribution as an example. A newer TMS will allow several possible pool points in every area and have the algorithm select which one(s) is appropriate for a load based on the mix of freight. Depending on the route, a smaller shipment in route is often cheaper to ship as a stop-in-transit, while a larger shipment out of route is usually cheaper to deliver out of the pool point. When pool distribution is done right, it can save your organization significant costs.
Relatedly, continuous pool optimization is a recent TMS feature that can be a game-changer for organizations. It gives you the ability to plan shipments in to a predetermined consolidating point or dynamically determine the optimal consolidation facility. It maximizes achievable freight savings while adhering to pickup and delivery constraints; improves customer service; and may even eliminate your need for warehouses or distribution centers.
If you've got a TMS with simplified route planning, it's not doing your organization any favors and it's stifling creativity when it comes to routing. Since the launch of the first TMS in the 1980s, the premise has been to let users be creative; static decision making is not cost efficient! Innovations like continuous pool optimization are the latest features that open up the routing process to more creativity and flexibility.
Other Factors Influencing TMS Selection
Supply chain leaders may also consider ease of implementation, usability and customer support when deciding whether to replace a TMS.
Ask potential vendors about their average implementation times and check references to uncover the process and speed of an implementation. A stellar TMS that takes a year to implement quickly loses you ground, while one that can be implemented in a few months or weeks can make for a smoother transition and faster return on investment (ROI). To ensure the longevity of your investment, look for a TMS designed with the logistics planner in mind. If your TMS requires coding and an engineering degree to make changes, it may be time for a change.
And finally, if you feel like you're spending as much time on the phone with vendor support as you are operating your TMS, or if you have to pay vendor each time you want to make a workflow alteration, you may need to make the switch. A self-configurable TMS will have a lower total cost of ownership because it frees you from costly support contracts and allows you to do many of the changes yourself.
Understanding how your organization's growth, costs and flexibility are impacted by your current system will help you determine how far you're behind – and how far ahead you can get with a new TMS.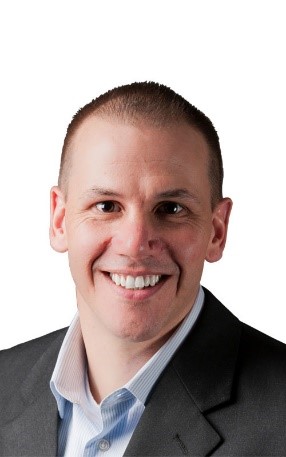 Chuck Fuerst is the Vice President of Marketing for 3Gtms. Prior to his arrival at 3Gtms, Chuck was most recently the Director of Product Marketing and Product Management for Identifix. Prior to that, Chuck served as the Director of Product Strategy for HighJump where he led the go-to-market efforts and product marketing for the WMS product suite. Chuck has also served in various marketing leadership positions at Lawson Software (now Infor), McGladrey, and Datatrend Technologies. Chuck's marketing experience has included a strong focus on demand generation, with a history of launching successful buyer-centric transport management programs that effectively drive opportunity creation and pipeline development. Chuck has a BA from Concordia University.