Whatever the cause, the end result is the same: trucking capacity is tight, really tight. Shippers are paying higher rates, and even with offering higher rates many shippers are seeing rejected loads from the same carriers they relied on for capacity in the past. As trucking companies work to add equipment and to attract drivers, they are carefully choosing which shippers are first in line for the limited capacity they do have available. What does all of this mean? Carriers are making load acceptance decisions based not only on price, but also on the strengths of the partnerships they have. Shippers need to learn how to be a "shipper of choice" in order to secure capacity in a consistent and productive way at reasonable rates.
Unfortunately, being a "shipper of choice" doesn't just happen overnight; it takes a commitment from the shipper to partner with the carrier, consistency and sustained results, and excellence in communication. One of the most impactful tools in a shipper's arsenal toward this end is a Transportation Management System (TMS).
Becoming a Shipper of Choice Using a TMS
Here are the top 5 ways you can position yourself as a shipper of choice by using an advanced TMS.
1. Ensure your supply chain is on schedule
One of the fastest ways to go the bottom of the preferred list of shippers is to keep drivers and equipment waiting for long periods of time for a scheduled pick up or delivery.
A recent report by the Department of Transportation's Office of Inspector General said that the trucking industry loses between $1.1 and $1.3 billion in income annually due to delays. Research done by DAT Solutions, a spot freight marketplace, reports that as many as 32 percent of drivers experience delays of more than two hours at one stop.
Clearly detention time is more than an inconvenience. It is a serious problem for the trucking industry. Shippers can work to prevent costly delays, as well as make other positive strides to improve carrier relationships, by using technology that is readily available in the market, like a Transportation Management System (TMS).
One of the most basic functions of a typical TMS is planning, routing, and executing shipping orders. With a control tower view of your entire transportation network, you can create plans that take into account all relevant factors and are most likely to stay on track. The best TMS solutions integrate effectively with Warehouse Management Systems (WMS) or Enterprise Resource Planning (ERP) technology.
This gives you the ability to follow a shipment throughout your own system. A delay at the loading dock may actually be related to a slowdown in production or warehousing. With visibility and connectivity throughout your system, you will not keep carriers waiting or have long lines of trucks causing congestion in your shipping area.
2. Proactively communicate potential changes or delays
Let's face it, some delays are unavoidable. That said, both shippers and carriers can adapt much better to disruptions if they know about them sooner rather than later. A shipper of choice has a backup plan for those scenarios where delays happen and offers the carrier frequent updates and estimates of how long the delay will be. In a TMS, workflows can be configured to operate in a "manage by exception" mode. That means that you will not be bombarded with thousands of notices about the things that are going right today, but you will get a notification if some aspect of the supply chain is outside the pre-defined norm and requires your or the carrier's attention. You may be able to take proactive steps to avoid any delays in your system. Or, if that is not possible, you can use TMS technology to facilitate the flow of information between you and your carriers to effect a near real-time exchange.
3. Pay fast and accurately
Carriers need the money they get from shippers to pay drivers and fuel costs. A TMS helps in both invoicing and ensuring they pay the carrier within the contract terms. A TMS will also allow for a systematic way to check for discrepancies and allow communication directly with the carrier to resolve any issues. Shippers without this technology tend to pay slower, with many outstanding balance due invoices, because they don't have the automated clarity a TMS provides.
4. Make contract sourcing easier and faster and more aligned with the market
Another way to become a shipper of choice is to make routine processes easier and faster for carriers. One of the most time-consuming processes is the request for proposal (RFP) or bid process. If your TMS includes procurement functionality, you can simplify the process for you and your carriers. Procurement systems that are not designed for transportation ask for irrelevant information, requiring more time to complete.
A TMS procurement solution can provide updates to carriers regarding their standing in the bid process. The system can help both shippers and carriers identify the lanes that are the best fit for specific providers, saving time and resulting in more informed decisions. During the procurement process, shippers of choice should work out a good market rate and then balance cost against the quality of the service and the value of incumbency. Some TMSs offer this functionality.
5. Use actionable business intelligence to drive decisions
The best TMS solutions include business intelligence capabilities. By evaluating data that is already stored in your system, you can identify trends. For example, if a particular carrier frequently turns down your requests for service for a certain lane, perhaps it's just not the right fit for that carrier or maybe there is some underlying cause. Your business intelligence capabilities show you where the bottlenecks are occurring throughout your network, including which customer, distribution center, or division of your company has the longest wait times for carriers. This allows you to find the root cause of one of the most common annoyances in the life of a trucker – detention time. Additionally, carriers will appreciate lead times so they can optimize the position of their trucks and dispatch a driver with minimal costs. Shippers of choice provide consistent, accurate estimates of capacity required.
Being a Shipper of Choice = Improved Supply Chain Performance
At the end of the day, it is hard to predict the market swings or regulatory issues that may impact carriers and the shippers they serve. As the capacity market continues to tighten, a shipper's ability to secure carriers will have a large impact on rates, its ability to serve customers, and the scalability of its business. By using technology in a strategic way, you can become a shipper of choice while optimizing the efficiency of every aspect of your supply chain. And that is a positive outcome for your business all the way around.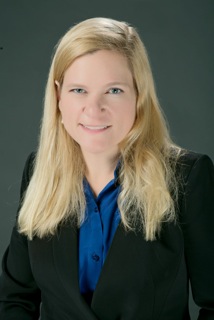 Karen Sage is MercuryGate's Chief Marketing Officer (CMO) responsible for the company's global marketing, communications, sales enablement, and go-to-market efforts. She is a veteran with 20+ years of experience in business-to-business marketing and communications helping several industry leaders launch disruptive new categories, accelerate revenue growth, build leadership brands, and establish marketing organizations that scale globally. She comes to MercuryGate most recently from spend management solution provider, SciQuest. Prior to SciQuest, she was at CA Technologies where she served as vice president of marketing leading rapid growth initiatives. Her experiences leading growth also include multiple leadership roles during a 15-year stint at Cisco. Karen started her career having invented the NETSYS Performance tools at NETSYS Technologies, Inc., which was acquired by Cisco in 1996.