Finding the right warehouse is arguably one of the most important decisions your company will make. It has the potential to be not only be a powerful, industry-leading storage and shipping center, but also the literal hub of your logistics — including returns, reshipments, and other nuanced supply chain tasks. It needs the ability to grow with your ambitions without demanding too much of your bottom line, and there are a lot of configuration and feature choices to weigh before signing on the dotted line. So, logic would dictate that you should take your time and go slowly before making your ultimate decision, right?
Unfortunately, you won't have that luxury if you want to lock down your choice of warehouses. At least not in today's market.
You Snooze, You Lose…a Warehouse
When you look at the residential real estate market, the speed of the current buying market is easy to see. An MLS listing barely has time to see the light of day before it's snapped up in a flurry of offers and counter-offers. The same patterns are echoing throughout the industrial real estate market as well. Decisions need to be made faster than ever, before that alluring window of opportunity slams closed. It is, most decidedly, a landlord's market.
A Simple Case of Supply and Demand
So what exactly has changed?
This trend, as most trends in business, has firm roots in the economy. Manufacturers and shippers alike are excited and confident in the current level of economic activity, and that means they're feeling empowered to secure new warehousing or upgrade to a larger, more modern facility if they've been putting it off. Ultimately, that means fewer vacancies on the market.
The biggest impact is arguably the ever-growing beast of e-commerce; with nearly half of all American households subscribing to Amazon Prime, it's little wonder the industry has such an appetite for warehouse space. All that 2-day-or-less product needs nationwide distribution centers to maintain shipping speed, and that puts a huge demand on available facilities. It has been speculated that 50 percent of all new spaces will be absorbed by e-commerce companies in 2018.
While there are new warehouses being built rapidly across the country, they can't be built quick enough. Net absorption rates are quickly outpacing the development of new facilities. And as supply chains continue to expand and innovate, it's driving companies to newer, larger facilities.
Technology is redefining what a warehouse needs to be, so facilities with modern attributes — taller ceilings, better layouts for digital interfacing and equipment, super flat floors for higher stacking, and so on—are even more in demand than their "analog" counterparts on the corporate and logistics realty market. Pricing, after all, depends on square footage, not cubic footage — as long as they can go up, they don't need to pay for sprawling floor space.
Demand and Prices on the Rise
Since the start of 2010, vacancy rates of industrial real estate have been cut in half. Demand is driving up price tags for warehouses at an exponential rate, and as long as the economy continues to flourish, there is no foreseeable end to this trend in sight.
One factor that may potentially pull in the reins is the looming specter of tariffs and a trade war. Even if business is booming stateside, putting the brakes on an international supply chain can have a chilling effect on notions of physical expansion. Initial construction and renovations of warehouse spaces suffer when raw materials like steel are heavily taxed. It's essentially adding the amount of the tariff onto the final price tag of the project, which is, in turn, shuffled off to renters.
To Sum It Up
While no vital business decision should be taken lightly, time is of the essence in the logistics real estate market right now. You can help your chances at finding the perfect property by taking these simple steps:
Know before you go

. Have an idea of ranges you're trying to achieve—square footage, roof height, floors, roofing—anything pertinent to your daily operations. Having this filter handy will help you narrow your potential sites quickly.

Have realistic price ranges in mind

. You may have looked for a facility in years past, but the market is fundamentally changing at a dizzying pace. Make sure you know and can afford to "be a player" in the market region you're hunting in.

Be ready to move

. Remember that any moments of hesitation are moments when another bidder or buyer can stake your claim from under you. Act fast if you find a winner.

Do your research

. While your decision for a new facility should be made quickly, don't throw research by the wayside. Be sure to download and read our

ABCs of DC eBook

to know what to look for when you're scanning the market.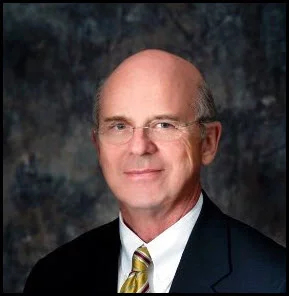 Jimmy Glascock is President at Kenco JDK Real Estate Group, where he specializes in strategic development, negotiation, and real estate development