The construction industry seems to be flourishing. According to the latest year-to-date figures released by the U.S. Commerce Department and reported by The Associated General Contractors of America on August 1, "public construction spending climbed 4.7 percent, private residential spending grew 8.3 percent, and private nonresidential construction spending edged up 1.8 percent."
More specifically, the report details that the largest category of public infrastructure spending, highway and street construction, "increased 4.2 percent year-to-date. Educational construction inched up 0.1 percent in the first half of the year, while transportation construction (airports, transit, public rail and ports) jumped 11.7 percent."
Given these numbers, you would think that business would be booming, but more than 2.5 million construction firms in the United States are struggling to stay afloat.
Accurate Job Costing: Big Challenge in Heavy Building Materials Industry
One reason many firms encounter problems is completely irrelevant to the construction industry itself and has everything to do with finances. In a recent survey by the Construction Research Corporation, 75% of companies in the building materials and construction space said that job costing is a major concern.
When making financial decisions for your business, you generally don't project profits by studying an income statement and balance sheet. Financial accounting based on historical performance just doesn't cut it any longer. The most important decision that a small business owner will ever make is how to price jobs and services to determine what those jobs truly cost and to avoid overruns. It's important to be able to track key performance indicators (KPI) such as loading times, unloading times, loop times, and returning dollar per hour information on each load and job. Knowing this information allows trucking companies to measure its performance on each job and to determine which aspects of the business are more profitable.
One of the biggest problems in the aggregate hauling industry is the lack of communication within a trucking company. An estimator will have one bit of information about what the rates are, a dispatcher knows something that happened on the job that requires something extra to be billed, and at the end of the day, the biller is completely out of the loop. Without real-time information, it can be difficult to track costs, which will ultimately eat into your profits. You need a solution that works the way that construction does; a dispatch software solution that touches all aspects of the quote-to-cash process that gives you the ability to balance revenue and expenses in real time.
The Benefits of Smart Quoting
With smart quoting, you can take in all of the variables that make up an accurate quote, such as truck type, tonnage capacity, and driver costs. Materials and freight can be quoted separately or blended together to provide one delivered rate. Once the job is billed, it flows through dispatch along with notes of what occurred on the job. The rates for the job increase from the beginning for what you are billing, what quarries were delivered materials, what your internal costs are to purchase or make that material, and anything that happened throughout the day where an additional charge would come through. It empowers you to ensure that pricing information is passed quickly and accurately from quoting all the way through to invoicing and driver pay. With this concept, you have real-time information on what your total revenue and expenses are for each job.
The aggregate hauling industry has a small profit margin, so it's important to understand what your jobs are costing on a daily basis. Dispatch software allows you to run history reports to see your true net profit at the end of the day. This way, it's easier to determine when estimating hauls if they are actually profitable. Taking it a step further, integrating a tool like this with a trucking and telematics solution can yield huge benefits by transforming manual processes to paperless ones.
Normally, the driver has to record the number of loads that they delivered on a haul sheet, and the biller has to organize it. Invoicing can take up to three days due to manual data entry. With a telematics solution, the tickets and the status of the tickets come in automatically. When the billing department at the trucking company is ready, they are able to pull tickets through to invoice without having to key in the information on each ticket. This ensures data accuracy across the operation and provides the ability to pay daily.
Avoiding cost overruns in construction isn't easy. Job costing software gives you the best chance at estimating the right price upfront. It'll also help you track budget as the project unfolds, so you can address issues quickly.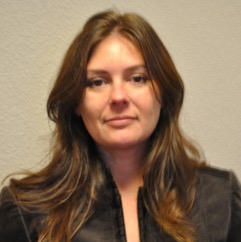 Jennifer Wall, Customer Experience Manager for HaulIt at Command Alkon, has been with the company since 2006. For the past 12 years, she has performed HaulIt installations, training, and troubleshooting at over 200 customer locations. Jennifer's technical experience, years in the industry, and skills make her uniquely qualified to offer insights and best practice recommendations.