On Wednesday morning I flew down to Miami for a client meeting. It wasn't until I boarded the airplane and placed my bag under the seat in front of me that I noticed this: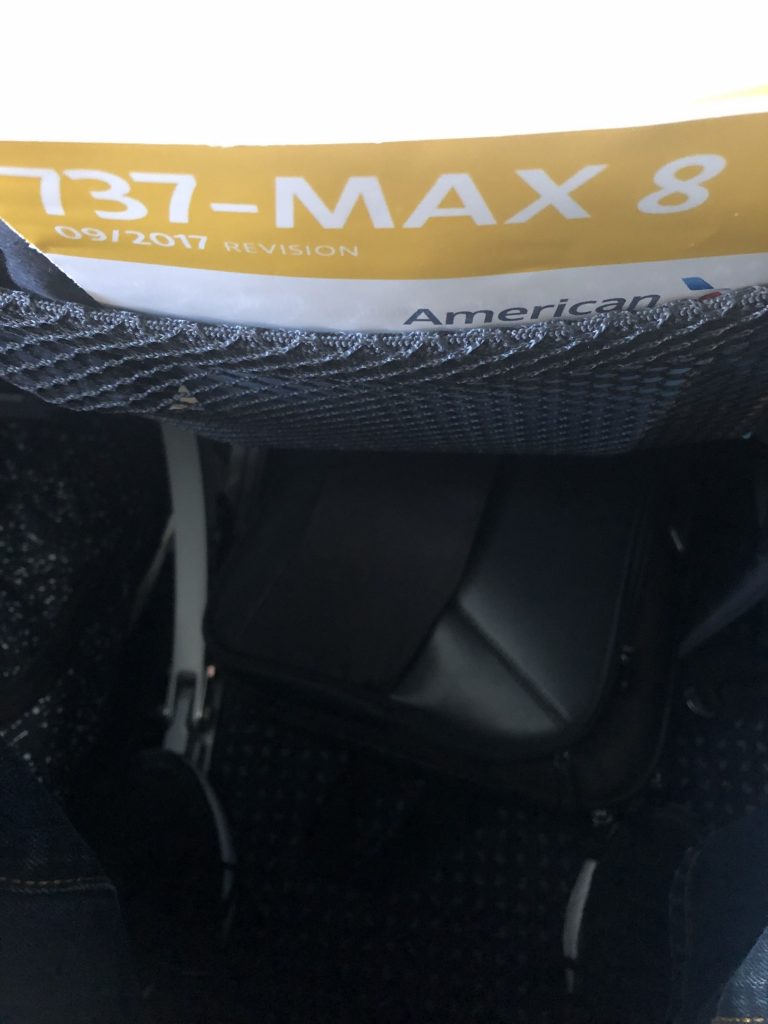 Yes, I flew on a Boeing 737-MAX 8 on Wednesday, and a few hours after I landed, the U.S. followed the lead of other countries and grounded the fleet too. If I had known days in advance that I would be on that plane, I probably would have stressed about it for days, especially since my daughter was traveling with me. But by the time I started feeling anxious about it, we were already airborne and cruising at 30,000 feet.

I was supposed to fly home on the same airplane tonight, but just like when I boarded on Wednesday, I have no idea what type of airplane I will board tonight.

Sometimes, ignorance is bliss.

But not when it comes to supply chain and logistics news, so here are the headlines that caught my attention this week:

Since I'll be giving a talk this morning on digital transformation, I am short on time, so I'll share my comments next week.

Have a great weekend!

Song of the Week: "Take a Picture" by Filter