The blossoming array of transportation management systems (TMS) is generating more confusion than ever before. If shippers fail to understand the true total cost of ownership that comes with any TMS solution, they risk making the wrong decision. This article will shed some light on what to consider when selecting a TMS solution in a market that is inundated with many options.
No Free Lunch
Let's begin with "free TMS" and other low-cost offerings. These solutions capitalize on the perception that the technology has advanced so far, so fast, that TMS has become a commodity, with no reason to pay more than a few bucks a month, just as you would for an app on your phone. The reality is much more complicated because as every savvy business person knows, there's no such thing as a free lunch.
In a recent article from the Journal of Commerce, Senior Tech Editor Eric Johnson reveals the nuanced reality behind the rise of free or super low-cost TMS. Shippers rightly surmise that SaaS/Cloud delivery models lower the cost of entry for small, low-volume shippers whose challenges are not as complex as those faced by larger shippers. However, it's important for shippers to understand the actual total cost of ownership for these solutions and the tradeoffs in functionality. You can deploy a solution that costs nothing or very little on the front end, but ultimately end up paying as much (or more) than other established solutions in the market.
How Freemium Models Make Money
Providers of freemium-based TMS essentially offer two versions of their solutions: a free version designed to attract interest from buyers but provides limited functionality. Many shippers, especially mid-sized and larger companies, ultimately upgrade to the premium version offered by these providers in order to meet their full functional requirements. These premium versions are decidedly not free.
How are freemium providers able to offer these options at no cost? In some cases, the solution is subsidized by carriers and brokers, which are the provider's primary customers (up to 90 percent of their customers, in one example highlighted by Johnson). These relationships help the provider build out its carrier network, feeding the carriers and brokers valuable shipper data captured from the free version of the software.
Another type of low-cost or no-cost TMS solution gaining in popularity are those developed and fielded by the larger brokerages and third-party logistics companies. JOC's Johnson dubs these solutions "Brokers in TMS Clothing." Many of these solutions make their money on the freight moves and not on the software licensing. Johnson says, the 3PL or broker "brands itself as a TMS, but as a licensed broker, derives its revenue not from TMS sales, but from transactional fees on freight booked via its marketplace."
Johnson goes on to describe the model further by quoting ARC Advisory Group's Chris Cunnane, who wrote in a blog post, "In these solutions, the route guide is populated with carriers the broker has a relationship with, and the broker makes their money based on the spread between what shippers pay for the shipment and what the broker pays the carrier."
Simply put, whether a shipper pays more to activate the necessary functionality and services not delivered by the "free" version of the TMS, or they pay more for their freight via the markups added by the 3PL or broker-provided solution, the fact is, they're ultimately paying more for their solution than the "no-cost" promise they initially expected.
Take Broader Perspective
The blurring of lines in the TMS market is making it more difficult for shippers of all sizes to make an informed decision. Shippers must have clarity about the business challenges they're seeking to address with a TMS solution and the level of visibility and control they're willing to trade off in exchange for a lower monthly subscription.
Shippers must also factor in other important elements critical to a successful TMS deployment, such as training, support, integrations, and consultative services. By overlooking these important factors upfront, shippers can head down the wrong path and waste a lot of time, money, and resources.
Some shippers, particularly smaller ones, may not wish to sustain the staffing levels needed to actively manage the entirety of their logistics operations. For these organizations, it may be appropriate to engage a brokerage TMS or a freemium model. However, for shippers that truly want to exert maximum control over their logistics operations and freight spend as well as their data, a pure-play TMS solution built specifically for shippers is a better option.
When it comes to selecting and deploying the right TMS for mid-to-large size shipping organizations, it's better to ask the right questions upfront and understand the tradeoffs of the different options available than learning the hard way that there is no such thing as a "free" TMS.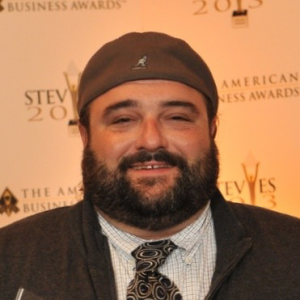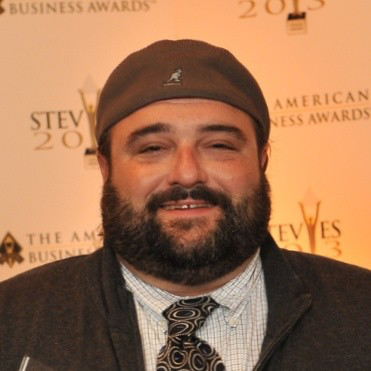 Anthony Vitiello is Vice President of Sales & Marketing at UltraShipTMS. He enjoys a 25-year record of success marketing enterprise automation software platforms to some of the world's largest companies. A published columnist and prolific blogger, Mr. Vitiello is responsible for generating and curating UltraShip's Award-Winning Digital Supply Chain Collaborator blog and the company's burgeoning library of thought leadership materials.