What would a forest with one billion trees look like?
That's approximately how many trees it would take to create the cardboard for the estimated 165 billion packages shipped in the U.S. each year, according to rough calculations as reported by Fast Company. That is a lot of parcels. Whether your business ships hundreds or hundreds of thousands, it's likely you ship more of them today than you did even five years ago. There's no arguing that the rise in e-commerce and the customer experience movement have shifted the paradigm for parcel management.
Parcel is a complex mode where requirements often change from carrier to carrier, and the forward-looking benefits can easily get overlooked by focusing on the challenges at hand.
Look back at your company's transportation management needs a few years ago – have they changed? It's a safe bet that the same is true of today's requirements compared to three to five years from now, or more. Can your solution grow with your company, volume, geographic footprint, distribution mix, or other changes for the business? What about compliance requirements? Will you be able to support all the modes you need? These are just a few of the questions to ask when considering a solution that will serve your business today and tomorrow.
How companies manage their transportation needs:
The market solutions available for managing transportation fall in to a few categories.
Transportation management systems (TMS)
Manufacturers and other companies that move their products by heavy freight typically use TMS technology to automate and optimize transportation of their goods. A TMS accommodates truckload (TL) and less-than-truckload (LTL) shipments, and depending upon the system, can manage other modes such as rail, air, and/or ocean.
These systems typically don't support parcel but can provide planning to settlement capabilities for all other modes. 
Parcel management solutions
A parcel solution is usually built to handle the shipping of small boxes, potentially with some basic LTL execution capabilities. They are compatible with multiple carriers while maintaining compliance, but when it comes to other modes limitations often exist.
Single parcel carrier systems
Major carriers offer basic systems that give shippers the ability to get their parcel shipments out the door but lack other modes and also don't support other carriers.
Seems simple enough?
Not exactly. Parcel carriers love to be different and make things complicated – from dozens of charge types and frequent new accessorials, to rules that differ by carrier for important aspects from labels to routing, integration, and more. In addition, if one system isn't flexible enough to respond to changing business needs, things get complex very quickly.
Providers are crossing the traditional boundaries by offering expanded capabilities. But checking the "parcel" box is only the beginning of the equation. When evaluating solutions, it's critical to understand the differences. The best way to start is to clearly define your true requirements in detail and stay focused on what you need and why you need it. Not all systems are created equal. Ask questions, dig deeper, think forward to what you may need tomorrow in addition to solving today's problems or gaps.
Tips for digging deeper into your transportation needs
With some diligent discovery, you can find the solution that fits your business best. The following guide can help you define, discover, and drill down.
How do you define a "parcel solution" – and how do the providers define it? Is it the same? Are you comparing apples to apples?
Volume – what is it today, how much is forecast for the future, what do peaks look like?
What type of planning, execution, visibility is required?
Number of locations and users
Geographic footprint, distribution network, fulfillment channels
Domestic vs. global
Are all modes supported?
Flexibility needed around location setups, business rules, label output?
Is the solution modular?
How are carriers supported – web service or solution-based?
 Deployment – on premise or cloud? If cloud, is your definition the same as theirs (hosted, single instance/multi-tenant, browser-based app, etc.)?
It's all about peeling back the layers and making sure you understand the true definitions of what you need and making sure their solution fits. Just 'checking the box' is not enough – go beyond to ask and validate. As stated before, not all systems are created equal when it comes to parcel.
There is tremendous value in a software platform that is the enabler not the bottleneck to reaching your business goals. Be a shining star in your company by knowing what to ask when, so your software partner is providing the value that equals success for your organization.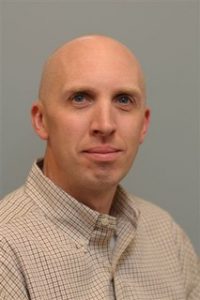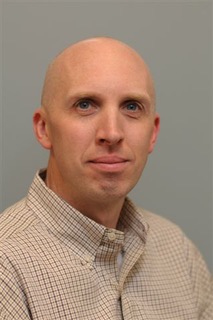 Steve Williamson is Director, Solution Consulting at BluJay Solutions. With over 20 years in the industry, Steve is a recognized industry expert in parcel shipping; investigating and designing many workflows and solutions for high volume, complex customers. Steve has also worked for BluJay in Europe bringing a complete view of the complexities not only affecting North America for shipping but also in Europe. Visiting hundreds of customers' facilities over the years has given Steve a perspective to truly help guide a customer and drive them to help maximize their solution's value.