The global manufacturing and distribution of pharmaceuticals and the regulatory requirements of countries have always made pharmaceutical supply chains a challenge. However, the anticipated volume of COVID-19 vaccines that will need to be distributed for the foreseeable future will be unprecedented, and pharmaceutical supply chains will be severely strained as they try to get these to market quickly and safely. Shipping via air cargo has always been the best choice for high velocity, high-value goods such as pharmaceuticals; however, because of the nature of air cargo, it has always been a complex process with many hand-offs and limited shipment visibility.
Because of the multiparty nature of air cargo shipments, tracking technology must be supply chain-centric as opposed to company-centric. The convergence of five technological advances including Internet of Things (IoT), are allowing all participants in the pharmaceutical supply chain to provide seamless end-to-end location tracking and monitoring of shipments.
1. Next generation tags
By taking advantage of breakthroughs in electronics, devices now offer a smaller form factor, are easier to deploy, less expensive to produce, are more rugged, have a longer tracking range and battery life, and are recyclable. Equally important is the range of tracking status that they capture: it's not limited to location anymore and includes data capture on temperature, humidity, light, shock and smoke to provide a more comprehensive view of the health of the shipment.
2. Mesh networks
Traditional tracking networks are expensive to deploy and provide limited coverage, which leaves tracking gaps in the pharmaceutical supply chain. Mesh networks fill in the "blank spaces" because they are lower cost to implement as they require minimal internet connections. In addition, they can be deployed more widely because many mesh devices can run on solar power instead of electricity. Mesh networks are also more resilient because of overlapping coverage and the use of multiple paths to move data. They can be located across the supply chain in airports, air cargo stations, loading/unloading docks, etc. to automatically capture the movement and status of shipments.
3. Mobile Applications
While mesh networks extend the ability to automatically track shipments across the supply chain, mobile apps are needed to truly make the tracking process door-to-door. Because smartphones are a global phenomenon, they can provide greater flexibility to capture data, receive or deliver shipments, or interrogate shipment status on-demand. In addition, any size of supply chain organization can participate in the supply chain by simply visiting the major application stores and downloading a mobile tracking app.
4. Cloud-based Tracking Platforms 
Providing a common repository that unifies the end-to-end tracking data from all parties involved in the pharmaceutical supply chain is essential to eliminating the silos of tracking information that exist today. With one version of the truth, all participants will know the status of a shipment and be able to use that information to make better decisions about managing it effectively. The cloud is the perfect technology for the tracking platform because of its accessibility and scalability.
5. Open Architectures 
Because of the number of participants in the pharmaceutical supply chain and the global nature of manufacturing and distribution, interoperability is going to be critical as no one technology provider will be able to deliver all of the tags and tracking hardware required. The tracking network must allow any technology provider that meets tag or tracking standards to participate. This will increase the velocity of deployment, foster innovation and help to keep costs down. In addition, there should be flexibility to deploy various mobile applications that capture shipment status as part of broader supply chain activities and then pass that information to the cloud-based tracking platform.
Simplicity, resiliency, pervasiveness and interoperability are the key requirements to establish true end-to-end shipment visibility across the pharmaceutical supply chain. Advances in IoT capabilities, network technologies, mobility, and cloud-based open architecture solutions make it possible for the air cargo pharmaceutical supply chain to meet these requirements now. The result will be a more safe, secure and efficient supply chain that will meet the upcoming challenges of COVID-19 vaccine distribution and set the standard for pharmaceutical supply chains in the future. How is your company taking advantage of IoT and other technological advances to transform shipment tracking across the supply chain? Let me know.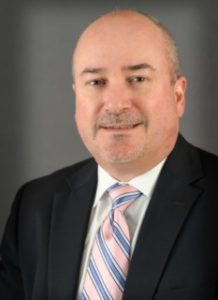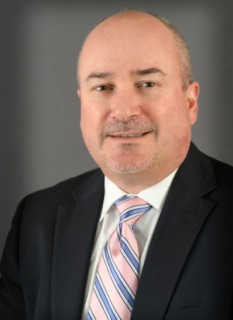 As Executive Vice President, Marketing and Services, Chris Jones is primarily responsible for Descartes' marketing and professional services organizations. With over 30 years of experience in the supply chain market, Chris has held a variety of senior management positions including Senior Vice President at The Aberdeen Group's Value Chain Research practice, Executive Vice President of Marketing and Corporate Development for SynQuest, Vice President and Research Director for Enterprise Resource Planning Solutions at The Gartner Group, and Associate Director Operations & Technology at Kraft General Foods.