Shippers in the United States and Mexico are facing significant supply chain challenges. From trade imbalance and increased customer demands to cost pressures and tight cross-border capacity — there are no signs of improvement in the near future. With truck-to-load ratios at an astonishing 50 to 60 available shipments per truck, shippers are constantly competing for available equipment including dry van and intermodal containers and drivers.
Trucks dominate how products move between the U.S. and Mexico, with more than 70% of goods transported over the road. Rail and intermodal come second and have grown over the last two decades in response to the privatization of Mexican railroads. However, rail and intermodal face their own challenges as there are not enough containers in the intermodal network to meet shipper demand.
Rail providers are encouraging shippers to expedite container use and reduce idle time as containers are sitting empty or loaded at yards and plants. This, in combination with strong U.S. domestic demand, makes it more difficult to send empty trains into Mexico and meet Mexican exporter equipment needs.
In this volatile environment it is vital to investigate new mode alternatives, such as short-sea shipping.
Short-sea shipping alternative
In the U.S., there are about 25,000 miles of navigable waterways including canals, rivers and coastal routes. There are 360 commercial ports and 237 lock and dam chambers that are underutilized.
Short-sea shipping through inland and coastal waterways can be used as a solution for capacity shortage problems. One barge can take as many as 1,000 trucks off the road and move freight more effectively. For example, there are more than 13,000 truck crossings daily through Laredo, Texas. Barges can offer faster and more affordable options.
Here are three benefits for including short-sea shipping in your cross-border logistics strategy:
Improve transit time
Short-sea services connect Gulf of Mexico ports such as Tampico and Altamira in Tamaulipas, Tuxpan and Veracruz in Veracruz state, and Puerto Progreso in Yucatan with Texas and Florida ports.
In the Mexico-Florida ocean highway corridor there are several services with weekly departures and barges with capacity ranging from 800 to 1,000 TEUs (twenty-foot equivalent units) with reliable departures and arrival times. Barges typically depart on Thursdays or Fridays and arrive in Florida early the following week, often with competitive port-to-port transits of three days. That's as fast as the time a truck would take driving from Laredo, Texas to Florida, without waiting a week or more at the border to find an available driver.
Save costs
By offering 20', 40' and even 53' containers and a cargo weight capacity of up to 25 metric tons (compared to the traditional 20 metric ton by truck), short-sea services provide additional benefits and savings to shippers. Specialized equipment, such as reefer, flat racks and open-top containers are also available.
Additionally, short-sea shipping is cost effective because barge rates can provide significant savings as they can be up to 35% less than truck and rail rates for Mexican loads delivered to Florida. Savings per shipment can range anywhere from $500 up to $2,000 USD depending on the route. Shippers can also consider transloading their cargo at Florida ports like Tampa Bay or Manatee to take advantage of the available truck and intermodal container capacity to serve the Southeast and Northeast regions.
Reduce carbon footprint
For shippers with sustainability and fuel emission objectives, incorporating short-sea shipping helps reduce carbon footprint. Barge transport is second to pipeline as the most environmentally friendly mode of transport, as an average tow can carry one ton and run 514 miles on a gallon of diesel fuel vs. 202 miles via rail or only 59 miles via truck.
Even in today's challenging truck capacity market, competitive and reliable modes of cross-border transportation are available. It is imperative for supply chain leaders to navigate capacity challenges and consider short-sea shipping as an alternative to maintain a best-in-class cross-border strategy.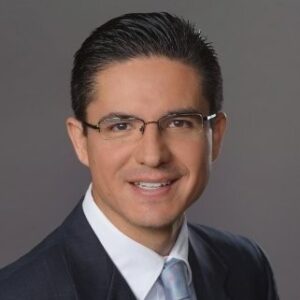 Carlos Godinez is VP, Business Development, Mexico at Transplace.